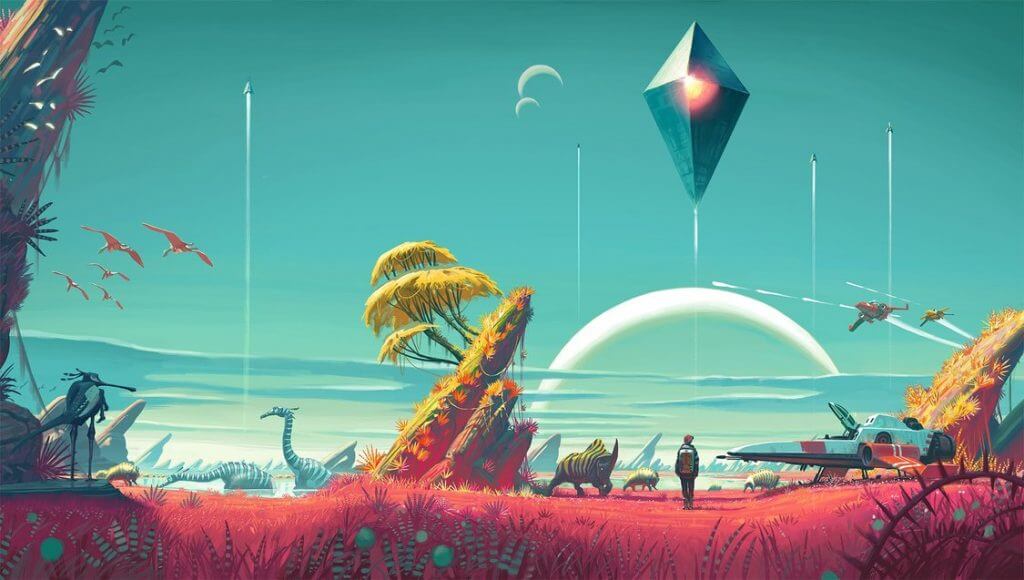 The No Man's Sky NEXT update includes new ways to repair the Pulse Engine and fix your ship. And that is why you need the No Man's Sky Hermetic Seal. There's another way to fix it but we will focus on Hermetic Seal here.
Pulse Engine and the Hermetic Seal
Repairing your ship is one of the first challenges you have to deal with when you play No Man's Sky NEXT. In this case, it's the ship's Pulse Engine that is broken. The pulse engine serves as a propeller to push your ship and eventually travel from one planet or moons to another in the same star system.
Related: No Man's Sky Freighter Guide
You will need the Hermetic Seal to repair the ship. You can also try using a metal plating as an alternative fix. Long before the No Man's Sky PS4 NEXT update, you couldn't craft No Man Sky's Hermetic Seal. So the only way to get it is to find it. But now, you can either craft it or find it. We will show you how.
How to get Hermetic Seal
There are two ways in which you can obtain No Man's Sky Hermetic Seal. Choose whichever way is available or comfortable you are with:
Craft it. First, you will need 30 Condensed Carbon. Then go to your inventory and go to an empty space. Finally, press "Craft Product" to create Hermetic Seal.
Find it. In any case, you choose to repair your ship's pulse engine using metal plating; you can find your way to a Hermatic Seal. So first make sure you crafted a signal booster the way you created a Portable Refiner. Then hop into your ship and open Distress Beacon Cache (indicated by a silver orb) to obtain some Navigational Data. Next, install the Signal Booster and ask it to Find a Nearby Structure. It will show you the way to an outpost. Go ahead and select Recover supplies. Finally, you have your Hermetic Seal.
We have more No Man's Sky update guide here for you. Come back from time to time to get the latest No Man's Sky NEXT updates for PS4.