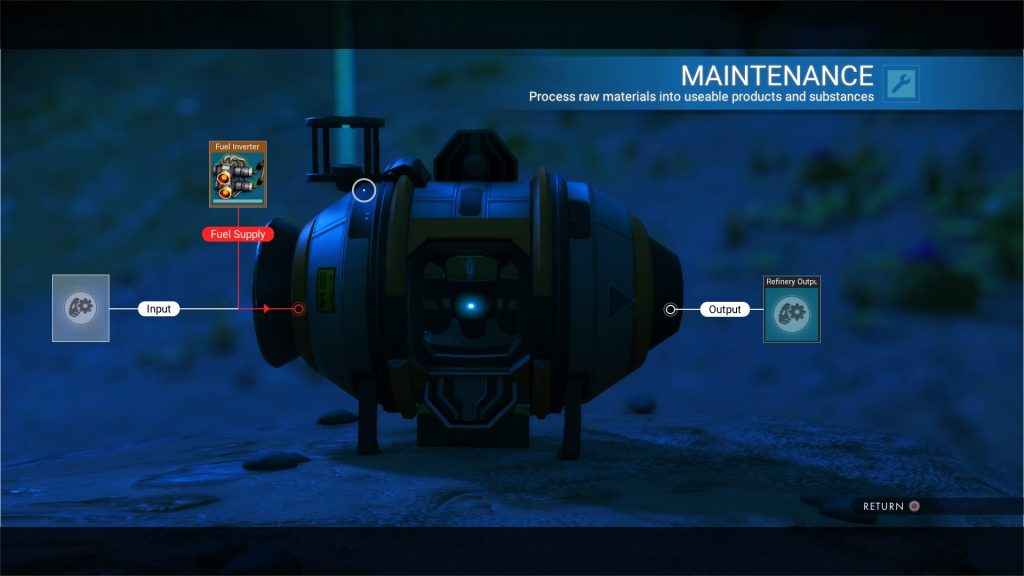 Get ready to use your No Man's Sky Refiner to create some serious materials. NEXT recently issued a significant No Man's Sky update, and fans can expect a lot from its latest upgrades. From super-massive Freighters up to the No Man's Sky Refiner, which we will discuss here.
For all new players and No Man's Sky 2018 veterans here, here's what you need to no about the portable refiner.
No Man's Sky Portable Refiner Overview
In No Man's Sky PS4, you need elements to create or crack other higher level elements. But you need to purify these elements first. And that is where you use the No Man's Sky Refiner. From the name itself you can easily guess what it does. It refines the resource elements for better use.
Let us give you an example. You should refine a Ferrite Dust into Pure Ferrite or a Tetra Cobalt to 150 Ionized Cobalt. However, the Refiner cannot purify valuable metals from asteroids.
How to Power No Man's Sky Refiner
There are two ways to fuel the Refiner and get it functioning. First, you can charge it using isotopes like carbon, phosphorus or oxygen. You can also use isotope-based products.
The second one is through a Fuel Inverter.
How to Build No Man's Sky Refiner
To do this, you need to build a Metal Plate using 50x Ferrite. You will also need 30x oxygen. Then up PS4's D-pad and open the build menu. Next, select the Refiner and install it anywhere you want because it is portable; meaning you can take it with you and place it wherever you are. Finally, press X to deploy the Refiner.
Materials to Craft using No Man's Sky Refiner
Ferrite Dust- Dioxite (1:1), Paraffinium (1:1), Pyrite (1:1), Rusted Metal (5:1)
Pure Ferrite- Ferrite Dust (1:1), Magnetised Ferrite (1:2)
Magnetised Ferrite- Pure Ferrite (2:1)
Sodium Nitrate- Sodium (2:1)
Carbon- Frost Crystal (1:2), Fungal Mould (1:2), Gamma Root (1:2), Marrow Bulb (1:2), Oxygen (1:1), Star Bulb (1:2), Condensed Carbon (1:2)
Condensed Carbon- Carbon (2:1), Carbon Crystal (1:150)
Ionised Cobalt – Cobalt (2:1), TetraCobalt (1:150)
Chlorine- Chloride Lattice (1:150)
Oxygen- Superoxide Crystal (1:150)
Mordite- Coprite (3:2)
Di-hydrogen Jelly- Di-hydrogen (30:1)
Chromatic Metal- Cadmium, Copper (2:1), Emeril, Indium
For more No Man's Sky help, check out the following: