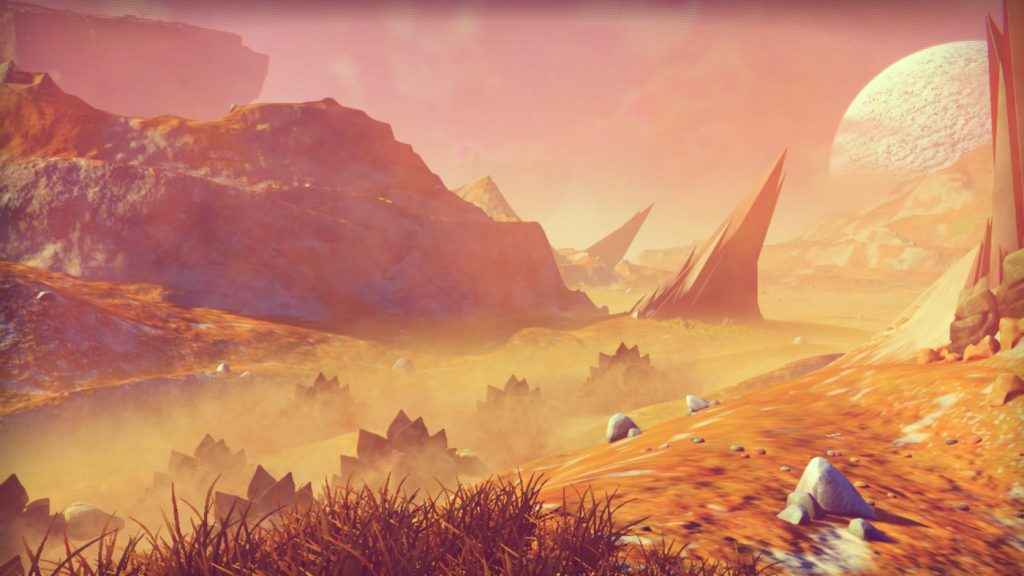 One of the resources you'll be looking for while scouring planets is No Man's Sky Uranium. Though uranium is common on most planets, some planets have none of this precious resource at all.
Uranium is used to help fuel your craft so you can travel around planets and get off them. Usually, you won't have an issue in finding this resource all over the planet.
If you can't find it, there is a way you can still make launch fuel pods. Gather together some di-hydrogen and ferrite dust. You can then go into your inventory to make a sheet of metal, which can then be combined with the di-hydrogen to make fuel pods.
No Man's Sky Uranium Is Vital
You've learned a valuable lesson. Whenever you get the change to mine Uranium then do so. Collect it and as store as much as possible in your inventory. The same goes for Thamium 9. These are both vital sources for fuel.
Check out more No Man's Sky guides: