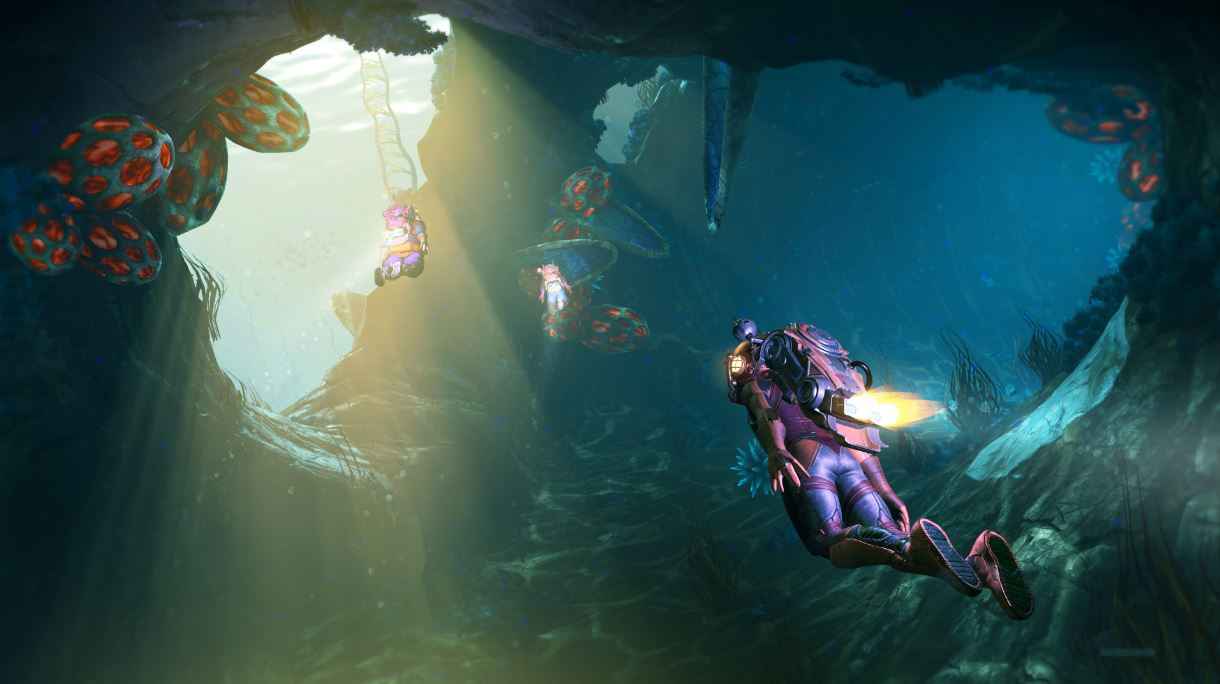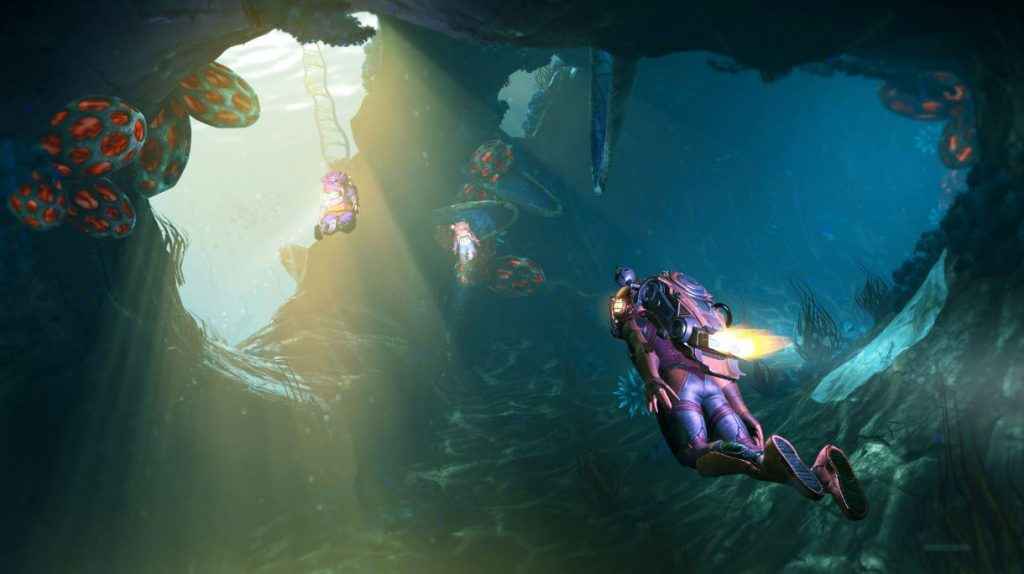 No Man's Sky will be getting a brand new update this week that completely reworks underwater environments. No Man's Sky The Abyss, adds aquatic environments with five times more variety, improved underwater visuals, and more varied creature behaviour.
A trailer for the update has also been released.
No Man's Sky The Abyss – What Else Is There?
The PlayStation Blog went into more detail as to what exactly is included in this update. Besides the improved variety of aquatic biomes, rare exotic biomes have been added. You can also come across terrifying creatures as you explore.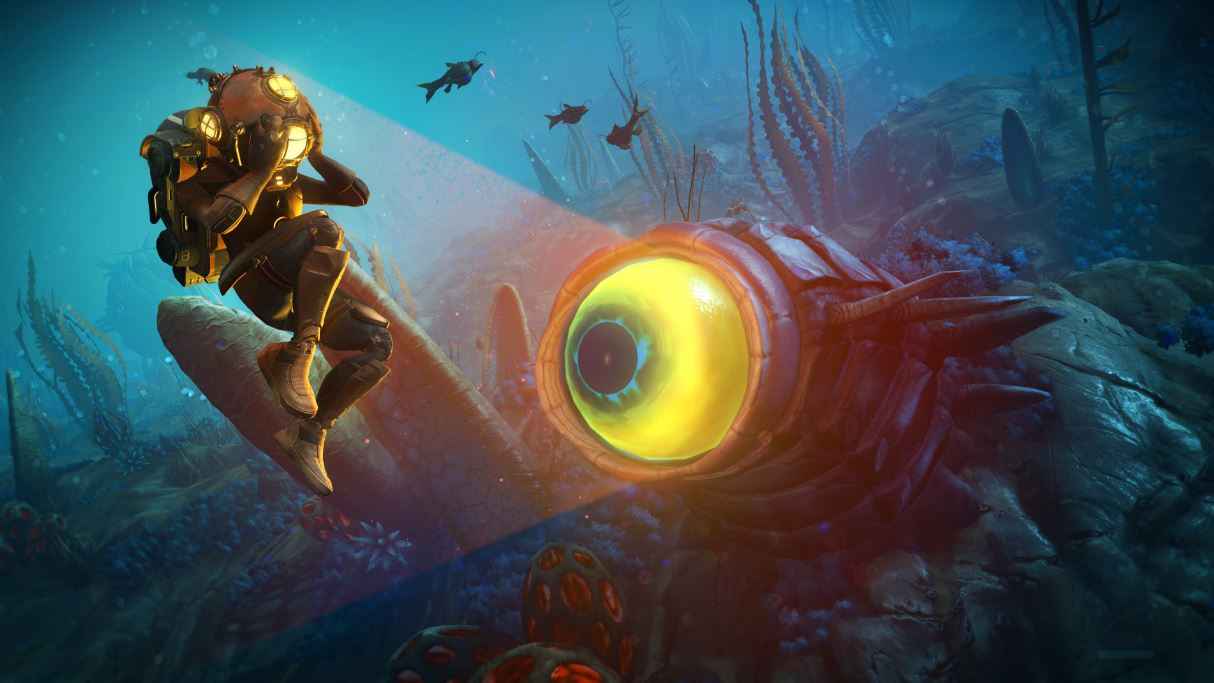 A new story path has also been added by Hello Games, titled 'The Dreams of the Deep'. The blog post states that it is a dark narrative.
Discover the fate of a troubled crew stranded from a freighter crash by the rising tides, or explore underwater ruins to uncover the tale of a lost soul trapped deep beneath the waves.
Sunken Ruins can also be found in the depths, alongside crashed freighters. The Terrain Manipulator will excavate treasures and crashed starships can be restored and returned to the skies.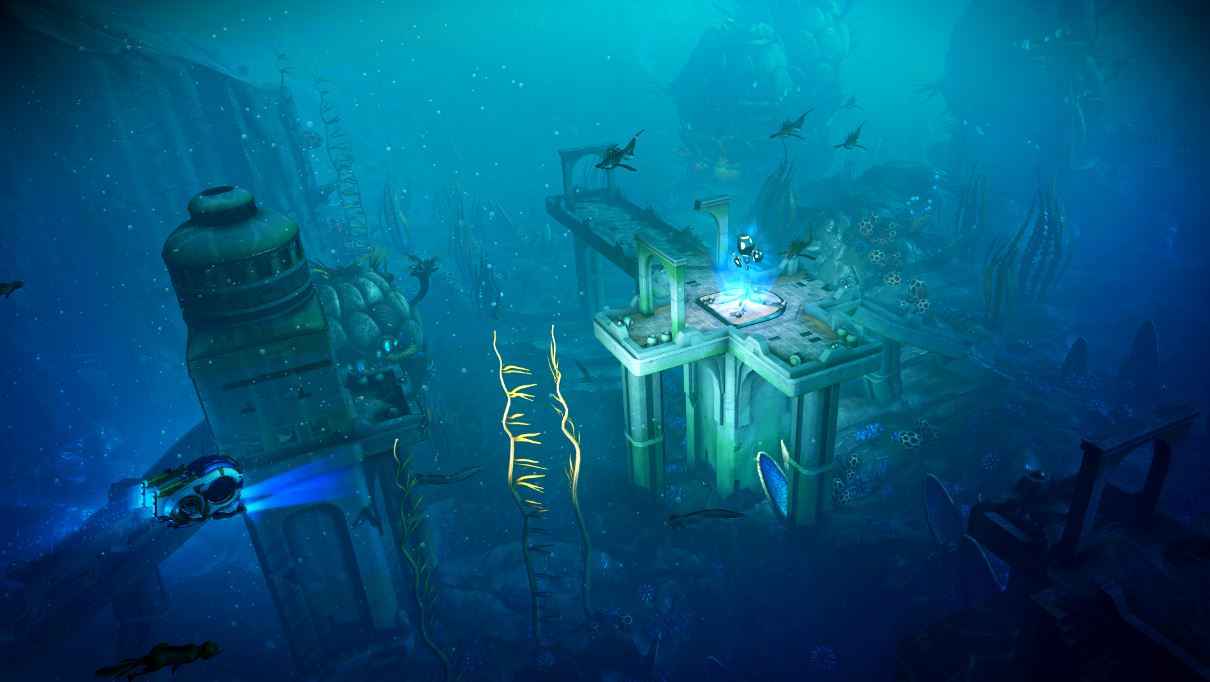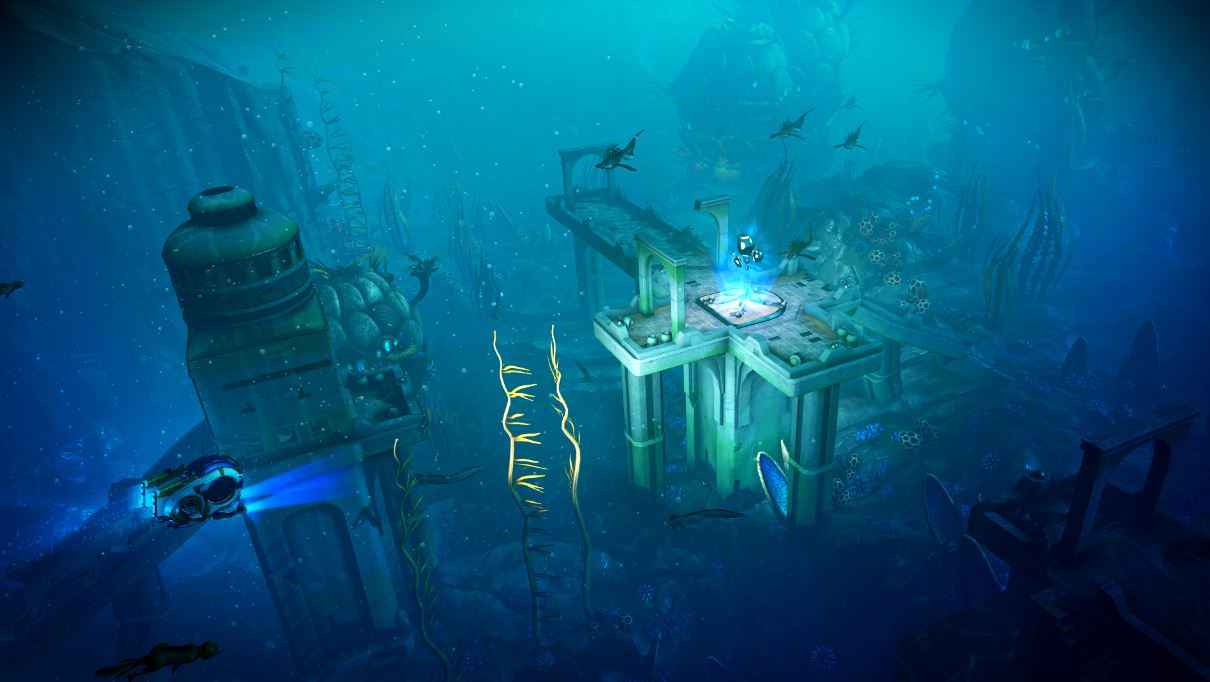 A brand new Exocraft has also been added. The Nautilon submarine adds a new dimension to mining and combat. It is also fully customisable and upgradeable with Technology.
More than a dozen new base parts have been added allowing for more possibilities underwater. Some of the things you can create include glass corridors and viewing bays to observe the wildlife.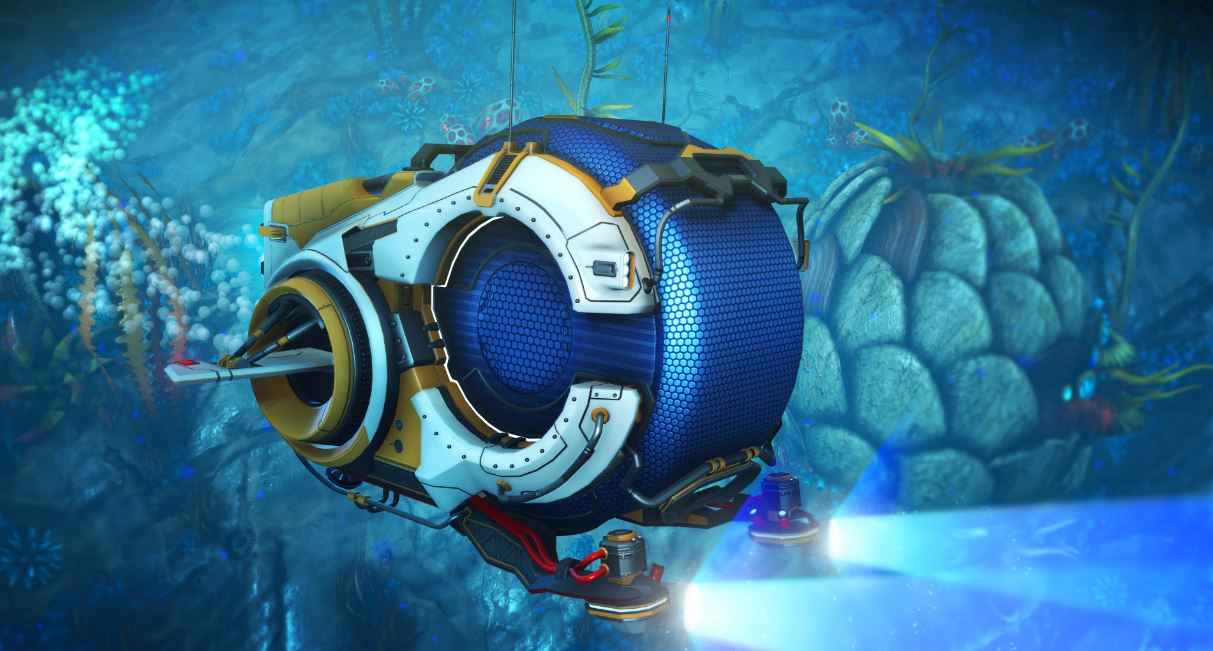 The full patch notes for this update have also been released by Hello games. They can be found here.
The Abyss was originally revealed last week, although not much detail was given. This is the first major update since the game relaunched in July with the NEXT update. No Man's Sky Next completely reworked many systems of the game and gave a new visual style. It was received well.
Are you interested in the new environments that The Abyss brings?