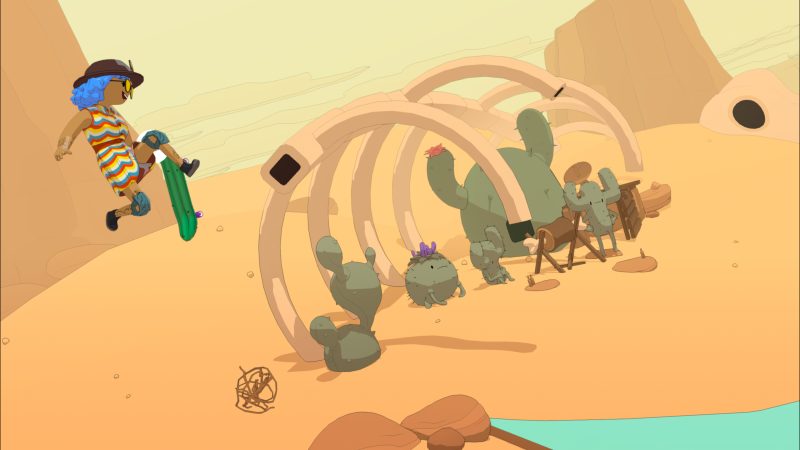 OlliOlli World Preview (PS5) – For those unaware, OlliOlli was a skateboarding game that first appeared on the PlayStation Vita back in 2014. A sequel followed a year later in 2015, this time launching for both PS Vita and PS4.
Both were side-scrolling 2D games that featured a pixel art style, a generic avatar for your skater, and a gauntlet of levels that tested your skill and your Vita's left thumbstick more than any other.
For me, they were endlessly fun games I could constantly return to. I found immense joy playing these originals on my Vita, as I set my own goals, worked towards high scores, and just overall had fun.
Now, with OlliOlli World, developer Roll7 has done what I as a fan, never thought would happen. They've not only brought the franchise back but made it this incredible, evolved version of the core gameplay that I and many others fell in love with, while breathing new life into the franchise.
OlliOlli World Preview (PS5) – Giving A Classic New Life
---
It's Your OlliOlli World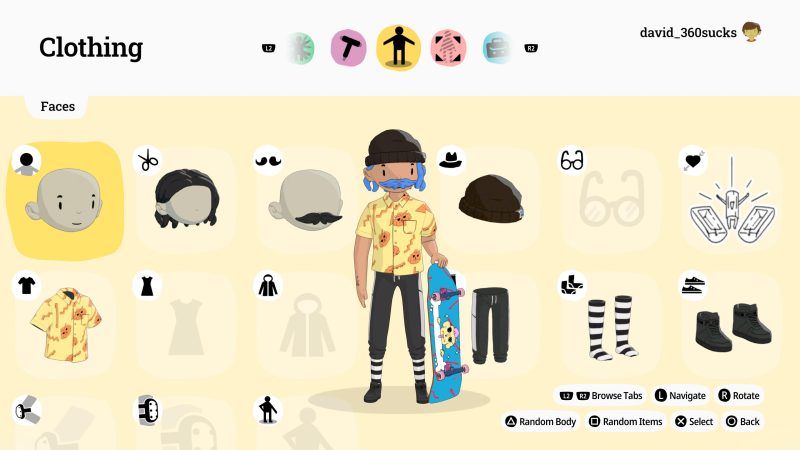 While I loved the original games, I wasn't blind to the things they lacked. One of which, I always thought was a sense of world building, of character. I understood that they were very gameplay focused, but I still found myself wanting more from what I had.
It's not that I wanted the game to be something it wasn't – I just felt confused. Aspects like the detailed backgrounds and having crowds appear at the end of each level made me aware that there was a greater world the developers may have considered.
OlliOlli World has absolutely solved all of those issues and odd feelings I had. The title really means it – Radlandia is a living, breathing world within OlliOlli World that feels both fantastical and real at the same time.
The parts of OlliOlli World that make it feel real, and the parts I've been missing the most. There are characters in this world for you to meet, people for you to engage with, to care about. For someone who really missed that in the originals it was great to see it realized better than I could have imagined here.
Running parallel with that new theme however of bringing life into this new franchise, is the ever beloved theme of choice. You can actually skip every interaction you have with the NPCs, even tell some of them that you don't care to hear what they want to say – you're just there to skate.
I know it was never the choice I made, but I appreciated the option all the same. It's also not the only place where you'll find multiple options.
However the one aspect that really pulls all this together, happens right when you load up the game for the first time. You have a fully customizable avatar, with hundreds of options so that you can really see yourself in the game. Or whatever version of yourself you want to be.
It immediately sets the tone, that this is a place to have fun and be free. It's also really great to see a customization process that is, at least in my experience, one of the most inclusive I've ever seen.
Finding Gnarvana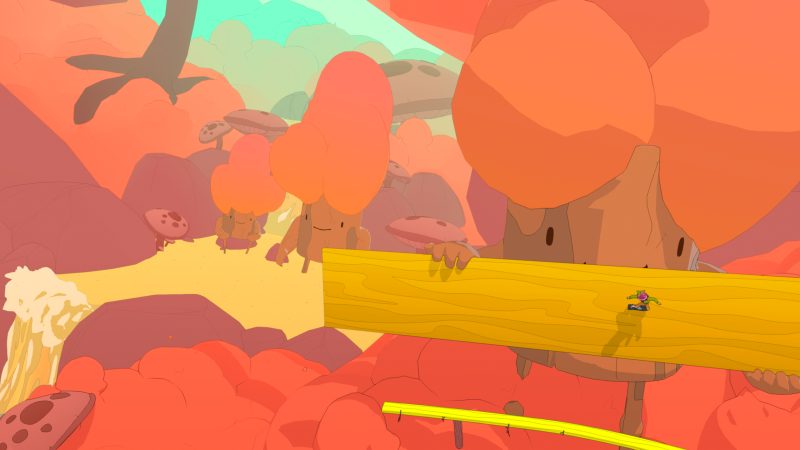 Part of what made the original games magical was the amazing sense of flow you would feel. Hitting your grinds perfectly, while landing complicated tricks in between, spinning, and still landing the manual to keep the combo going. All of that remains true for OlliOlli World, although it has evolved like everything else.
Playing through a now 2.5D space with depth, and an extreme variety of obstacles is absolutely incredible. These are the best OlliOlli levels to come out of Roll7, with each of them encouraging that flow state while being challenging and fun to venture through.
It also helps that OlliOlli World has seen some quality of life upgrades. Those who remember the first games will be in the habit of pressing X every time you land, to at least ensure a safe landing. You simply don't have to do that anymore. You can, but it's not necessary.
Though that may sound small, it is actually a huge change towards making the game a whole lot more accessible and fun to play. Other great improvements are things like downwards stairs no longer being your doom, should you find yourself inclined to skate some stairs. The same does not apply for going up stairs, however.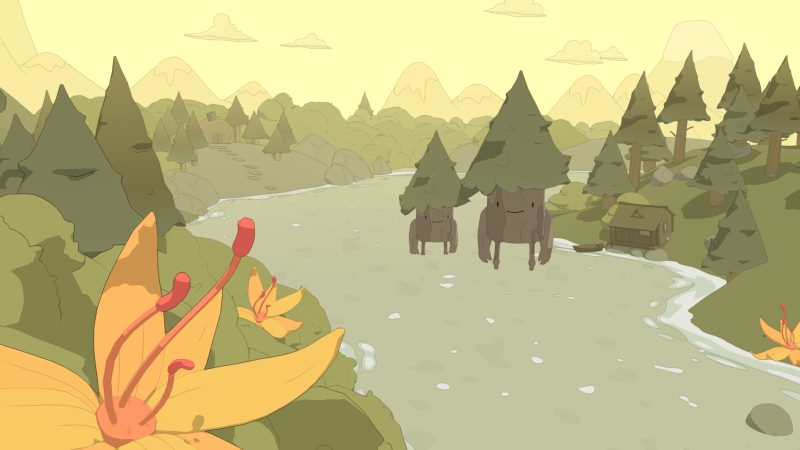 They developers also removed the "Okay", "Bad", and "Sloppy" messages that would come up whenever you poorly landed. It would create a short break in the music, and if you weren't paying attention your run was likely over in the next moment.
Not having any negative messages appear on screen is the kind of thing that might not make a difference to you if you've not played the first two, but for any veterans it might. It did for me, as even during my most frustrated moments, the chill vibe exuded from OlliOlli World kept me calm while starting anew.
Once again however I've left a key part of the puzzle to discuss last. The soundtrack sews together Radlandia with a sound that feels right while playing and frankly just feels like a good listening time, anytime. It's the kind of soundtrack you'd have no problem listening to all day – something I know because I've already done it.
The good and chill vibes run through the design of everything as well. There's nothing like seeing a smiling tree to get you over the fact that you just misread a jump for the third time in a row. Missing the jump just means you get to see the tree again!
Do An Olli! Now Do A Better One!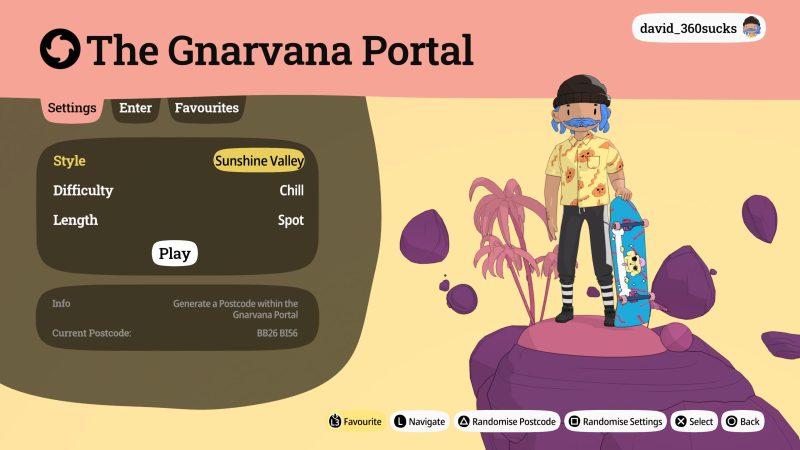 The final, and admittedly most important evolution OlliOlli World brings to the franchise is the immense amount of tricks you can now do. Stringing together giant combos feels better and more expansive with the larger tricktionary, and the new complexity of the levels raises the skill level ceiling far surpassed the originals.
It also helps that those ambitions have a place to go. The Gnarvana League is a ranked league in which you compete for the highest score on a set track, for 24 hours. You best score is what will be submitted at the end of the day, at which point you will rank up or down depending on your placement.
It's an interesting system that I think works well in that it gives you a reason to check in every day. However the full extent of both this mode and the Gnarvana Portal weren't really something I could get a grasp on. The Gnarvana Portal is where you can create your own levels, by mixing different categories for the kind of level you'd like.
Roll7 generates it, and you have something new every time. Both of these modes within OlliOlli World require a larger player base than what was available to be properly accessed, so we'll wait on a final word on them in the actual review.
The taste I did get though points to a very fun endgame schedule for OlliOlli World.
Sk8r 4 Lyfe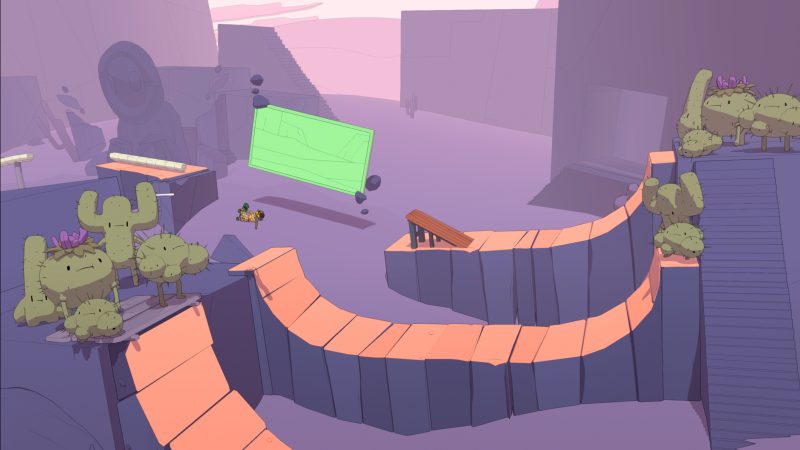 Personally, because of my own experiences and relationship with OlliOlli, I think it was most impactful to see the effort Roll7 put into making OlliOlli World feel like much more than its predecessors. To actually insert characters and a loose story for you to engage with and latch on to.
That being said, I recognize that it is of course the gameplay that will have the most landing effect on those picking it up for the first time and old-timers like myself. It is the same fun, challenging skateboarding gameplay – but risen to an entirely new level.
If you are a big skateboarding fan and absolutely love any game within the genre, than OlliOlli World is a must-play. If you've never played a skateboarding game, and want to try starting with something a little more relaxed, that will also look great? Than OlliOlli World is a must-play.
There's clearly so much here that the developers pained over to get absolutely right, and their love for their work is felt the whole time you're playing. Even though this is just a preview, after playing what is more than a good chunk of OlliOlli World I have every confidence in saying this is one indie game in 2022 you won't want to miss.
OlliOlli World releases on PS5 and PS4 on February 8, 2022.
Preview code generously provided by the publisher.