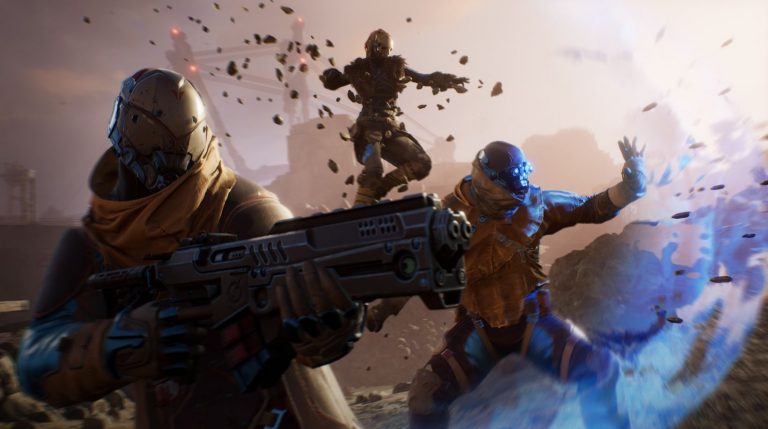 The Outriders Broadcast is a brand new show that is set to air monthly, revealing new features, enemies, areas, and information about People Can Fly's new shooter. The first broadcast is set to air this Thursday on May 28.
Square Enix will be substituting the lack of in-person events due to COVID-19 with these online livestreams, delving deep into all aspects of the game. The first episode is titled "Built From The Core" and will focus on new gameplay areas, never-before-seen powers, character classes, and development updates.
Creative Director on the game, Barket Kmita offered a statement on the new show in a press release:
Obviously, things are a little bit strange in the world right now, and we're all adapting the best we can. We've prioritized our people's safety and all 250-plus of us on the team are working from home and staying healthy. We're still working hard on the development of Outriders and keeping on track for a holiday 2020 release. With the cancellation of some of gaming's biggest events of the year, we've looked for new ways to share news about Outriders with players. We're really excited to present new details of what we're working on every month from this point forward with the Outriders Broadcasts."
You can watch the announcement video for the first Outriders Broadcast below:
We got to play an early preview of Outriders back in January in Poland and came away impressed at how the studio was able to fit back into their niche and excel at creating some excellent combat and gameplay and a satisfying gameplay loop. You can read our full impressions on the early parts of the game here. We also managed to capture 30 minutes of gameplay which you can also watch here.
Outriders is set to release this Holiday for PS4 and PS5.