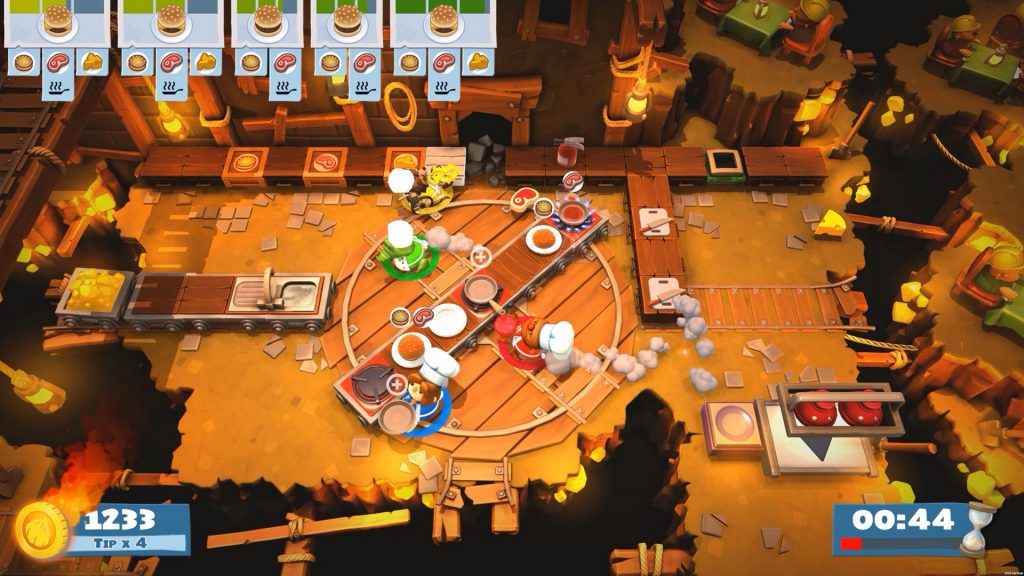 It looks like the first batch of Overcooked 2 DLC is being delivered fresh out of the oven on October. In a new teaser trailer released by Ghost Town Games, we get a taster of the action.
There's a beach theme, though the developer isn't revealing any firm details just yet. All we know right know is that "something's coming to Overcooked 2" on October 3, 2018.
What's The New Overcooked 2 DLC?
What do you reckon they're cooking up?
Overcooked 2 is the sequel to the popular cooking party game. Players join forces in local or online co-op to cook a variety of dishes against the clock. There's already 45 levels in the game to keep you busy, and we understand that New Game Plus will also be arriving soon.
If you've yet to sample the wonders of this fun and fast-paced classic, check out our Overcooked 2 review.