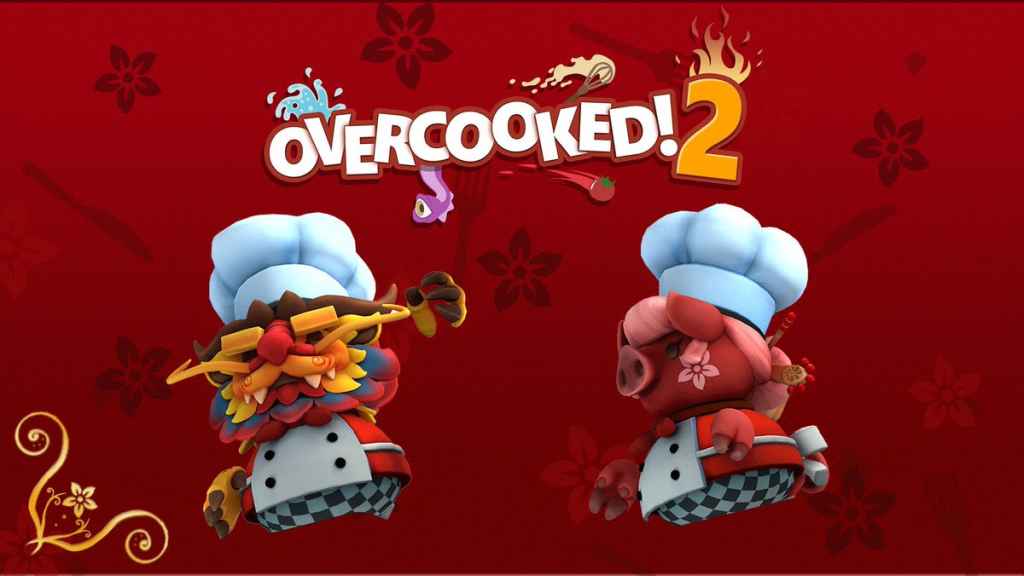 The latest batch of Overcooked 2 seasonal DLC has arrived on PS4.
Available at no extra cost to anyone who already owns the base game, today's update celebrates the Chinese New Year in typical Overcooked fashion. I.e., with a veritable smorgasbord of new and suitably festive chefs, recipes, and kitchens.
While Overcooked 2 Survival Mode, which also arrives as part of the update, provides players with a brand-new way to play the game.
Overcooked 2 Survival Mode
In Survival Mode, the goal is to serve as many dishes as possible before the timer runs out, with each meal successfully served adding precious seconds to the clock. The longer you last (read withstand the ever-mounting pressure), the higher your score.
Survival Mode isn't restricted to a handful of carefully selected maps, however, in case you were wondering.
Each and every level from the base game, Surf 'n' Turf DLC, and previous seasonal updates are compatible with Survival Mode. From the most basic kitchen Overcooked 2 has to offer all the way through to the nightmarish late game levels.
Seasonal Content
As far as bonus seasonal content is concerned, today's update offers up a number of new recipes, including the Hot Pot and "simple yet delicious" Fruit Platter: a traditional dish symbolising fullness and wealth.
There's also a brand-new piece of cooking equipment, the wok; a pair of new chefs, the Chinese Dragon and Pig; and a total of seven supplementary kitchens, each of which features its own unique hazards.
Finally, publisher Team17 released a short trailer alongside the announcement. You'll find said video embedded above.