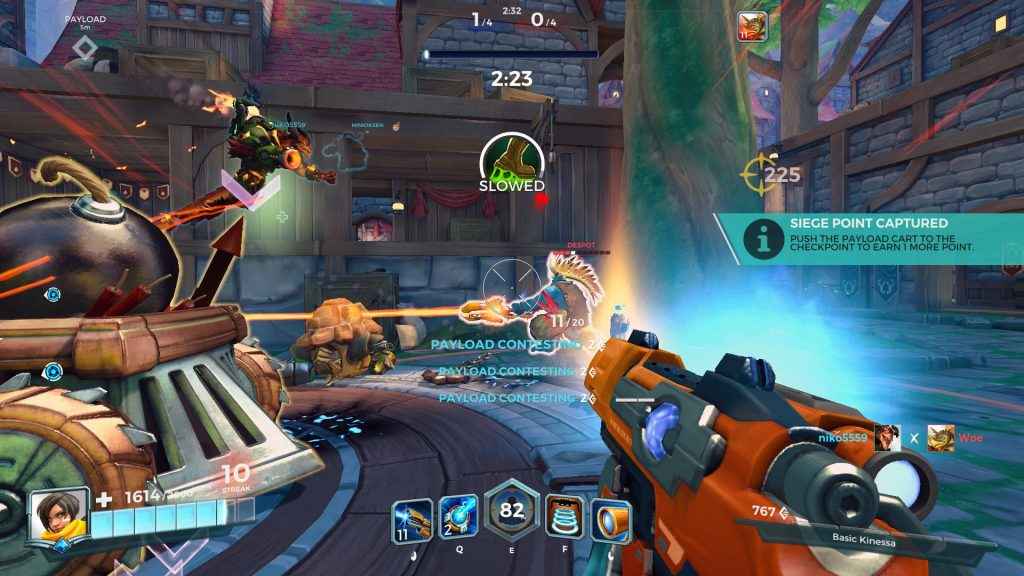 The Paladins servers are currently offline on PC and PS4. The status switched from online to offline earlier today.
Paladins Servers Down On PS4 Today
Hi-Rez Studios has confirmed that there's currently maintenance scheduled. The Paladins servers are down to prepare for Paladins update 1.3 hotfix #2. The patch was deployed on PC and the PS4 servers will also be down from 13:30 UTC.
There's currently no estimate when the servers will be back online. Paladins Update 1.3 hotfix 2 fixes some issues that were found with Paladins update 1.3.
In case you missed it Paladins update 1.3 brings a host of new changes. These are detailed in the following patch notes:
Paladins Update 1.3 Patch Notes
This is a brief overview of update 1.3. Check out the official Paladin's website for a more in-depth look.
NEW Champion – Koga, the Lost Hand
NEW Team Deathmatch Map – Abyss
Throne from Abyssal Spire is now a Custom Team Deathmatch Map
Multi-Queue is back!
Yes, that means that Team Deathmatch and Onslaught Queues have been separated
Battle Pass #2!
25% Faster
100% more unlocks (100+ in total)
1 month longer to complete
Cooler Challenges (and maybe a secret?)
3 Epic Skins
A DRAGON MOUNT
Cosmetic Wheel, so you have more ways to show off after eliminating your opponents
New Ranked Split
You know that thing where you're making a Loadout, the queue pops, then you get sad because you can't finish the loadout before the match? Now you can – until all the other players have accepted!
Rise of Furia is ending with 1.3, this is your last chance to unlock Abyssal Lord Drogoz forever!
A DRAGON MOUNT
If you love one of PS4's best free-to-play games, check out what we know about Paladins Promo Codes.