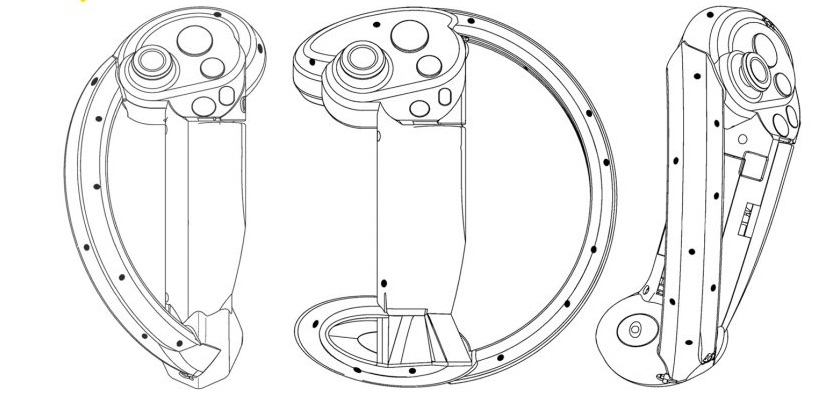 A new PSVR tracking controller for PS5 has been revealed in a brand new patent published today by Sony Interactive Entertainment and unearthed by LetsGoDigital.
Originally filed by SIE back in March 2020, the patent for an 'input device' which was lodged with the WIPO (World Intellectual Property Office) was finally published today, on September 24, 2020.
Detailed within an extensive 34-page volume of engineering support documentation, it would appear that we're looking at an Oculus style replacement for the existing PlayStation Move controllers.
Detailed as an ergonomically improved controller that can be held in one or both hands, this new controller sits in the handle with what appears to be circular cradle, while the user operates the various buttons on the controller with their index finger and thumb. Additionally as one might expect, this new controller also boasts new sensors and accelerometers to allow motion gestures to be made.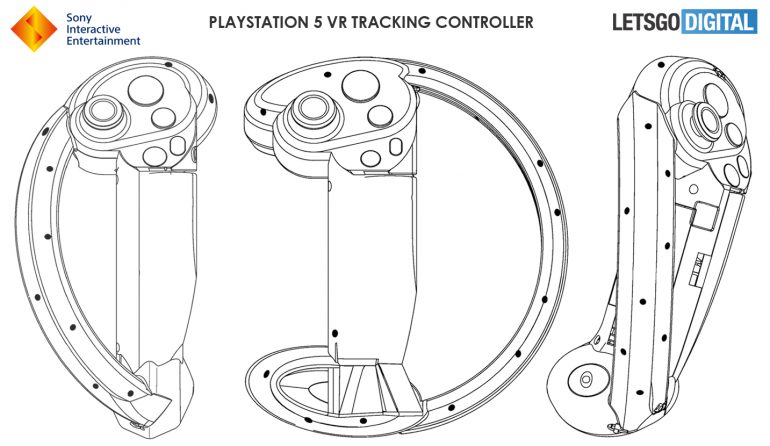 Interestingly, the controller itself can appear to be 'snapped' into various forms too, allowing it to be a much more straightforward wand design in a fashion that's similar to the existing Move controller for PSVR, or as a ring style arrangement that bears something of a resemblance to Nintendo's Ring-Fit accessory for its Switch console.
Beyond that, the patent also describes that in order for the controller to work properly, it must be used with a VR headset that boasts a front-facing camera; something that the current headset does not boast.
The reason for this is that the controller emits lights from its sides which the camera in this new PSVR headset picks up and traces for increased accuracy.
Of course, this isn't the first time that we've seen evidence that Sony intends to move much closer to the Valve Index/Oculus Quest way of doing things when it comes to controllers.
In short, this looks like our first look at what the future for PlayStation VR on PS5 might bring. You can catch everything we know about PSVR 2 for PS5 right here. Meanwhile, for the full lowdown on all things PS5, do check out our complete guide.
Are you excited yet? Let us know in the comments.
Source: [LetsGoDigital]