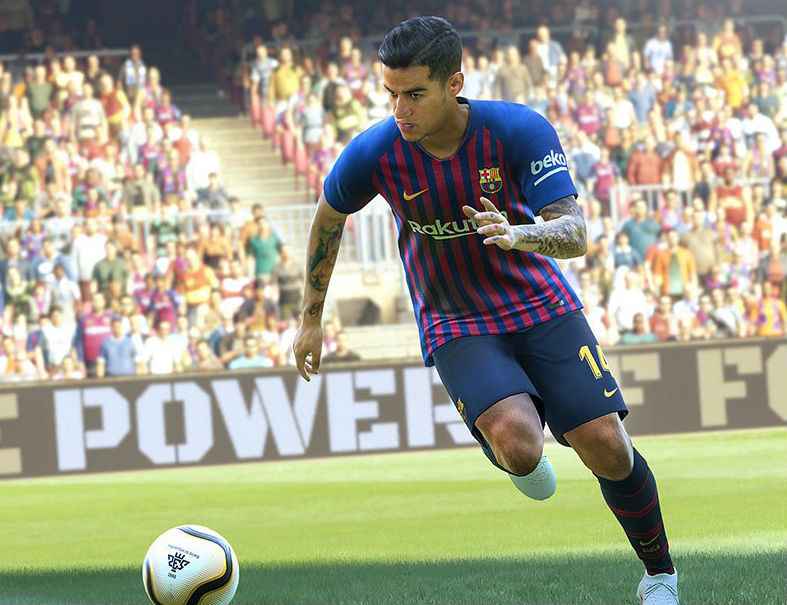 What better way to prepare for the start of the club football season than a fresh slice of video game footy action?
Well, Konami has you covered as the demo for PES 2019 is out today on PS4.
The demo features ten teams and two stadiums to be used in both offline and online exhibition matches ahead of the full game's release later next month. You can get a glimpse of it in the announcement trailer.
The full club list for the demo is below
FC BARCELONA
LIVERPOOL FC
FC SCHALKE 04
INTER
AC MILAN
AS MONACO
C.R. FLAMENGO
SÃO PAULO FC
SE PALMEIRAS
COLO COLO
FRANCE
ARGENTINA
The stadiums are
Finally, the available modes for the demo.
EXHIBITION MATCH(Offline)
QUICK MATCH(ONLINE)
CO-OP(Offline)
Konami also released a video detailing the online MyClub mode for PES 2019 this weekend. Both videos came during the PES League 2018 World Finals where Ettore Giannuzzi won the singles crown for the second time and claimed the first ever co-op title with his team Broken Silence.
PES 2019 will be available on PS4, Xbox One, and PC from August 28.