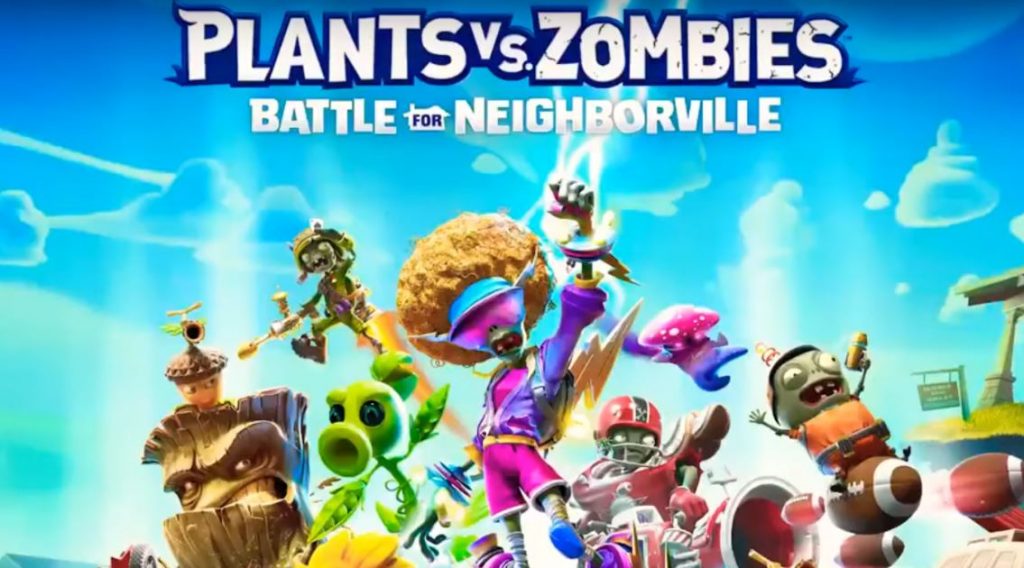 Plants Vs. Zombies Battle For Neighborville has been officially revealed after a number of leaks over the past months. The first trailer has also been released and the game arrives on October 18, 2019.
Plants Vs. Zombies: Battle For Neighborville Officially Revealed
Plants VS. Zombies: Battle For Neighborville will feature an expanded roster of characters to play as on both the zombie and plant factions. A new quest system and a brand new hub world are also set to be featured in the game. Along with most, if not all of the returning characters, we have a new electric slinging zombie, a fire breathing dragon plant, and a ninja mushroom.
The game will feature split-screen co-op in every mode, a brand new arena mode where you fight against another team, with only one leaving. There are tons of other modes showcased in the gameplay trailer that you can get a briefing on in the trailer below. It certainly seems like Popcap have packed this entry with content.
You can actually play the game starting today with the Founder's Edition. You can read a briefing from the official EA blog post below:
Launch for all of this awesomeness is October 18, 2019. But, wait – didn't we say you could play today?? You bet your cob busters we did! Starting now, jump in as a Founding Neighbor with the PvZ: Battle for Neighborville Founder's Edition. Play through six weeks of content releases ahead of launch, earn exclusive rewards, and join the Founding Neighbor community. We'll be polishing as you play to ensure the PvZ: Battle for Neighborville experience is the best it can be for launch and beyond. Check out the details for this week's Founder's content drop in our News from Neighborville posts here.
You don't even have to pay for the game again when it launches in October. You can read an FAQ here.
You can watch the reveal trailer below:
For some reason, EA didn't choose to announce this title during Gamescom 2019, which happened just two weeks ago. At the show, they debuted the first gameplay of Need For Speed: Heat; and, Plants Vs. Zombies: Battle For Neighborville would have been a nice complementary title.
If you want to be reminded of all the announcements from the show you can head over to our landing page for the event which has every announcement made during the show. You can also see a timeline of the announcements by heading to our Gamescom 2019 Feed.
This title from Popcap and EA has suffered from numerous leaks over the past month. First, the game's name was trademarked, with an early version of the reveal trailer leaking a week after.
Plants Vs. Zombies: Battle For Neighborville is scheduled to arrive for PS4 on October 18, 2019.