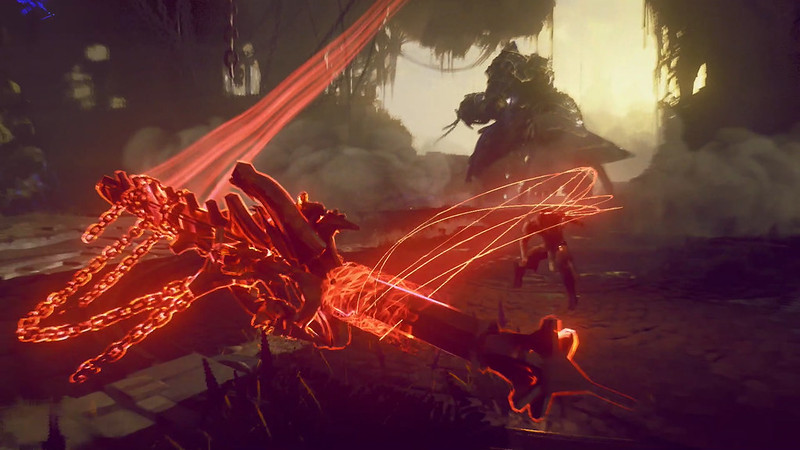 It has been more than half a year since we have had word on Babylon's Fall from Platinum Games. Nevertheless, game development is going well according to the dev team.
In a recent update from Square Enix and Platinum Games on Twitter, they shed some more light on what they had planned for the summer and the reason behind why we haven't heard about the game.
Greetings,

Thank you to all fans who've been following along for updates on Babylon's Fall.

While we hoped to reveal more about the game this summer, we can share that development on Babylon's Fall is continuing to progress well, with the team working safely from home.

Square Enix and PlatinumGames are committed to delivering an exhilarating experience and we look forward to showcasing much more on Babylon's Fall to you as soon as we can.

—The Babylon's Fall Development Team
As you can see the team wanted to give more of an update this summer and hopes to share more information soon. However, the summer isn't over yet, and there is still time for Platinum Games to show off what they have been working on.
Although Paris Games Week, Gamescom, and Tokyo Game Show have all been cancelled to the public there is a chance for the game to make an appearance on there streamed showcases. Only time will tell if we get a full look at Babylon's Fall this summer.
Babylon's Fall is set to release for PS4.
Source: [@BablylonsFall_EN]