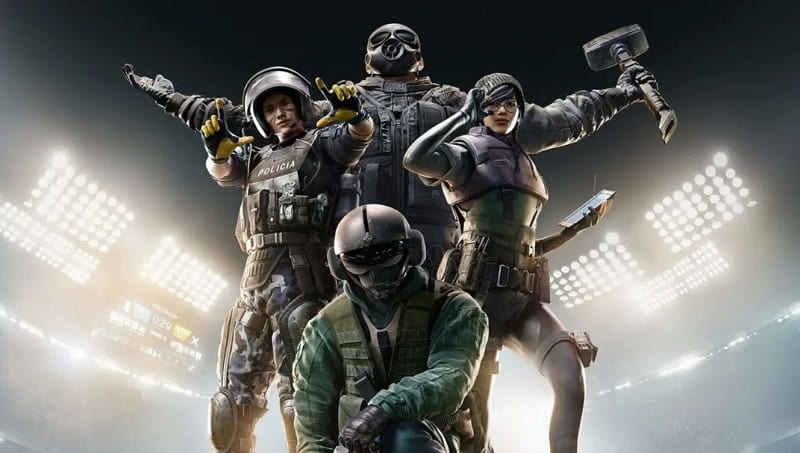 It's no secret that video game prices have risen steeply over the years. While it would be intellectually dishonest to claim that video games have always been cheap, it's also correct to say that the prices have increased above the level of inflation. There are mitigating factors to this, such as increased creation costs and the introduction of download versions of games, which has also reduced costs somewhat. While players might want to enjoy the best games on the market, they might not be able to afford it. That's where we come in. We've taken a look at the best ways for you to play free video games on your new Xbox. Not possible? Think again.
Browser-based Games
While you won't be able to get access to the full range of browser games on your Xbox browser. There's still a relatively good selection of games on offer to players. You can easily find some fantastic games to enjoy completely for free through the Xbox browser. There's even a fantastic selection of online casino games that can be accessed through the browser, so if you fancy spinning some slots for a while, you can easily do so.
To access this selection of games, all you need to have is an internet connection. Some of the games might prove a bit of a challenge with the controller, but you'll soon get used to it and the fact the games are free really makes up for this.
In the Xbox Store
This is an area that a lot of gamers tend to ignore. Why would you go to the Xbox store when you're looking for free games? Well, we have the answer for you. There's a fantastic free section in the store. It's not even like the old days where the free-to-play options were all sluggish and had sub-par graphics. The free-to-play Xbox store is one of the most well-stocked and exciting sections on the market.
No matter what kind of games you enjoy playing, there is an option here. If you enjoy MMORPGs, then DCU Online is one of the best around. You can create your own superhero and battle alongside the likes of Batman and Superman. Or, if you prefer to be a villain, then you can stand shoulder-to-shoulder with Lex Luthor to battle against the forces of good.
If battle royale shooting games are more to your liking, then you're definitely well looked after. There's COD:Warzone, Fortnite and Enlisted all to play here, completely free. If you just like first-person shooters in general, then you can also enjoy Warface and Destiny 2. For FPS fans, the free-to-play range here is absolutely phenomenal.
You can enjoy a lot more than just this too. Players can play both Rocket League and Roblox on the free-to-play store. While there are obviously a number of new releases that players will still need to pay to play, the free store has more than enough to keep you interested.
Emulators
This is more of a high-tech option. If you're not comfortable with technology and just want to plug in and play, this might not be for you. However, the Xbox Series X and S both offer players the ability to set up emulators. It means that you can enjoy some of the best games ever made, all on your Xbox. While you do have to already own the originals in order to legally play them, you won't have to pay again in order to play them. Just download them to your system and then start playing as soon as you're ready.
Just remember that if you don't know what you're doing, it is best to ignore this option.
Low-Cost Options
If you're just looking for some low-cost choices, then these are available as well. One of the best options that the Xbox has is Game Pass. Here players can pay a comparatively low monthly fee and get access to a huge collection of games to play. If you pay a little bit more, which is still less than $15 per month, then you can get Game Pass Ultimate, which includes EA Play as part of the package. It's really a fantastic deal that allows players to enjoy some of the best games around without having to spend a fortune.
A great example of how this ensures the Xbox offers better value for money than the PS5 is MLB: The Show. This game was released to the PS5 and Xbox at the same time. For PS5 players, the game was priced at $70. For Xbox players, it was included as part of Game Pass. It's a fantastic way to play top new releases without spending the Earth.
Microsoft has also promised that the new Halo, Elder Scrolls and Fallout games will be released to Game Pass on day one. On top of this, the blockbuster new title Outriders was put to Game Pass on the day of release, showing that Microsoft is dedicated to providing a high-quality service to players.
If Game Pass is still a bit much for you to spring for, then you can also get hold of classic Xbox One, 360 and original Xbox titles to play on the system. You will have to check with a list of titles that have backwards compatibility before playing, but there is a significant range that can be used on the Series X and S. This will allow you to pick up some classic games, often for less than $1, which will also have slight visual improvements due to the top-quality hardware. Some all-time classic Xbox titles are available with backwards compatibility, so you can have a lot of fun looking through second-hand video game stores.
This all shows that just because the new Xbox systems are top of the line, you can still play some quality games when on a budget.