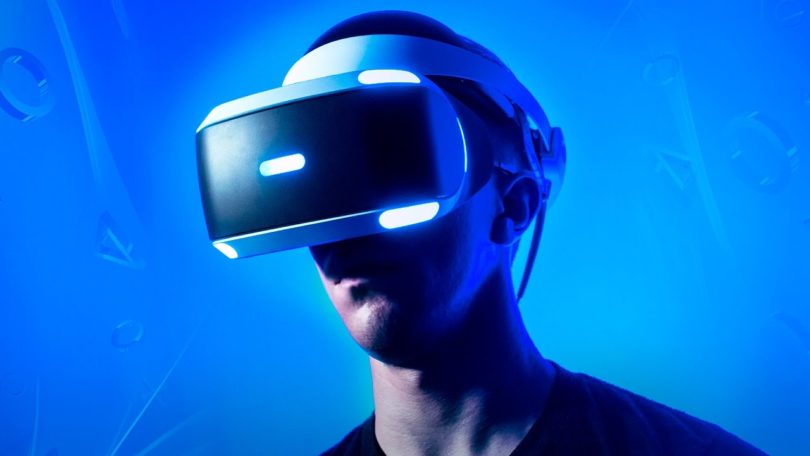 PlayStation Manchester is reportedly hiring for a AAA PSVR game, according to a bunch of job listings posted on the official PlayStation careers page.
AAA PSVR Game In Works At PS Manchester?
According to the listing, the team is a "small, highly experienced team who want to build great games to showcase this exciting new technology."
The job listing reveals that the company is on the hunt for a number of roles, including programmers, artists, and world builders. However, it's unknown at this point if the game will be a sequel to an existing PSVR property, or a new IP altogether.
Related Content – PSVR 2 – Everything We Know
Given the fact we're less than a year away from the release of the PlayStation 5 — which is going to be released in holiday 2020 — there's a good chance this mysterious title will be made available for Sony's new telly box.
The PS5 will support an extensive range of features, including backwards compatibility with PS4 titles, although rumors have suggested the system may also be capable of playing PSOne, PS2, and PS3 games.
If true, then this would put it on equal footing with Xbox Series X, which is able to play Xbox One, Xbox 360, and Xbox titles.
In addition to being able to play PS4 titles, Sony's swanky new console supports both 8K resolution and ray-tracing, as well as an SSD for cutting down loading times.
Jack Tretton, the former president of Sony Computer Entertainment America (SCEA), has warned that his former employer will be met with 'exponentially more competition' during the PS5 era than it did with the current cycle.
Their business model obviously worked well for them the last time around, and it doesn't look like they're going to deviate from that. They'll be well-positioned. But I do think they'll face exponentially more competition than they did the last time around.
Source: Games Radar