Sony has got Independence Day celebrations off to a hot start with some glorious new additions to its PlayStation Now streaming service.
Firstly, there are 12 new titles added to PlayStation Now, which includes PS2 games such as Dark Cloud, Harvest Moon: A Wonderful Life, and Rogue Galaxy. The rest are a selection of PS3/PS4 titles of a generally decent quality.
The only real lowlight of this fresh lineup is the thoroughly rotten Umbrella Corps, but you can at least now sample the worst entry into the Resident Evil franchise without forking out for the whole game or having to physically own it.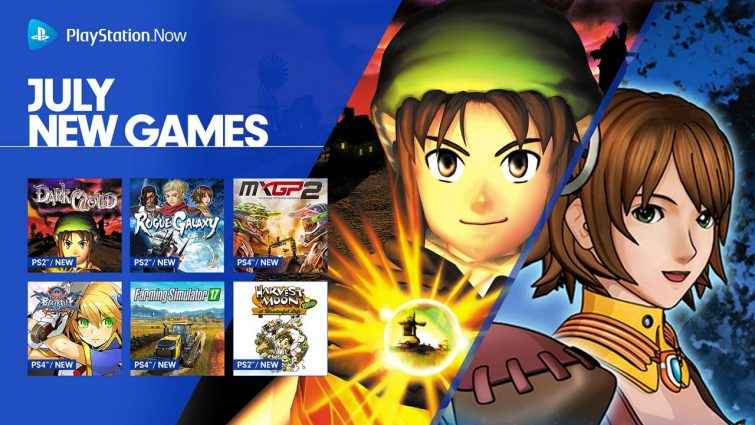 Here's what's new in PlayStation Now this month in NA.
BlazBlue: Central Fiction
Dark Cloud (PS2)
Fantavision (PS2)
Farming Simulator 17
Harvest Moon: A Wonderful Life Special Edition (PS2)
MXGP 2 – The Official Motocross Videogame
Rogue Galaxy (PS2)
Touhou Genso Rondo: Bullet Ballet
Umbrella Corps
Wild Guns
PS3 > PS4 upgrades:
That's not all! From now until September 25, Sony has slashed the price of subscriptions to the service. New subscribers can opt for the 7-day free trial or an introductory month of $9.99 (you'll pay the regular amount if you join off the back of the 7-day free trial). Three months will cost you $29.99 (usually $44.99) and a 12-month subscription will set you back $99.99.
PlayStation Now boasts over 650 PlayStation titles, all streamable from your PS4 and PC.
Last month's most popular streaming titles included Red Dead Redemption, The Last of Us, and both Fallout 3 and New Vegas.
There's a high possibility that you'll be able to download PS4 titles from the service in the future after an accidental leak of the option appeared on certain user accounts.