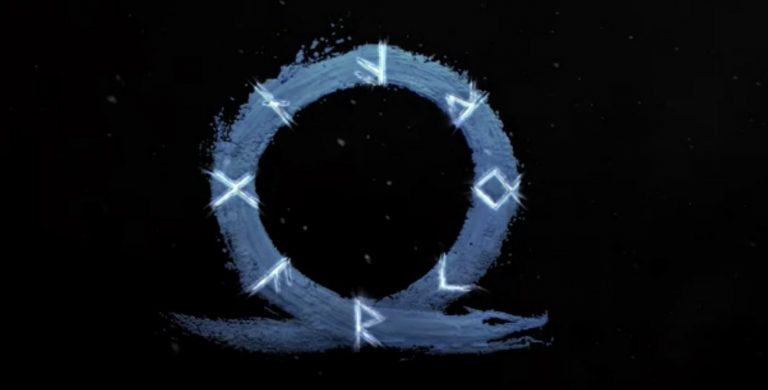 PlayStation Showcase September 2021 Predictions – The next big showcase from PlayStation has been announced, and while it is only days away being on September 9, 2021, excitement levels can only raise high enough until it becomes impossible to contain, and we must spend the rest of our time thinking of what we'll see in the showcase.
In that spirit I have some predictions for the event, things that we're likely to see, things that we almost definitely will see, and of course, things that will remain dreams but would be absolutely incredible to see made real.
PlayStation Showcase September 21 Predictions
When we first heard about the God Of War sequel officially, it was very exciting, but felt like we were hearing about it for the first time from Sony a little early. Jump forward to present time and we can now look back and theorize with some certainty that their reasoning behind an early announcement came from their initial 2021 release target and tool to help sell PS5 consoles with the promise of the sequel coming soon.
We've now had the game delayed into 2022, and while we may not get the big gameplay reveal fans are hoping for, its possible we get a proper trailer this time, maybe a better look into how the narrative will continue, considering the cliffhanger ending in the first game.
It feels like a long time since we last heard about Gran Turismo, although in reality it was only in June that we got confirmation it would be coming to PS4 alongside PS5. The truth is that it's been a long time since we've seen Gran Turismo 7, since all we can currently go off is previously shown gameplay and snippets from different general PlayStation trailers.
With that in mind and considering that this showcase is supposed to be an update from first party studios, its very likely that we'll see Gran Turismo 7 make an appearance during the PlayStation Showcase this month.
This addition might not be what every PlayStation fan wants to hear, but frankly, keeping these games locked onto the platform and not publishing them on PC would be a mistake. Sony's seen how well their games do on PC and that there is clearly a market for them to put their games on the platform. We already know that they've invested in this endeavor with Nixxes, now its time to see what that got them.
Since it was most recently leaked that Uncharted 4 will be coming to PC next, it wouldn't be a surprise if they had decided to scrap the idea of just releasing the one, and port them all over, especially now with Nixxes on the case.
It would understandably look and read as an odd choice if they decided just to release the fourth game on PC for now, but at least it would be something. In any case I'm much more hopeful and think its likely we could see this announcement on September 9.
Factions, Or A Reveal Of Naughty Dog's Standalone Multiplayer Title
It might still seem to be in early stages, but Naughty Dog is currently working on a standalone multiplayer game, and it would be great if we finally found out what they're making. It would also be good to get an update on Factions, and between the two I'd say the latter is more likely. It's been over two years now since The Last Of Us Part II released, so it could make sense that Factions could be ready in that time.
Although the pandemic did occur within those two years, so its also possible that Naughty Dog those announcements could be delayed as they continue to work on them. At least it could be possible that a beta for Factions is announced.
I know that Insomniac just got done carrying the PS5 launch on their back with Miles Morales and Ratchet & Clank: Rift Apart on PS5, but the question of Spider-Man 2's release date looms within the hearts of Spidey fans everywhere. Since this is a PlayStation Showcase and likely where Sony is intending on putting their bigger announcements, that means Spider-Man 2 could fit the bill.
It would work as an incredible "one more thing" at the end of the showcase, since its likely that we won't be swinging through New York again for a couple of years.
The whole debacle that was the reasoning behind Days Gone not getting a sequel was enlightening regarding Sony's management of their studios to a degree, but it also did reveal that we could be getting a full remake for The Last Of Us, essentially giving the game more than just a face lift but a remade from the ground up version for PS5.
If this is still happening, then the upcoming showcase would be a likely place to make that announcement. The idea of adding DualSense features to the experience of playing the first game is already exciting, without even mentioning the fact that the visuals will be entirely re-done making the game look and run immaculately on PS5.
While The Last Of Us has already gotten the remaster treatment, that same care has yet to be given to The Last Of Us Part II. With Sony seeming to really like the idea of giving PS4 games a new version on PS5 through a "Director's Cut", I'd put good money on the next one to be announced being The Last Of Us Part II.
Even if its just a remaster as a native PS5 version, I doubt we'll have to wait much longer until we get confirmation of both this remaster and The Last Of Us remake.
So that's my list of predictions! What do you have on yours? How do you think Sony will fill up their time on September 9? Let us know in the comments below.