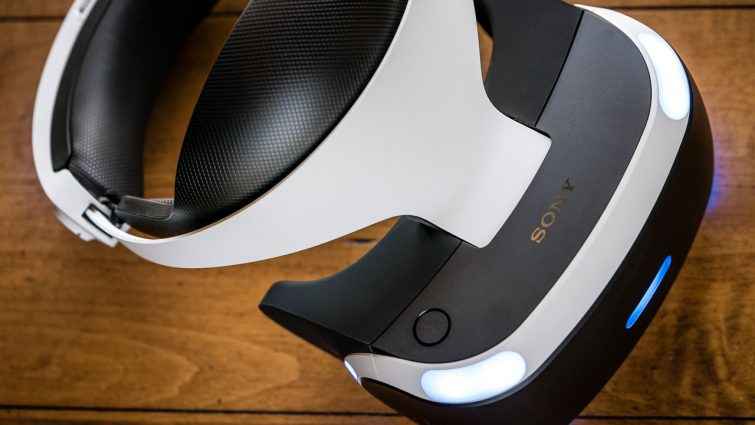 PlayStation VR has proven itself as a viable platform for innovative gaming, with Sony releasing groundbreaking titles every week from a variety of developers. Now well established in it's second year, PSVR is hitting its stride, with a variety of quality games reaching critical mass and meriting mainstream attention.
With games like Blood and Truth, Beat Saber, Trover Saves The Universe, and AstroBot Rescue Mission bringing multitudes of new gamers into the VR fold, we thought we would shine a light on new (and possibly lesser-known) titles as they release.
This week brings an explosion of new releases, some of which are certain to go on to be best-sellers. There is a wild variety to choose from this week, from anime "experiences" to survival games (including the sequel to one of PSVR's most popular titles of all-time). Check out the list of new release:
Luna
Developed by Funomena (including some of the folks behind such games as Journey and Flower), Luna is an award-winning PC VR release that is finally coming to PSVR. With a beautiful paper-craft art style and an atmospheric super-chill soundtrack, Luna looks like the sort of non-stressful game that players could get lost in for hours.
In a recent post on the PlayStation Blog, Funomena CEO Robin Hunicke wrote that "by spending more time helping ourselves feel relaxed, peaceful and in touch with our own creative value, each of us can add joy and peace to what is often a very chaotic, unpredictable and stressful world. While games with thrills and action have their place, so do titles like Luna, which give you free reign to zone out, stretch and shape some trees, play a tune on some musical lily pads, and pet a bird. Yes, you can pet the bird."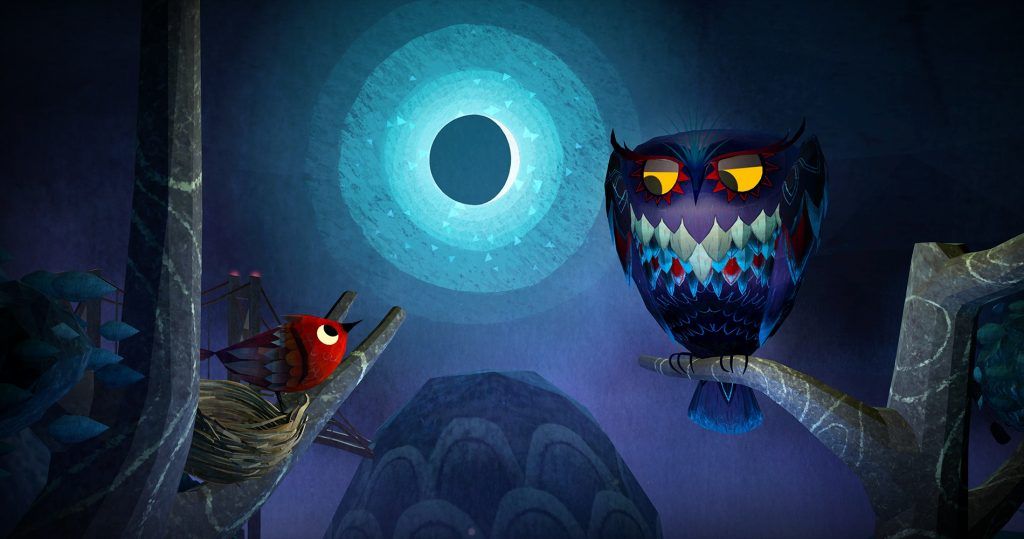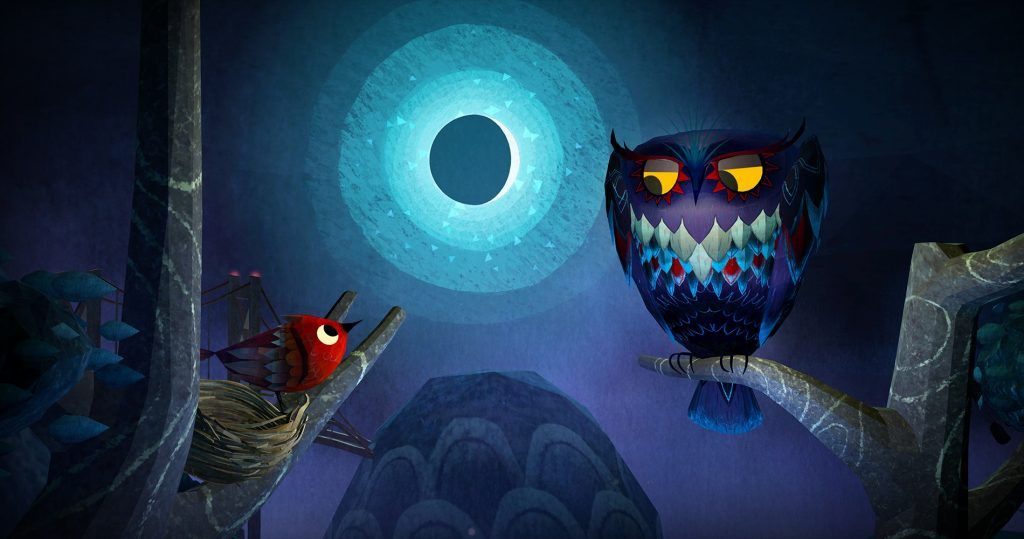 Some of the features listed on Luna's official website (which is worth checking out for the gorgeous artwork alone):
Place, customize, and interact with miniature, living terrariums.
Solve celestial puzzles to unlock their plants and animals.
Play musical flora and fauna to reveal Austin Wintory's enchanting score.
The official blurb from the PlayStation Blog reads as follows:
"A Bird's peaceful summer slumber is disturbed by the majestic call of a mysterious Owl. Enticed to swallow the last piece of the waning Moon, Bird is blown far from its Golden Gate home. Unscramble celestial puzzles and create miniature musical worlds. Luna is an interactive fable about learning by the light of unexpected mistakes."
Mars Alive
Interestingly, Mars Alive is the first PSVR game that I can recall being fully funded by Kickstarter. While there is not a lot of information available online about Mars Alive beyond the initial Kickstarter offering, we can still glean a bit of insight.
"As a survivor on Mars, you need to sustain your life as your first step. There are four statuses you should monitor always – Oxygen, Food, Water and Temperature. Your Health will start to decrease once one of the statuses turns to zero. Therefore, check the statuses at any time, or the death will be waiting for you in the end." The Kickstarter page also notes that the game is played in first person with the DualShock Controller.
Mars Alive looks extremely ambitious given its $40,000 budget, but depending on where developer Winking Corp is based in the world, that forty grand could stretch pretty far. Far enough to create an open world survival game with vehicles and hydroponic-grow habitats? We will find out on Tuesday!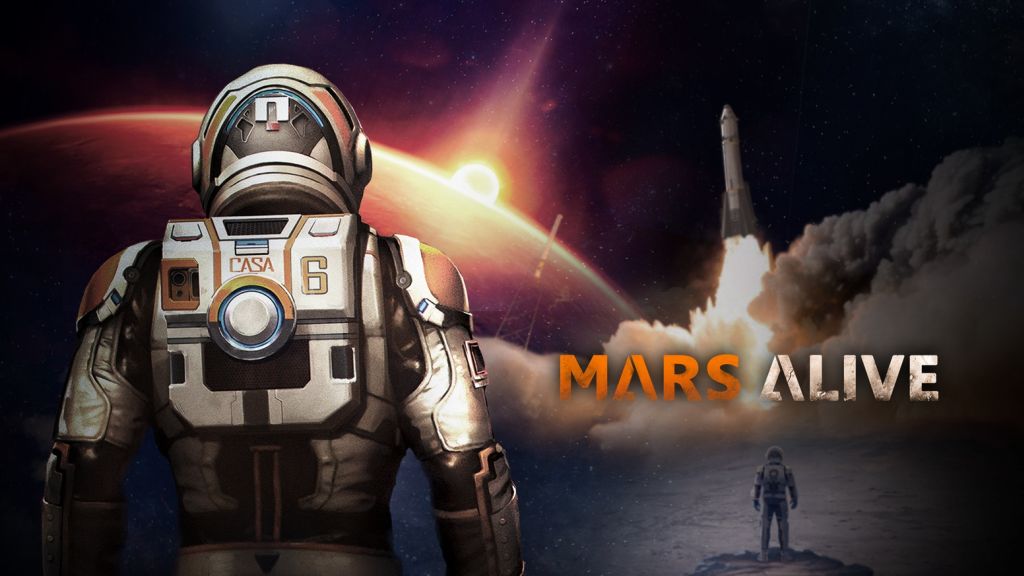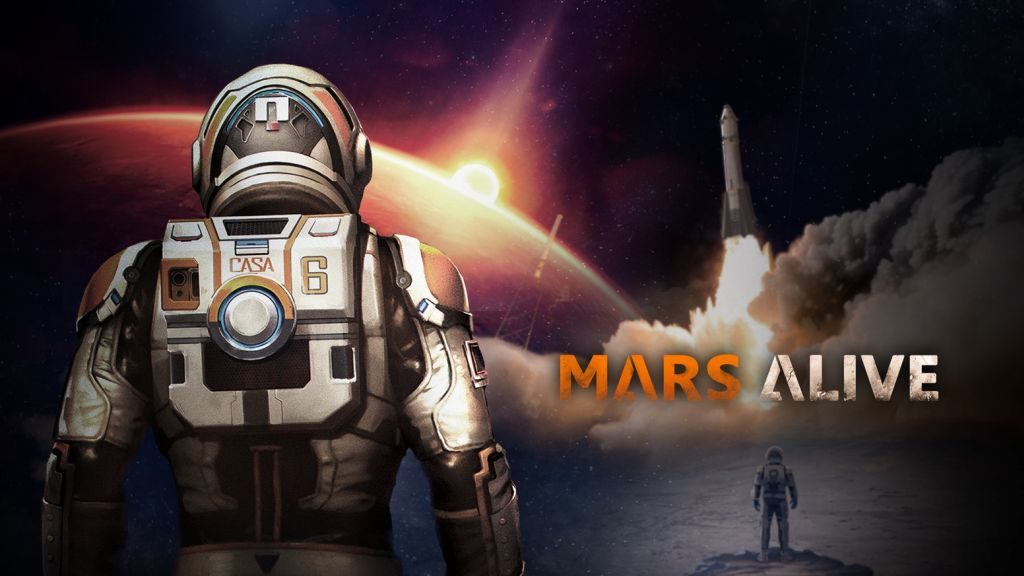 The official blurb from the PlayStation Blog reads as follows:
"Mars Alive is a survival PS VR game in the open world. After a terrifying explosion, the whole colony was destroyed. As an astronaut staying on Mars, explore the planet and collect resources to survive in this brutal world. Reveal the truth behind the civilization on this red planet, which is full of mystery and conspiracy."
Mini-Mech Mayhem
Created by PS VR favorites FuturLab (Tiny Trax!), Mini-Mech Mayhem is an online multiplayer strategy game. While the game could ostensibly be called a "board game", it is much more akin to a multiplayer tactics game.
With up to four players seated around a table, participants issue orders to their adorable little mech representatives, who duke it out for dominance. With a very colorful palate, highly customizable characters, and a variety of strategy options, Mini-Mech Mayhem might just be the VR multiplayer strategy title you are looking for.
PlayStation Universe is playing this one for review, so keep an eye on the site for that sometime early in the week.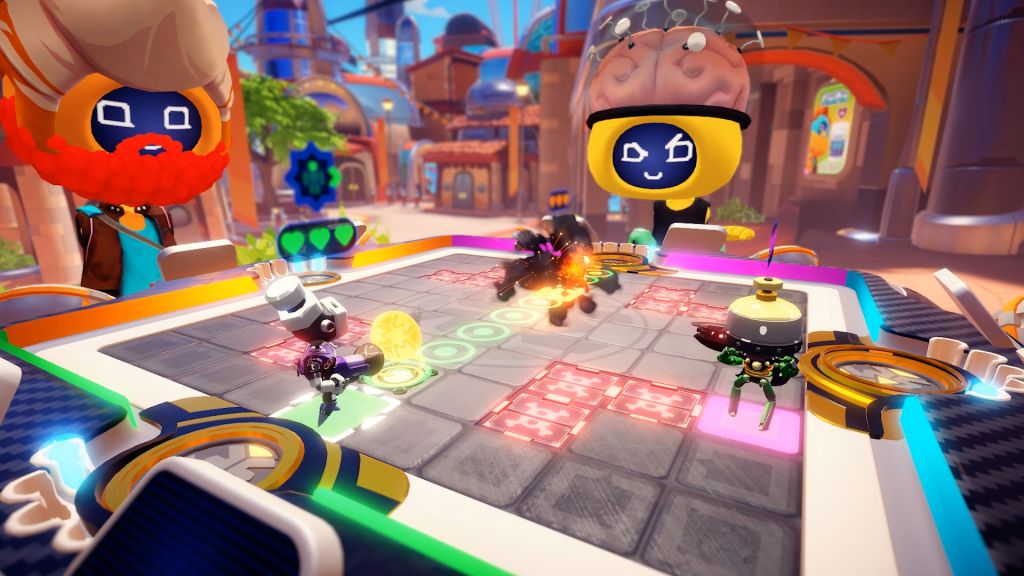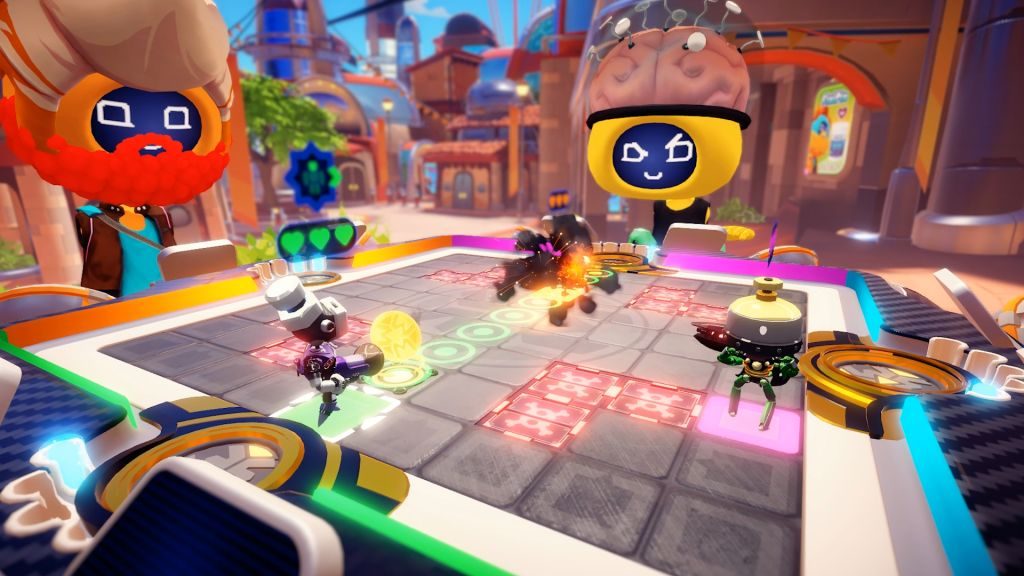 The official blurb from the PlayStation Blog reads as follows:
"Join your lil' Mech buddy to plan a flawless strategy, then marvel at just how wrong you were! Not to worry, play some power actions to get your team back on track, or dare to trust in your instincts and crafty skills, and pull off a stunning win!"
Project Lux
Well, Project Lux certainly has my interest. While the game is very openly a "narrative experience" as opposed to an "interactive experience", Project Lux has been available on Steam since February 2018, and Steam fans seem to absolutely love it, giving the game a "Very Positive" rating.
While most of Project Lux seems to consist of passively watching a single anime character as the story unfolds, the motion capture and writing are reportedly very well done. A word of warning: as far as we can tell, there is no English language audio track, with Project Lux instead relying on subtitles. This shouldn't bother anime fans too much, but it might be off-putting for a certain segment of the audience.
Of course, there is the review from Steam user "Temmie", which simply reads "Recommended for virtual hugs". So, you know, if you are into that sort of thing…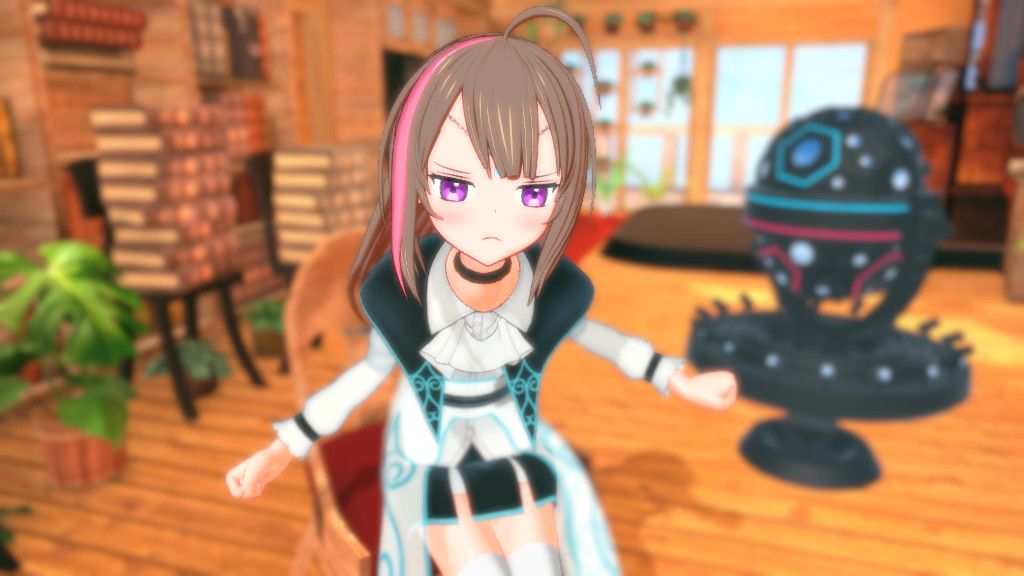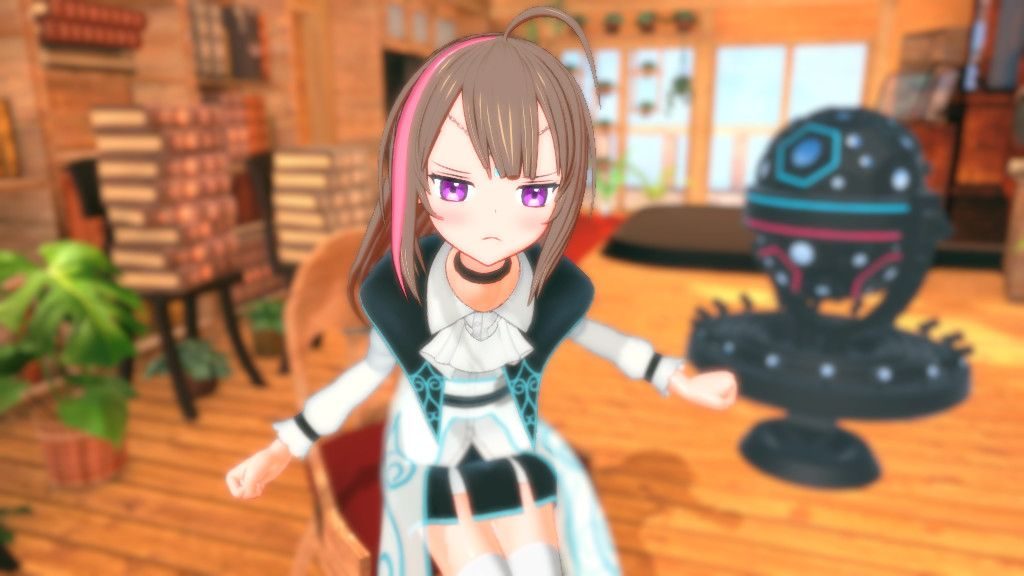 The official blurb from the PlayStation Blog reads as follows:
Our story takes place in a court trial, set in a futuristic world where most humans have cyberbrains. The defendant on trial is an agent who coordinates with artists to create the data for cyberbrains to interact with people's emotions. The jury has to investigate what really happened by reliving the memory data of the defendant.
Slum Ball
Slum Ball. Slum Ball, kids. They named their game "Slum Ball".
Why? Well, it seems that a lot of this game consists of batting various objects around slums. Toss bombs in trash cans! Hit aluminum cans towards industrial fans in the sewer! Slum Ball!
All teasing aside, it looks as though the team at developer U24 Solutions put some serious work into this game, which they attempted to make as photo-realistic as possible. According to their site, "Slum Ball VR photorealistic levels were captured on an early morning in the Old Town of Estonians capital Tallinn on a street called Aida. It was captured with a FARO Focus S 70 laser scanner. The same technology used for creating 3D models for architecture, shipbuilding and restoration of historical sites. 'We wanted to show the possibilities and what the future of VR could look like, when graphic cards become better and this technology becomes more widespread.'"
Slum Ball looks to deliver exercise through gameplay, increasing coordination and getting your blood pumping through a variety of gameplay options.
Smash water canisters in a sewer tunnel to get as many points as possible
Crush flower pots all over the streets to collect points
Smash the paintshop walls and paint them in a creative way
Test your precision with balls and trash cans in photorealistic street levels
At the end of each level, you need to survive a couple of surprises!
The official blurb from the PlayStation Blog reads as follows:
"Slum Ball is a physics-based paddle ball game with an objective to collect as many points as possible. Slum Ball is a fun way to exercise and gain coordination without even realizing it!"
Vacation Simulator
While Sony doesn't make a habit of releasing sales numbers for games on their systems, I suspect that Job Simulator is in the top-five best selling PSVR titles of all time (if not THE best seller). While the gameplay in Job Simulator might seem a bit primitive two years after the release of PSVR, there is no question that the game is still very fun, and it has maintained its insane level of popularity among VR enthusiasts.
Now – for fans of throwing ketchup bottles and simulated vomiting in a virtual playground – comes the sequel to Job Simulator, Vacation Simulator.
With the same darkly cheerful sense of humor and similar graphics and gameplay to its predecessor, Vacation Simulator is sure to please players of Job Simulator. And mark my words, this game is going to shoot straight to the top of the PSVR charts in a very crowded month of releases.
"Visit the vibrant world of Vacation Island and make real memories of a simulated vacation. Explore activity-rich destinations filled with a colorful cast of Bots and endless interactions to approximate recreation. Reallocate your bandwidth and get ready to splash, s'more, snowball, and selfie your way to optimal relaxation!" says Vacation Simulator's official site.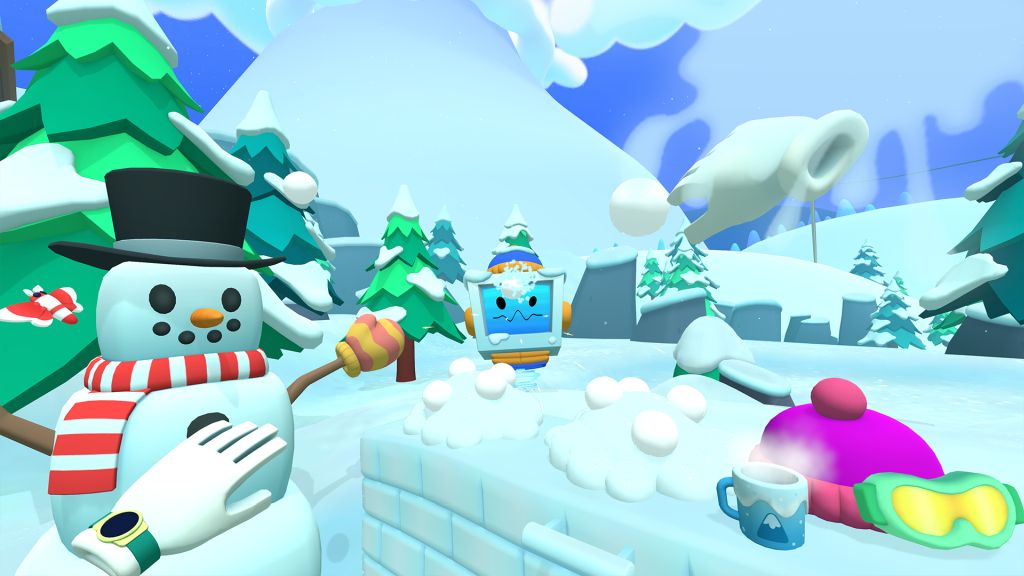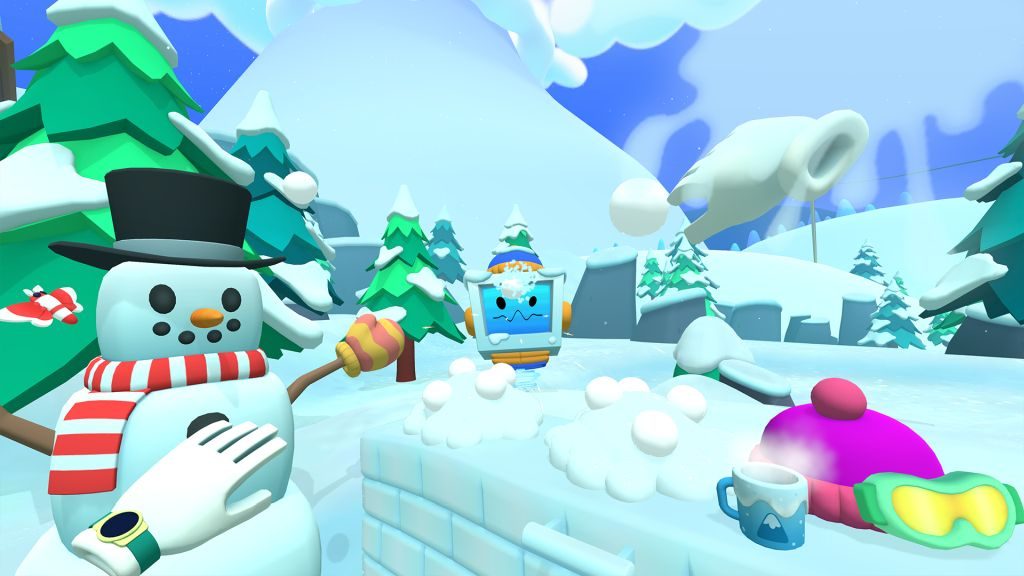 The official blurb from the PlayStation Blog reads as follows:
Welcome to the Vacation Simulator, a rough approximation of VACATION inspired by real human NOT JOBBING, brought to you by the same robots behind the Job Simulator. Reallocate your bandwidth and get ready to splash, s'more, snowball, and selfie your way to optimal relaxation!