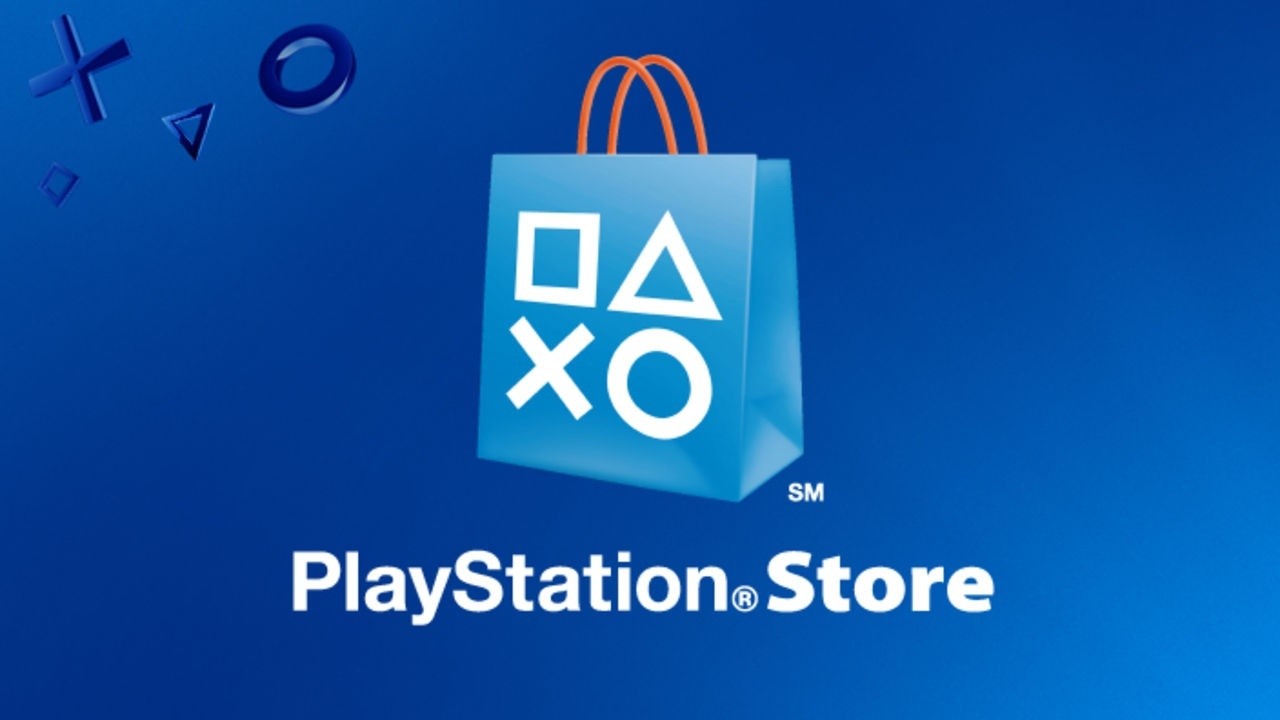 Sony has kicked off a great PS Store DLC sale, which comes packing a range of discounts on game expansions, add-ons, season passes, and more. If you're looking to expand some of your catalogue, then this is probably the place to start.
Related Content – Sony PS5 Complete Guide – A Total Resource On PlayStation 5
You can check out the full PS Store DLC sale lineup below.
---
1 Blue Orb £0.39
1000 Neverwinter Zen £7.19
11,000 Source Crystals £1.99
11000 Neverwinter Zen £63.99
150,000 Source Crystals £19.99
2 Blue Orbs £0.59
2,000 Source Crystals £0.39
2000 Neverwinter Zen £13.59
23,000 Source Crystals £3.99
325,000 Source Crystals £39.99
5 Blue Orbs £1.24
5-Coin Set And Madhouse Mode Unlock £1.26
50,000 Source Crystals £7.99
500 Neverwinter Zen £3.59
Aces Of The Luftwaffe Squadron — Nebelgeschwader £5.99
Additional Character: Ripuka £1.12
Age Of Wonders: Planetfall — Invasions £7.99
Age Of Wonders: Planetfall — Revelations £5.99
Age Of Wonders: Planetfall — Star Kings £7.99
Age Of Wonders: Planetfall Deluxe Edition Content £4.99
Agents Of Mayhem — Bombshells Skins Pack £0.42
Agents Of Mayhem — Carnage A Trois Skins Pack £0.42
Agents Of Mayhem — Firing Squad Skins Pack £0.42
Agents Of Mayhem — Johnny Gat Agent Pack £0.99
Agents Of Mayhem — Lazarus Agent Pack £0.99
Agents Of Mayhem — Safeword Agent Pack £0.99
Alcatraz £0.99
Alienation DLC Season Pass £4.21
Anthem Legion Of Dawn Edition Upgrade £4.99
Apsulov: End Of Gods £24.99
Assassin's Creed IV Season Pass £3.99
Assassin's Creed Odyssey — Season Pass £16.49
Assassin's Creed Origins — Season Pass £13.19
Assassin's Creed Origins — The Curse Of The Pharaohs £6.39
Assassin's Creed Origins — The Hidden Ones £3.19
Assassin's Creed Syndicate — Season Pass £9.99
Assassin's Creedⓡ Odyssey – Legacy Of The First Blade £9.99
Assassin's Creedⓡ Odyssey — The Fate Of Atlantis £9.99
Attack Coin And Madhouse Mode Unlock £0.29
Aven Colony — Cerulean Vale £1.24
Azur Lane: Crosswave — Character Bundle £13.04
Azur Lane: Crosswave — Deluxe Bundle £3.59
Azur Lane: Crosswave — Formidable Episode £2.92
Azur Lane: Crosswave — Le Malin Episode £2.92
Azur Lane: Crosswave — Roon Episode £2.92
Azur Lane: Crosswave — Sirius Episode £2.92
Azur Lane: Crosswave — Taihou Episode £2.92
Badass Santa Bundle £3.99
Banned Footage Vol.1 £3.19
Banned Footage Vol.2 £4.79
Battle Autobot Skin Pack £1.64
Bbtag — Additional Character Packs 1-7 £6.99
Blazblue Centralfiction Additional Character Es [Cross-Buy] £2.89
Blazblue Centralfiction Additional Character Jubei [Cross-Buy] £2.89
Blazblue Cross Tag Battle Special Edition £17.99
Blazblue Cross Tag Battle Ver2.0 £8.99
Bloodborne The Old Hunters £7.99
Brawlhalla Collectors Pack £71.99
Cities: Skylines — Campus £4.99
Cities: Skylines — Cities Upgrade Bundle £16.49
Cities: Skylines — Content Creator Pack £3.99
Cities: Skylines — Content Creator Pack: Bridges And Piers £1.99
Cities: Skylines — Content Creator Pack: European Suburbia £1.99
Cities: Skylines — Content Creator Pack: Modern City Center £1.99
Cities: Skylines — Content Creator Pack: Modern Japan £1.99
Cities: Skylines — Content Creator Pack: Train Stations £1.99
Cities: Skylines — Content Creator Pack: University City £1.99
Cities: Skylines — Downtown Bundle £3.24
Cities: Skylines — Green Cities £4.99
Cities: Skylines — Industries £5.39
Cities: Skylines — Mass Transit £4.99
Cities: Skylines — Natural Disasters £5.99
Cities: Skylines — Parklife £5.99
Cities: Skylines — Radio Station 2 £3.24
Cities: Skylines — Radio Station Pack £3.24
Cities: Skylines — Radio Station Pack 3 £3.24
Cities: Skylines — Season Pass £16.49
Cities: Skylines — Season Pass 2 £16.49
Cities: Skylines — Snowfall £4.99
Cities: Skylines — Sunset Harbor £5.99
Cities: Skylines — Ultimate Content Bundle £39.99
Code Vein Season Pass £9.99
Compound Bow £3.99
Conan Exiles — Architects Of Argos Pack £5.99
Conan Exiles — Blood And Sand Pack £5.99
Conan Exiles — Debaucheries Of Derketo Pack £5.99
Conan Exiles — Jewel Of The West Pack £5.99
Conan Exiles — Riders Of Hyboria Pack £5.99
Conan Exiles — Seekers Of The Dawn Pack £5.99
Conan Exiles — The Imperial East Pack £5.99
Conan Exiles — The Riddle Of Steel £4.34
Conan Exiles — The Savage Frontier Pack £5.99
Conan Exiles — Treasures Of Turan Pack £5.99
Crash Bandicoot — Crashiversary Bundle £54.99
Crossout — 'Insomnia' Starter Bundle £3.99
Crossout — 'spectral Hunter' Pack £19.99
Crossout — Arachnida £22.49
Crossout — Iron Shield Pack £24.99
Cube Game — Arcade Add-On £1.24
Darksiders III — Keepers Of The Void £4.99
Darksiders III — The Crucible £2.89
Darksiders III Season Pass £5.39
Dead By Daylight: A Binding Of Kin Chapter £3.24
Dead By Daylight: A Nightmare On Elm Street Chapter £3.24
Dead By Daylight: All-Kill £3.24
Dead By Daylight: Ash Vs Evil Dead £1.99
Dead By Daylight: Ash Vs Evil Dead PS4 £1.99
Dead By Daylight: Chains Of Hate Chapter £3.24
Dead By Daylight: Chains Of Hate Chapter PS4 £3.24
Dead By Daylight: Cursed Legacy Chapter PS4 £3.24
Dead By Daylight: Curtain Call Chapter PS4 £3.24
Dead By Daylight: Darkness Among Us £3.24
Dead By Daylight: Darkness Among Us PS4 £3.24
Dead By Daylight: Demise Of The Faithful Chapter £3.24
Dead By Daylight: Demise Of The Faithful Chapter PS4 £3.24
Dead By Daylight: Descend Beyond Chapter £3.24
Dead By Daylight: Descend Beyond Chapter PS4 £3.24
Dead By Daylight: Ghost Face £1.99
Dead By Daylight: Ghost Face PS4 £1.99
Dead By Daylight: Head Case PS4 £1.64
Dead By Daylight: Killer Expansion Pack £19.99
Dead By Daylight: Leatherface £1.99
Dead By Daylight: Leatherface PS4 £1.99
Dead By Daylight: Shattered Bloodline £3.24
Dead By Daylight: Shattered Bloodline PS4 £3.24
Dead By Daylight: Silent Hill Chapter PS4 £3.24
Dead By Daylight: Survivor Expansion Pack £19.99
Dead By Daylight: The Halloween Chapter PS4 £3.24
Dead By Daylight: The Saw Chapter £3.24
Dead By Daylight: The Saw Chapter PS4 £3.24
Dead Cells — The Bad Seed £2.79
Death End Re £14.84
Death End Re £5.39
Death End Re £0.76
Death End Re £0.76
Death End Re £1.12
Death End Re £0.76
Defense Coin And Madhouse Mode Unlock £0.29
Deluxe Item Pack £1.12
Devil May Cry 5 — 1 Blue Orb £0.63
Devil May Cry 5 — 100,000 Red Orbs £0.84
Devil May Cry 5 — 3 Blue Orbs £1.35
Devil May Cry 5 — 5 Blue Orbs £1.99
Devil May Cry 5 — Alt Hero Colors £1.35
Devil May Cry 5 — Alt Heroine Colors £1.99
Devil May Cry 5 — Alt Style Rank Announcers £0.39
Devil May Cry 5 — Alt Title Calls £0.39
Devil May Cry 5 — In-Game Unlock Bundle £2.89
Devil May Cry 5 — Super Character 3-Pack £3.99
Devil May Cry 5 — V And Vergil Alt Colors £1.35
Devil's Workshop Pack £0.84
Dmc5 -Vergil Battle Track 4-Pack £1.35
Dmc5 -Vergil Ex Provocation £1.35
Dmc5 — Playable Character: Vergil £2.99
Dmc5Se — 100,000 Red Orbs £1.35
Dmc5Se — Complete In-Game Unlock Bundle £6.39
Dragon Age: Inquisition — Jaws Of Hakkon £2.99
Dragon Age: Inquisition — Spoils Of The Avvar £0.99
Dragon Age: Inquisition — Spoils Of The Qunari £0.99
Dragon Age: Inquisition — The Descent £2.99
Dragon Age: Inquisition — Trespasser £2.99
Dragon Age: Inquisition DLC Bundle £6.24
Dragon Ball Fighterz — Android 17 £1.99
Dragon Ball Fighterz — Bardock £1.99
Dragon Ball Fighterz — Broly £1.99
Dragon Ball Fighterz — Broly (Dbs) £1.99
Dragon Ball Fighterz — Cooler £1.99
Dragon Ball Fighterz — Fighterz Pass £8.69
Dragon Ball Fighterz — Fighterz Pass 2 £7.99
Dragon Ball Fighterz — Fighterz Pass 3 £7.99
Dragon Ball Fighterz — Gogeta (Ssgss) £1.99
Dragon Ball Fighterz — Goku £1.99
Dragon Ball Fighterz — Goku (Gt) £1.99
Dragon Ball Fighterz — Goku (Ultra Instinct) £1.99
Dragon Ball Fighterz — Janemba £1.99
Dragon Ball Fighterz — Jiren £1.99
Dragon Ball Fighterz — Kefla £1.99
Dragon Ball Fighterz — Ssgss Goku And Ssgss Vegeta Unlock £1.24
Dragon Ball Fighterz — Vegeta £1.99
Dragon Ball Fighterz — Vegito (Ssgss) £1.99
Dragon Ball Fighterz — Videl £1.99
Dragon Ball Fighterz — Zamasu (Fused) £1.99
Dragon Ball Xenoverse 2 — Extra DLC Pack 2 £3.99
Dragon Ball Xenoverse 2 — Extra DLC Pack 4 £3.24
Duct Tapes Are Forever £1.64
Dusk Diver — Angel In White And News Anchor Costume £2.49
Dusk Diver — Stage Costumes £2.49
Dusk Diver — Welcome Summer! Swimsuits £2.49
Dying Light – 5Th Anniversary Bundle £1.24
Dying Light – Harran Inmate Bundle £1.24
Dying Light – Harran Tactical Unit Bundle £1.24
Dying Light – Retrowave Bundle £1.66
Dying Light – Shu Warrior Bundle £1.66
Dying Light — Godfather Bundle £1.24
Dying Light — Rais Elite Bundle £1.24
Dying Light — Vintage Gunslinger Bundle £1.24
Dying Light — Volkan Combat Bundle £1.24
Dying Light — White Death Bundle £1.24
Dying Light Crash Test Bundle £0.84
Dying Light Cuisine And Cargo £1.99
Dying Light Gun Psycho Bundle £1.24
Dying Light Harran Ranger Bundle £1.24
Dying Light Season Pass £12.49
Dying Light The Bozak Horde £3.99
Dying Light Ultimate Survivor Bundle £1.99
Dying Light Volatile Hunter Bundle £1.24
Dying Light: Hellraid – The Prisoner £6.39
Dying Light: The Following £7.99
End Of Zoe £4.79
Energon Autobot Skin Pack £1.64
Escape Team £1.64
Extended Beattik Dance Pack £1.48
Farming Simulator 19 — Alpine Expansion £10.71
Farming Simulator 19 — Anderson Group Equipment Pack £5.35
Farming Simulator 19 — Bourgault DLC £4.34
Farming Simulator 19 — Claas Dominator 108 Sl Maxi DLC £0.52
Farming Simulator 19 — Claas Torion 1914 Dev Mule DLC £0.52
Farming Simulator 19 — Grimme Equipment Pack £3.39
Farming Simulator 19 — John Deere Cotton DLC £2.67
Farming Simulator 19 — Kverneland And Vicon Equipment Pack £8.03
Farming Simulator 19 — Mahindra Retriever DLC £0.52
Farming Simulator 19 — Rottne DLC £2.79
Firewall Zero Hour Deluxe Pack £7.99
Fishing Sim World: Pro Tour — Giant Carp Pack £5.99
Fishing Sim World: Pro Tour — Tournament Bass Pack £5.99
For Honor Digital Deluxe Pack £3.99
For Honor Marching Fire Expansion £7.49
Foreign Series — Equipment Set £0.35
Frost Fang Weapon Bundle £3.99
Genesis Alpha One — Rocket Star Corporation Pack £1.64
Goblin Workshop £12.74
Gold Autobot Skin Pack £1.64
Gravel Season Pass £3.19
Gravity Imploder Weapon Bundle £3.99
Greedfall — The De Vespe Conspiracy £4.63
Grim Treatments Weapon Bundle £5.99
Guilty Gear Xrd -Revelator- System Voice Pack [Cross-Buy] £3.99
Guilty Gear Xrd Rev.2 System Voice 'All In Pack' £7.99
Hatsune Miku: Project Diva Future Tone Mega Mix 2Nd Encore Pack £3.99
Hatsune Miku: Project Diva Future Tone Mega Mix Encore Pack £5.99
Hatsune Miku: Project Diva Future Tone Season Pass £7.99
Hell's Rangers Content Pack £3.47
Hitman 3 — Deluxe Pack £17.39
Hitman 3 Access Pass: Hitman 1 Goty Edition £12.49
Hitman 3 Access Pass: Hitman 2 Standard £14.49
Homefront: The Revolution — Aftermath DLC £0.99
Homefront: The Revolution — Beyond The Walls £2.09
Homefront: The Revolution Expansion Pass £2.39
Hood: Outlaws & Legends £14.99
Hood: Outlaws & Legends — Year 1 Edition PS4 £27.99
Horizon Zero Dawn: The Frozen Wilds £5.99
Hunt: Showdown — An Unlikely Pair £5.19
Hunt: Showdown — Blood And Bone Bundle £5.59
Hunt: Showdown — Crossroads £2.79
Hunt: Showdown — Double Or Nothing £2.27
Hunt: Showdown — Fire Fight £1.74
Hunt: Showdown — Gunslingers Bundle £5.59
Hunt: Showdown — Last Gust £1.15
Hunt: Showdown — Legends Of The Bayou £2.79
Hunt: Showdown — Live By The Blade £2.27
Hunt: Showdown — Llorona's Heir £1.39
Hunt: Showdown — Louisiana Legacy £1.74
Hunt: Showdown — Ronin £3.76
Hunt: Showdown — Spirit Of Nian £4.80
Hunt: Showdown — The Arcane Archaeologist £2.02
Hunt: Showdown — The Beast Hunter £3.76
Hunt: Showdown — The Commited £3.76
Hunt: Showdown — The Companion Bundle £5.59
Hunt: Showdown — The Phantom £1.39
Hunt: Showdown — The Prodigal Daughter £3.76
Hunt: Showdown — The Rat £1.39
Hunt: Showdown — The Researcher £1.39
Hunt: Showdown — The Revenant £2.02
Hunt: Showdown — The Seekers Bundle £5.59
Hunt: Showdown — The Trickshooter £3.76
Hunt: Showdown — The Uncanny Bundle £5.59
Hunt: Showdown — The Wolf At The Door £5.19
Hunt: Showdown — Zhong Kui £2.58
Immortals Fenyx Rising: A New God £5.99
Immortals Fenyx Rising: Myths Of The Eastern Realm £5.99
Immortals Fenyx Rising: The Lost Gods £5.99
Infernal Insurrection Weapon Bundle £5.99
Infinite Transforms £1.99
Instinct Coin And Madhouse Mode Unlock £0.29
Interstellar Insanity Weapon Bundle £5.99
Just Cause 4 — Black Market Pack £3.99
Kerbal Space Program: Breaking Ground Expansion £8.99
Kerbal Space Program: History And Parts Pack £3.99
Kf2 Season Pass 2021 £16.74
Kingdom Come: Deliverance — A Woman's Lot £3.19
Kingdom Come: Deliverance — Amorous Adventures £1.99
Kingdom Come: Deliverance — Band Of Bastards £1.99
Kingdom Come: Deliverance — DLC Collection £6.39
Kingdom Come: Deliverance — From The Ashes £1.99
Kingdom Come: Deliverance — Treasures Of The Past £1.31
Kitaria Fables £15.99
Kitaria Fables: Digital Deluxe Edition £19.99
Knockout City Deluxe Upgrade £4.89
Lady And Trish Costume Pack £1.64
Lego Batman 3: Beyond Gotham Season Pass £2.99
Madden NFL 22 MVP Edition PS4 £67.49
Marvel's Spider-Man: The City That Never Sleeps – Season Pass £7.99
Mass Effect: Andromeda Deluxe Upgrade £3.50
Metro Exodus — Expansion Pass £4.19
Metro Exodus — Sam's Story £2.79
Metro Exodus — The Two Colonels £2.02
Mhw:I — Capcom Collection Value Pack £6.39
Mhw:I — Complete Bgm Pack £9.59
Mhw:I — Complete Gesture And Pose Pack £11.19
Mhw:I — Complete Hairstyle Pack £6.39
Mhw:I — Complete Handler Costume Pack £9.59
Mhw:I — Complete Pendant Pack £15.99
Mhw:I — Complete Room Decor Pack £15.99
Mhw:I — Complete Sticker Pack £5.19
Mhw:I — Seliana Room Value Pack £6.39
Mhw:I — Trendsetter Value Pack £6.39
Middle-Earth: Shadow Of Mordor Season Pass £3.99
Middle-Earth: Shadow Of War Story Expansion Pass £3.99
Mighty No. 9 — Ray Expansion £0.99
Mighty No. 9 — Retro Hero £0.62
Mission Pack 1: Time Of The Mutants £1.99
Mission Pack 2: Extreme Battle £1.99
Monster Energy Supercross 4 — Season Pass £12.49
Moving Out — Movers In Paradise £4.02
Moving Out — The Employees Of The Month Pack £1.24
Mrs. Foster £3.99
Mudrunner — American Wilds Expansion £3.99
My Time At Portia — Housewarming Gift Set £1.24
Naruto To Boruto: Shinobi Striker Season Pass £12.49
Naruto To Boruto: Shinobi Striker Season Pass 2 £12.49
Naruto To Boruto: Shinobi Striker Season Pass 3 £5.99
Nascar Heat 5 — December Pack £3.99
Nascar Heat 5 — Playoff Pack £3.99
Nascar Heat 5 — Season Pass £12.49
Necromunda: Underhive Wars — Cawdor Gang £3.87
Necromunda: Underhive Wars — Gangs Bundle £6.35
Necromunda: Underhive Wars — Van Saar Gang £3.87
Need For Speed Deluxe Upgrade £3.99
Need For Speed Heat — Keys To The Map £1.99
Need For Speed Heat — Mclaren F1 Black Market Delivery £2.79
Need For Speed Heat Deluxe Edition Upgrade £7.50
Need For Speed Payback — Deluxe Edition Upgrade £1.99
Need For Speed Payback: All DLC Cars Bundle £1.99
Need For Speed Rivals: Complete DLC Pack £3.99
Nemesis Prime And Goldfire Bumblebee Skin Pack £0.84
Neon Autobot Skin Pack £1.64
Neverwinter: Epic Headstart Chest £9.49
Neverwinter: Headstart Chest £4.74
Neverwinter: Legendary Headstart Chest £14.99
Neverwinter: Undermountain Preparedness Pack £5.99
Neverwinter: Uprising Cavalry Pack £3.99
Nightmare Pack £4.86
Nioh 2 Season Pass £9.99
Nioh Season Pass £9.99
Outward — The Soroboreans £4.79
Overcooked! 2 — Campfire Cook Off £2.69
Overcooked! 2 — Carnival Of Chaos £2.69
Overcooked! 2 — Night Of The Hangry Horde £4.43
Overcooked! 2 — Season Pass £7.49
Overcooked! 2 — Surf 'N' Turf £2.69
Overcooked! 2 — Too Many Cooks Pack £1.49
Paladins Deluxe Edition £24.99
Paladins Gold Edition £8.24
Paladins Season Pass 2021 £17.39
Paladins Starter Edition £4.79
Perilous Plunder Weapon Bundle £5.99
Persona 5 — Asterius And Asterius Picaro Set £1.24
Persona 5 — Catherine Costume And Bgm Special Set £2.89
Persona 5 Royal Battle Bundle £3.99
Persona 5 Royal DLC Pack £34.99
Persona 5 Royal Kasumi Costume Pack £5.79
Persona 5 Royal P5D Costume And Bgm Set £2.89
Plague Of Frogs Pack £0.84
Pre-Order Bonus Rebecca T-Shirt £0.39
Predator DLC Bundle £7.99
Prison Architect — DLC Bundle £14.49
Prison Architect — Going Green £3.99
Prison Architect — Island Bound £3.99
Prison Architect — Second Chances £2.49
Prison Architect: All Day And A Night DLC £2.49
Prison Architect: Escape Mode DLC £3.24
Prison Architect: Psych Ward DLC £1.64
Proud Souls (200,000) £1.24
Pure Farming 2018 — Germany Map £3.34
Race With Ryan: Adventure Track Pack £2.89
Race With Ryan: Surprise Track Pack £2.89
Raid Mode: Assault Rifle Nsr47 And Parts £0.55
Raid Mode: Chicago Typewriter And Parts £0.55
Raid Mode: Life Crystals X 12 £1.26
Raid Mode: Life Crystals X 25 £2.46
Raid Mode: Life Crystals X 5 £0.59
Raid Mode: Python And Parts £0.55
Raid Mode: Samurai Edge And Parts £0.55
Raid Mode: Shotgun Tap194 And Parts £0.55
Raid Mode: Sniper Rifle Svd And Parts £0.55
Realm Royale Bass Drop Bundle £2.99
Realm Royale Cute But Deadly Pack £0.99
Reaper Outfit Bundle £1.99
Red Orbs (300,000) £0.84
Reload Coin And Madhouse Mode Unlock £0.29
Rer2 Episode Four: Metamorphosis £1.99
Rer2 Episode Three: Judgment £1.99
Rer2 Episode Two: Contemplation £1.99
Rer2 Extra Episode: Little Miss £2.39
Rer2 Extra Episode: The Struggle £2.39
Resident Evil 0 Complete Costume Pack £3.99
Resident Evil 0 Costume Pack 1 £1.24
Resident Evil 0 Costume Pack 2 £1.24
Resident Evil 0 Costume Pack 3 £1.24
Resident Evil 0 Costume Pack 4 £1.24
Resident Evil 2 All In-Game Rewards Unlock £1.59
Resident Evil 2 Claire Costume: 'Elza Walker' £1.86
Resident Evil 2 Claire Costume: 'Military' £1.86
Resident Evil 2 Claire Costume: 'Noir' £1.86
Resident Evil 2 Deluxe Weapon: 'samurai Edge — Albert Model' £1.26
Resident Evil 2 Deluxe Weapon: 'samurai Edge — Chris Model' £1.26
Resident Evil 2 Deluxe Weapon: 'samurai Edge — Jill Model' £1.26
Resident Evil 2 Extra DLC Pack £5.99
Resident Evil 2 Leon Costume: 'Arklay Sheriff' £1.86
Resident Evil 2 Leon Costume: 'Noir' £1.86
Resident Evil 2 Original Ver. Soundtrack Swap £1.86
Resident Evil 3 — Classic Costume Pack £1.86
Resident Evil Resistance — Rp Booster 10-Pack £4.34
Resident Evil Resistance — Rp Booster 3-Pack £1.66
Resident Evil Resistance — Rp Booster 50-Pack £16.74
Resident Evil Revelations 2 — Season Pass £6.39
Ride 4 — Season Pass £16.49
Rogue Company: Rogue Edition £9.99
Rogue Company: Rogue Edition £9.99
Rogue Company: Ultimate Edition £19.99
Rogue Company: Ultimate Edition £19.99
Rogue Company: Year 1 Pass £12.99
Rogue Company: Year 1 Pass £12.99
Skyforge: 105000 Argents £59.99
Skyforge: 24000 Argents £15.99
Skyforge: 50000 Argents £31.99
Skyforge: Starter Pack 3.0 £9.59
Smite Digital Deluxe Edition 2021 £19.99
Smite Season Pass 2021 £20.29
Smite Ultimate God Pack Bundle £6.26
Snowrunner — Clasico Pack £2.20
Snowrunner — Gmc Brigadier £2.79
Snowrunner — High Roller Pack £2.20
Snowrunner — Loaded Dice Vinyl Wrap £0.52
Snowrunner — Navistar 5000-Mv Tractor £1.13
Snowrunner — Scorched Vinyl Wrap £0.52
Snowrunner — Season 1: Search And Recover £3.87
Snowrunner — Season 2: Explore And Expand £3.87
Snowrunner — Season 3: Locate And Deliver £3.87
Snowrunner — Season 4: New Frontiers £8.06
Snowrunner — Tatra Dual Pack £4.24
Snowrunner — True Colors Vinyl Wrap £0.52
Snowrunner — Western Star 49X £2.20
Sonic Mania: Encore DLC £1.99
Soulcalibur VI — Dlc1: Tira £1.99
Soulcalibur VI — Dlc10: Character Creation Set D £1.64
Soulcalibur VI — Dlc11: Setsuka £2.49
Soulcalibur VI — Dlc12: Character Creation Set E £1.64
Soulcalibur VI — Dlc13: Hwang £2.49
Soulcalibur VI — Dlc14: Character Creation Set F £1.64
Soulcalibur VI — Dlc2: 2B £2.49
Soulcalibur VI — Dlc3: Character Creation Set A £2.49
Soulcalibur VI — Dlc4: Amy £2.49
Soulcalibur VI — Dlc5: Character Creation Set B £2.49
Soulcalibur VI — Dlc6: Cassandra £2.49
Soulcalibur VI — Dlc7: Hilde £2.49
Soulcalibur VI — Dlc8: Character Creation Set C £1.64
Soulcalibur VI — Dlc9: Haohmaru £2.49
South Park: The Fractured But Whole — Season Pass £9.99
Stellaris: Apocalypse £7.99
Stellaris: Console Edition — Expansion Pass One £9.99
Stellaris: Console Edition — Expansion Pass Three £13.99
Stellaris: Console Edition Expansion Pass Two £9.99
Stellaris: Distant Stars Story Pack £3.99
Stellaris: Humanoids Species Pack £3.24
Stellaris: Leviathans Story Pack £3.99
Stellaris: Lithoids Species Pack £3.24
Stellaris: Megacorp £7.99
Stellaris: Plantoids Species Pack £3.24
Stellaris: Synthetic Dawn Story Pack £4.74
Stellaris: Utopia £7.99
Super Neptunia Rpg: Additional Party Members Set Bundle £0.89
Super Neptunia Rpg: Animal Outfit Bundle £1.48
Super Neptunia Rpg: Sentai Brave Ranger Outfit Bundle £1.79
Super Neptunia Rpg: Swimsuit Outfit Bundle £1.79
Super Nero/Super Dante/Super Vergil £1.99
Surviving Mars — Digital Deluxe Pack £3.99
Surviving Mars — Green Planet Plus £9.49
Surviving Mars — Project Laika £2.49
Surviving Mars — Season Pass £14.49
Surviving Mars — Stellaris Dome Set £1.64
Surviving Mars: Colony Design Set £1.99
Surviving Mars: Green Planet £7.99
Surviving Mars: In-Dome Buildings Pack £2.99
Surviving Mars: Marsvision Song Contest £1.64
Surviving Mars: Space Race £4.99
Surviving Mars: Space Race Plus £7.99
Swimsuit Outfit: Goddess Set £1.12
Tekken 7 — Dlc10: Zafina £2.49
Tekken 7 — Dlc11: Ganryu £2.49
Tekken 7 — Dlc12: Leroy Smith £2.49
Tekken 7 — Dlc13: Frame Data Display £1.24
Tekken 7 — Dlc14: Fahkumram £2.49
Tekken 7 — Dlc15: Cave Of Enlightenment £1.24
Tekken 7 — Dlc16: Kunimitsu £2.49
Tekken 7 — Dlc17: Vermilion Gates £1.24
Tekken 7 — Dlc18: Lidia Sobieska £2.49
Tekken 7 — Dlc19: Island Paradise £1.24
Tekken 7 — Dlc3: Noctis Lucis Caelum Pack £3.24
Tekken 7 — Dlc4: Anna Williams £2.49
Tekken 7 — Dlc5: Lei Wulong £2.49
Tekken 7 — Dlc6: Craig Marduk £2.49
Tekken 7 — Dlc7: Armor King £2.49
Tekken 7 — Dlc8: Julia Chang £2.49
Tekken 7 — Dlc9: Negan £3.24
Tekken 7 — Season Pass £5.99
Tekken 7 — Season Pass 2 £9.99
Tekken 7 — Season Pass 3 £9.99
Tekken 7 — Season Pass 4 £5.99
Tekken 7 DLC 1 Ultimate Tekken Bowl And Additional Costumes £5.74
Tekken 7 DLC 2 Geese Howard Pack £3.24
Tekken 7 Eliza Character £1.99
Tennis World Tour 2 — Champions Pack £3.99
Tennis World Tour 2 — Juan Martin Del Potro And Victoria Azarenka £1.99
Tennis World Tour 2 Annual Pass £14.99
Tennis World Tour 2 Legends Pack £1.99
The Catch: Carp And Coarse — Jezioro Bestii £5.39
The Crew 2 — Season Pass £13.19
The Crew Season Pass £7.99
The Division 2 — Warlords Of New York — Expansion £7.49
The Escapists 2 — Big Top Breakout £1.64
The Escapists 2 — Dungeons And Duct Tape £1.64
The Escapists 2 — The Glorious Regime £1.64
The Escapists 2 — Wicked Ward £1.64
The King Of Fighters XIV — New Fighters Pack £7.49
The King Of Fighters XIV — New Fighters Pack 2 £7.49
The Sims 4 Backyard Stuff £3.99
The Sims 4 Bowling Night Stuff £3.99
The Sims 4 Cool Kitchen Stuff £3.99
The Sims 4 Dine Out £7.99
The Sims 4 Fitness Stuff £3.99
The Sims 4 Jungle Adventure £7.99
The Sims 4 Laundry Day Stuff £3.99
The Sims 4 Luxury Party Stuff £3.99
The Sims 4 Moschino Stuff Pack £3.99
The Sims 4 Movie Hangout Stuff £3.99
The Sims 4 Nifty Knitting Stuff Pack £3.99
The Sims 4 Outdoor Retreat £7.99
The Sims 4 Parenthood £7.99
The Sims 4 Perfect Patio Stuff £3.99
The Sims 4 Realm Of Magic £7.99
The Sims 4 Romantic Garden Stuff £3.99
The Sims 4 Spooky Stuff £3.99
The Sims 4 Star Wars: Journey To Batuu Game Pack £8.99
The Sims 4 Strangerville £7.99
The Sims 4 Tiny Living Stuff Pack £3.99
The Sims 4 Toddler Stuff £3.99
The Sims 4 Vampires £7.99
The Sims 4 Vintage Glamour Stuff £3.99
The Surge — The Good, The Bad And The Augmented Expansion £3.87
The Surge 2 – Jericho's Legacy Gear Pack £1.66
The Surge 2 – Public Enemy Weapon Pack £1.66
The Surge 2 — Season Pass £5.99
The Surge 2 — The Kraken Expansion £5.35
The Surge 2 — Urbn Gear Pack £1.66
The Surge: A Walk In The Park (DLC) £5.35
The Survivalists — Monkey Business Pack £1.12
The Walking Dead: A New Frontier — Season Pass £5.99
Thehunter: Call Of The Wild — Bloodhound £2.63
Thehunter: Call Of The Wild — Cuatro Colinas Game Reserve £3.24
Thehunter: Call Of The Wild — Duck And Cover Pack £1.64
Thehunter: Call Of The Wild — High-Tech Hunting Pack £1.64
Thehunter: Call Of The Wild — Medved-Taiga £3.24
Thehunter: Call Of The Wild — Parque Fernando £3.24
Thehunter: Call Of The Wild — Saseka Safari Trophy Lodge £1.64
Thehunter: Call Of The Wild — Silver Ridge Peaks £3.24
Thehunter: Call Of The Wild — Smoking Barrels Weapon Pack £1.64
Thehunter: Call Of The Wild — Te Awaroa National Park £4.54
Thehunter: Call Of The Wild — Treestand And Tripod Pack £1.64
Thehunter: Call Of The Wild — Trophy Lodge Spring Creek Manor £1.64
Thehunter: Call Of The Wild — Vurhonga Savanna £3.24
Thehunter: Call Of The Wild — Weapon Pack 1 £1.64
Thehunter: Call Of The Wild — Weapon Pack 2 £1.64
Thehunter: Call Of The Wild — Weapon Pack 3 £1.64
Thehunter: Call Of The Wild — Wild Goose Chase Gear £1.64
Thehunter: Call Of The Wild — Yukon Valley £3.24
Titan Quest: Atlantis £7.99
Titan Quest: Ragnarök £7.99
Titanfall 2: Angel City Camo Pack £1.24
Titanfall 2: Angel City's Most Wanted Bundle £9.99
Titanfall 2: Colony Reborn Bundle £9.99
Titanfall 2: Ion Prime £1.99
Titanfall 2: Jump Start Pack £2.89
Titanfall 2: Lead Farmer Spitfire £1.99
Titanfall 2: Legion Prime £1.99
Titanfall 2: Monarch's Reign Bundle £9.99
Titanfall 2: Northstar Prime £1.99
Titanfall 2: Operation Endeavor Warpaint Bundle £7.99
Titanfall 2: Prime Titan Bundle £7.99
Titanfall 2: Ronin Prime £1.99
Titanfall 2: Scorch Prime £1.99
Titanfall 2: Tone Prime £1.99
Tom Clancy's Ghost Recon Wildlands — Season Pass Year 1 £11.99
Tom Clancy's The Division — Season Pass £16.49
Train Sim World 2: Arosalinie: Chur — Arosa £16.24
Train Sim World 2: Br Heavy Freight Pack £6.31
Train Sim World 2: Csx C40-8W £8.04
Train Sim World 2: Diesel Legends Of The Great Western £10.49
Train Sim World 2: Haupststrecke München — Augsburg £17.49
Train Sim World 2: Isle Of Wight: Ryde — Shanklin £12.99
Train Sim World 2: Southeastern Br Class 465 Emu £8.04
Train Sim World 2: Southeastern High Speed: London St Pancras — Faversham £17.49
Transformers: Battlegrounds — Shattered Spacebridge £3.99
Trials Fusion — Season Pass £3.99
UFC 4 — Fighter And Customization Bundle £7.49
UFC 4 — Fighter Bundle £4.99
UFC 4 — Premium Starter Bundle £7.99
Ultimate Equipment Bundle £1.79
Umbrella Corps Upgrade Pack £2.49
Umbrella Corps: Fashion Victim Pack £1.24
Under Night In-Birth Exe:Late[Cl-R] Upgrade Pack £7.99
Unib Exe:Late[St] — Round Call Voice All Set [Cross-Buy] £7.99
Unist — Additional Character Londrekia&Additional Gallery Item £3.69
Universal Coin And Madhouse Mode Unlock £0.29
Unlock All Modes £0.83
Uno Fenyx's Quest £2.39
Viking: Raiders Of Harran Bundle £2.20
Warframeⓡ: Sisters Of Parvos Riptide Pack £23.24
Warframeⓡ: Sisters Of Parvos Waverider Pack £7.19
Warhammer 40 000: Inquisitor — Martyr — Monotask Servo-Skull £0.84
Warhammer 40 000: Inquisitor — Martyr | Theme £0.84
Warhammer 40,000: Inquisitor — Martyr — City Of Suffering £1.24
Warhammer 40,000: Inquisitor — Martyr — Desperate Crusade £1.24
Warhammer 40,000: Inquisitor — Martyr — Faith Undone £1.24
Warhammer 40,000: Inquisitor — Martyr — Herald Cherub £0.84
Warhammer 40,000: Inquisitor — Martyr — Hollow Bliss £1.24
Warhammer 40,000: Inquisitor — Martyr — Maelstrom Of Carnage £1.24
Warhammer 40,000: Inquisitor — Martyr — Prophecy £7.99
Warhammer 40,000: Inquisitor — Martyr — Reverence Emote £0.84
Warhammer 40,000: Inquisitor — Martyr | Charybdis Mission £1.99
Warhammer 40,000: Inquisitor — Martyr | Corrosive Footprints £0.84
Warhammer 40,000: Inquisitor — Martyr | Discordant Choir £1.24
Warhammer 40,000: Inquisitor — Martyr | Heresy Emote £0.84
Warhammer 40,000: Inquisitor — Martyr | Imperial Decoration £0.84
Warhammer 40,000: Inquisitor — Martyr | Mind Plague £1.24
Warhammer 40,000: Inquisitor — Martyr | Occult Siege £1.24
Warhammer 40,000: Inquisitor — Martyr | Poisoned Souls £1.24
Warhammer 40,000: Inquisitor — Martyr | Servo Comissar-Skull £0.84
Warhammer 40,000: Inquisitor — Martyr | Servo-Skull £0.84
Warhammer 40,000: Inquisitor — Martyr | Skull Trail £0.84
Warhammer 40,000: Inquisitor — Martyr | Skulldust Emote £1.24
Warhammer 40,000: Inquisitor — Martyr | Soundtrack £1.99
Warhammer 40,000: Inquisitor — Martyr Complete Upgrade Pack £13.19
Warhammer 40,000: Inquisitor — Seal Of Inquisition Footprint £0.84
Warhammer Chaosbane Tomb Kings £3.99
Warhammer: Chaosbane — Base Fragment Boost £1.24
Warhammer: Chaosbane — Emote Pack £1.24
Warhammer: Chaosbane — Emotes And Blessing £1.99
Warhammer: Chaosbane — Gods Pack £3.24
Warhammer: Chaosbane — Gold Boost £1.99
Warhammer: Chaosbane — Helmet Pack £1.24
Warhammer: Chaosbane — Pet Pack £1.24
Warhammer: Chaosbane — Pet Pack 2 £1.24
Warhammer: Chaosbane — Witch Hunter £3.99
Warhammer: Chaosbane — Xp Boost £1.99
Warhammer: Chaosbane Complete DLC Collection £9.99
Warhammer: Chaosbane Theme £0.39
Watch Dogs 2 — Season Pass £8.99
Watch_Dogs Season Pass £4.79
Werewolf: The Apocalypse — Earthblood Champion Of Gaia Pack £5.99
White Day — Complete DLC Bundle £7.99
Wolfenstein II: The Adventures Of Gunslinger Joe (DLC 1) £3.99
Wolfenstein II: The Deeds Of Captain Wilkins (DLC 3) £3.99
Wolfenstein II: The Diaries Of Agent Silent Death (DLC 2) £3.99
World Of Warships: Legends — £25.89
World Of Warships: Legends — £2.95
World Of Warships: Legends — £17.59
Worms Rumble — Action All-Stars Pack £2.59
Worms Rumble — Armageddon Weapon Skin Pack £1.29
Worms Rumble — Bank Heist Double Pack £2.59
Worms Rumble — Captain And Shark Double Pack £2.59
Worms Rumble — Cats And Dogs Double Pack £2.59
Worms Rumble — Emote Pack £2.13
Worms Rumble — Honor And Death Pack £2.59
Worms Rumble — Legends Pack £4.21
Worms Rumble — Spaceworm And Alien Double Pack £2.59
WRC 8 — Alpine A110 (1973) £1.64
WRC 8 — Ford Escort Mkii 1800 (1979) £1.64
WRC 8 — Lancia Delta Hf Integrale Evoluzione (1992) £1.64
WRC 8 — Rwd Legends £1.99
WRC 8 — Senior Staff Members Unlock £1.24
WRC 8 Legendary Pack £3.99
WRC 9 Audi Quattro A2 1984 £1.64
WRC 9 Audi Quattro A2 1984 £1.64
WRC 9 Barcelona Sss £1.64
WRC 9 Barcelona Sss £1.64
WRC 9 Career Starter Upgrades £1.24
WRC 9 Career Starter Upgrades £1.24
WRC 9 Toyota Corolla 1999 £1.64
Wreckfest — Season Pass 2 £5.99
Xcom 2 Reinforcement Pack £7.99
Xcom 2 Resistance Warrior Pack £1.99
Xcom 2: Alien Hunters £3.99
Xcom 2: Anarchy's Children £1.99
Xcom 2: Shen's Last Gift £3.99
Xcom 2: War Of The Chosen £11.54
Yuletide Horror Weapon Bundle £5.99