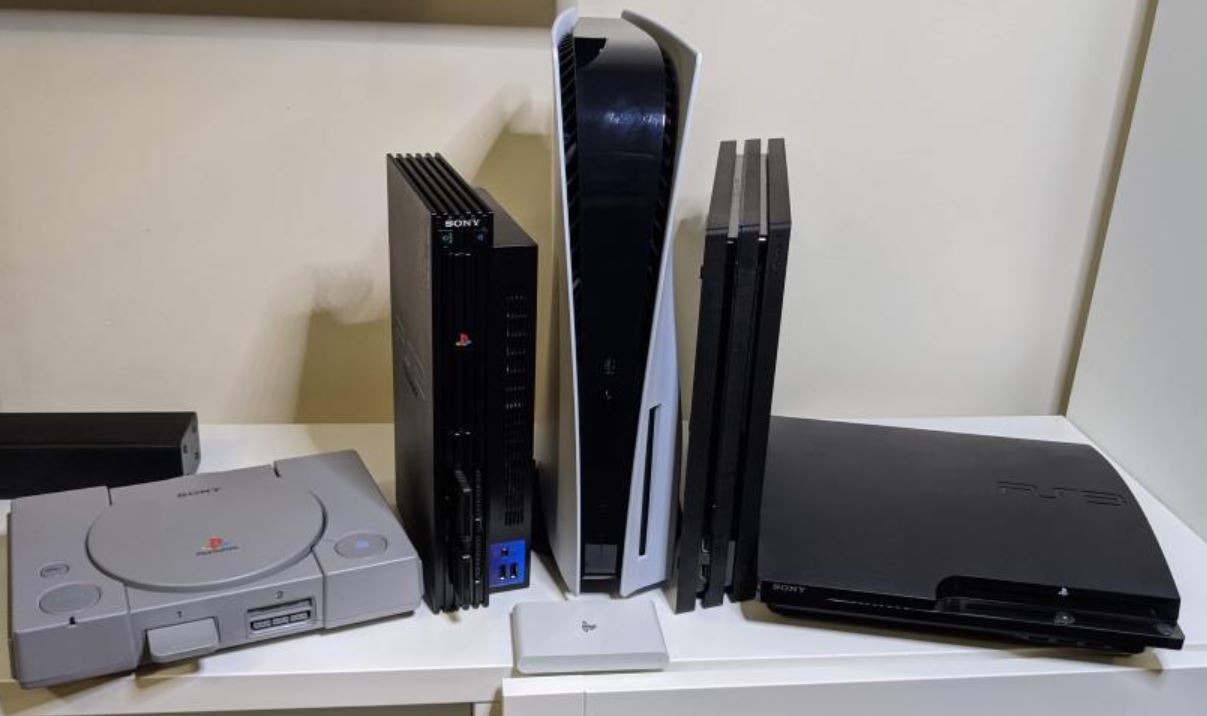 So, in case you didn't see our social media earlier today, we now have a PS5 and will be covering a whole range of topics over the next two weeks until it releases in the US. But, our Editor John-Paul Jones also has every single PlayStation console alongside the PS5, so we thought we would do a PS1, PS2, PS3, PS4, and PS5 size comparison to show how the size varies in all of them.
The image above and below showcases all the consoles together and you can see that the PS5 is one humungous beast. Towering over the PS2 and PS4, the console is clearly the biggest one in recent years. The poor PlayStation TV looks like it is about to get crushed. Anyway, here are the direct size comparisons:
PS5 – 390mm x 104mm x 260mm / 4.5 kg
PS4 Pro – 295mm x 55mm x 327mm / 3.3 kg
PS4 – 265 mm x 39 mm x 288 mm / 2.1 kg
PS3 – 325mm x 98 mm x 275 mm / 5 kg
PS2 – 302mm x 79mm x 183 mm / 2.2 kg
PS1 – 275mm x 64mm x 190mm / 1.5 kg
PS TV – 65mm x 105mm x 14mm / 110 g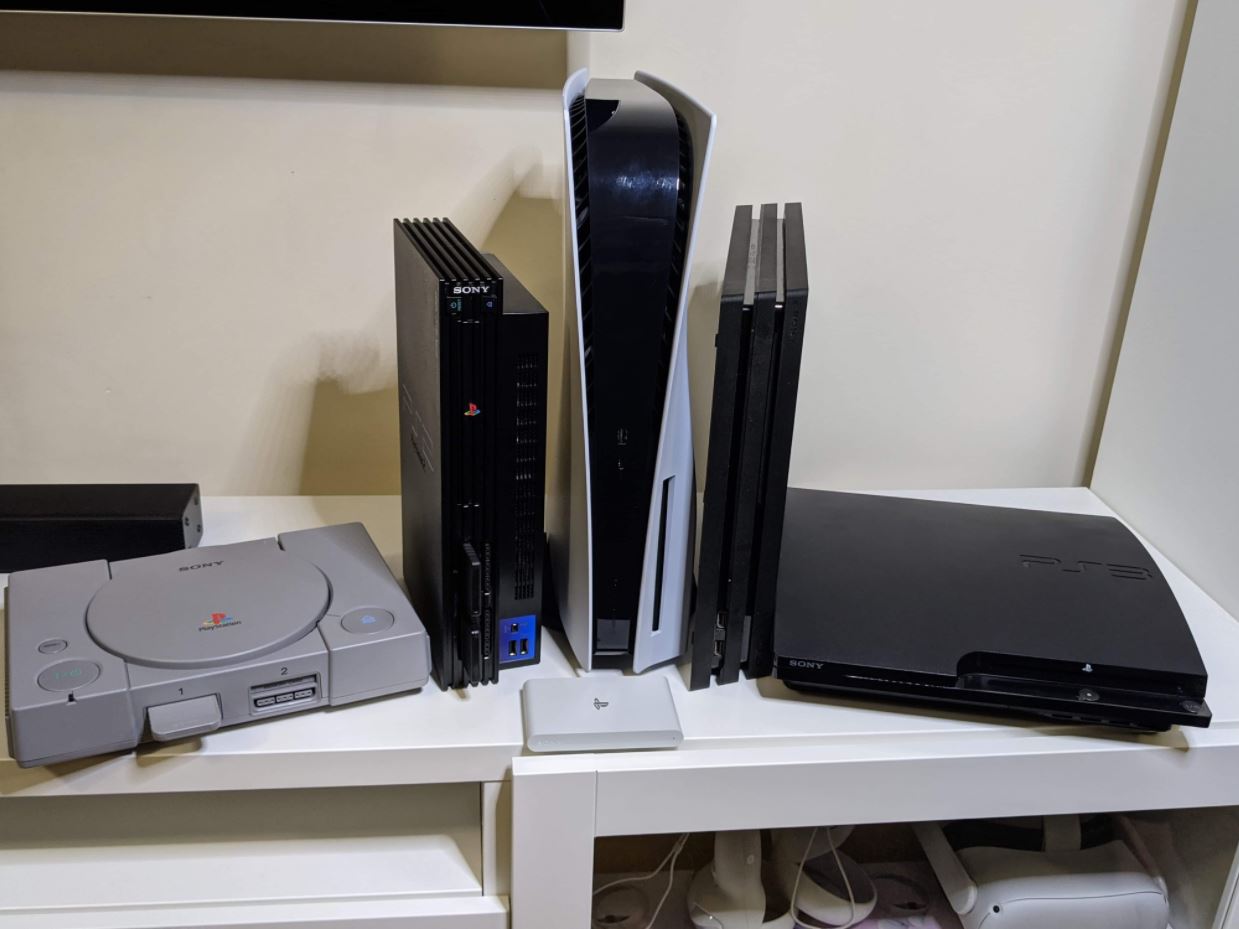 So, what do you think of the PS5 next to al the other consoles and how do you think it stacks up to its brothers and sisters?
The PS5 releases on November 12, 2020, in the US and November 19, 2020, in the UK and EU.