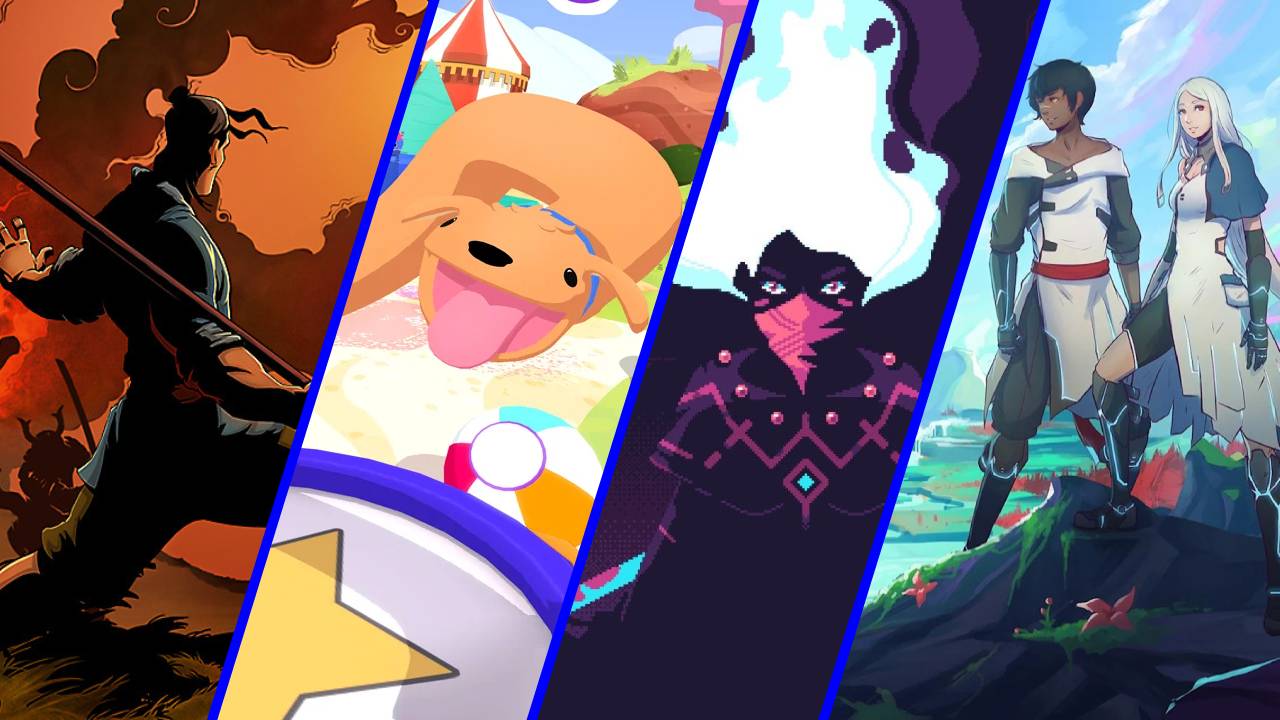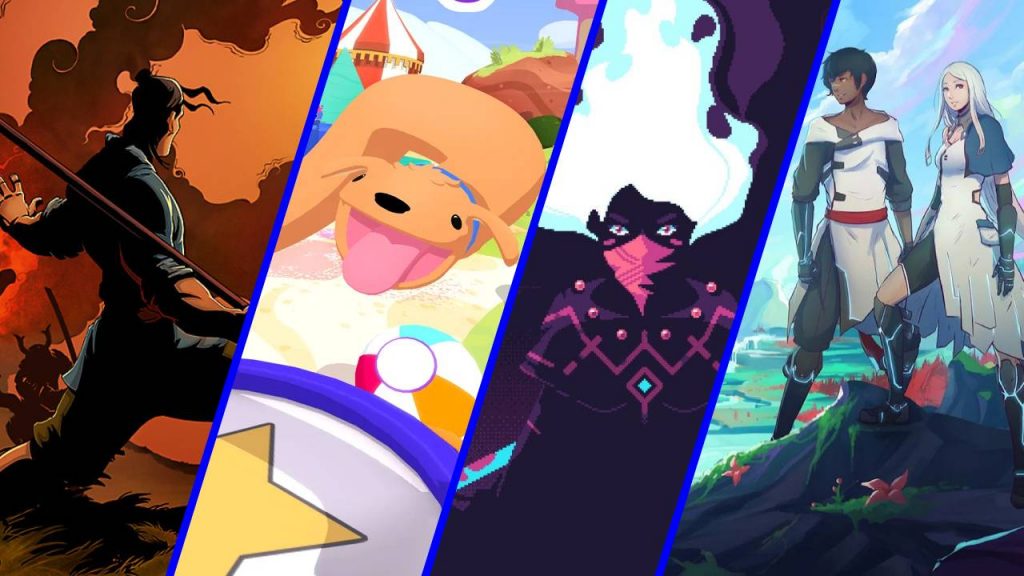 This past week Microsoft held an Xbox Summer Games Fest demo event, offering almost 100 game demos for people to play. These demos are early builds and a number of titles available are also coming to PS4 and PS5 or likely to do so. Therefore, we have played a dozen titles, ranging from runners to puzzle games, to action-focused brawlers and given our early impressions on them below.
9 Monkeys Of Shaolin
Sobaka Studio/Buka Entertainment
Written by Joe Apsey
A solid beat em up with a nice variety of moves in combat is what you will find with 9 Monkeys of Shaolin. What surprised me here was how much fun the combat is despite not being particularly complex. I didn't get to see much of the story and upgrade system, but the combat definitely makes this worth keeping an eye on.
Destroy All Humans!
Written by Joe Apsey
Destroy All Humans was a fun, laid back time. It is great for killing some time while you watch a movie or listen to a podcast. We have also reviewed Destroy All Humans and you can read our more detailed thoughts here.
Freshly Frosted
The Quantum Astrophysicists Guild
Written by Neil Bolt
A donut-making factory puzzler. You must set out your conveyor belts so that they apply the right toppings in the right order and don't end up jamming the system. The demo's handful of levels are a pleasant mix of simple solutions and head-scratching conundrums. The soundtrack is chirpy and catchy, plus it keeps in rhythm to the application of the toppings of each donut when you do it right. Definitely one to look forward to.
Haven
Written by Joe Apsey
Haven has been a game long-in-development, but this is the first time anyone has been able to get their hands on it outside of a convention. And, it's safe to say that this is going to be a unique and memorable experience. The Game Bakers have seemingly crafted a great mix of lifestyle management, exploration, and rhythm-based combat, where you have to time both Yu and Kay's attacks at the same time to deal damage. Haven should be something you pay attention to.
Kaze And The Wild Masks
PixelHive/Soedesco
Written by Neil Bolt
Kaze is a 2D platformer where an anthropomorphic rabbit carries her friend's soul in a ring, and can gain special abilities via animal-themed masks. It really seems to be trying to capture the essence of platforming's 90s heyday with a modern visual sheen. The platforming itself is actually decent, and the character animation for the titular rabbit protagonist is splendid. It's a shame then that the stages in this demo are rather uninspired and lacking in personality.
Lost Wing
BoxFrog Games, 2Awesome Studio/BoxFrog Games, 2Awesome Studio
Written by Joe Apsey
I finished my time with Lost Wing in a pretty indifferent mood. It is nothing particularly special, but it isn't bad either. In short, it is a standard runner with not much flare or spark behind it. There are for more interesting titles available now, such as Sayonara Wild Hearts.
PHOGS!
Bit Loom Games/Coatsink
Written by Joe Apsey
PHOGS! is a great puzzle platformer that has you controlling each head of your Phog with a stick and using its stretchy body to solve environmental puzzles and progress. The section I played was brief but if Bit Loom Games are able to keep the mechanics interesting PHOGS! could be something special. You can read our more in-depth preview impressions of the game here.
Raji: An Ancient Epic
Written by Joe Apsey
Raji has been a game I have spotted in trailers and showcases for a while but I was never convinced that it would play well. But, after spending around an hour with it I can say Raji: An Ancient Epic is a great action game. It has a some punchy and weighty combat, with a nice variety of options to choose from. That combat also flows well into the environment, with you able to bounce off of poles and jump large distances to deal a chunk of damage. On top of that, the environments are gorgeous. Raji was the best thing I played during this demo festival.
Sail Forth
David Evans Games/The Quantum Astrophysicists Guild
Written by Neil Bolt
Sail Forth sees you controlling cutesy would-be sailors as they travel, fight, and find treasure in a Wind Waker-esque seafaring adventure that features vivid visuals and a suitabilly serene soundtrack. Whilst it takes a little time to get to grips with steering your ship and getting used to the combat encounters, once you find your rhythm , it's a fairly relaxing and entertaining demo that promises a streamlined high seas experience for the eventual full game.
ScourgeBringer
Flying Oak Games, E-Studio/Dear Villagers, Yooreka Studio
Written By Tommy Holloway
ScourgeBringer is a 2D roguelite platformer with some bullet hell tendencies. The aesthetic felt similar to that of hyper light drifter. It has very slick, responsive, fast paced combat, which feels very satisfying to play. The soundtrack is on point, from its ominous retro sounds to its flurry of metal as soon as you engage in combat. I can't say the premise that I was presented with felt engaging, but ScourgeBringer has an enjoyable gameplay loop and left me wanting to play more.
SkateBIRD
Written By Tommy Holloway
SkateBIRD does exactly what it says on the tin. It is a skateboarding game where you play as a bird. A very cute premise that I was excited to try out. However, the SkateBIRD demo felt frustrating to play. In the time I played, I couldn't land many tricks, pick up any momentum and I also struggled with the camera. I did enjoy the cute bird wearing a bow tie and flapping its wings when catching some airtime. A proper tutorial and being able to switch the camera from inverted will certainly go a long way.
Skycadia
Written by Neil Bolt
Soar through the skies as a bounty-hunting fighter pilot in a retro-style 3D world…aaaand that's about it for the demo. The dogfights against smaller enemy planes are not all that thrilling or fun, and the demo is limited to just rinse and repeat collection of bounties until you inevitably crash or are destroyed. It Does Have Cheery chiptune music though!
That covers everything we played! What are your most looking forward to? Be sure to stay tuned to PSU in the coming weeks and months for more info on these games.