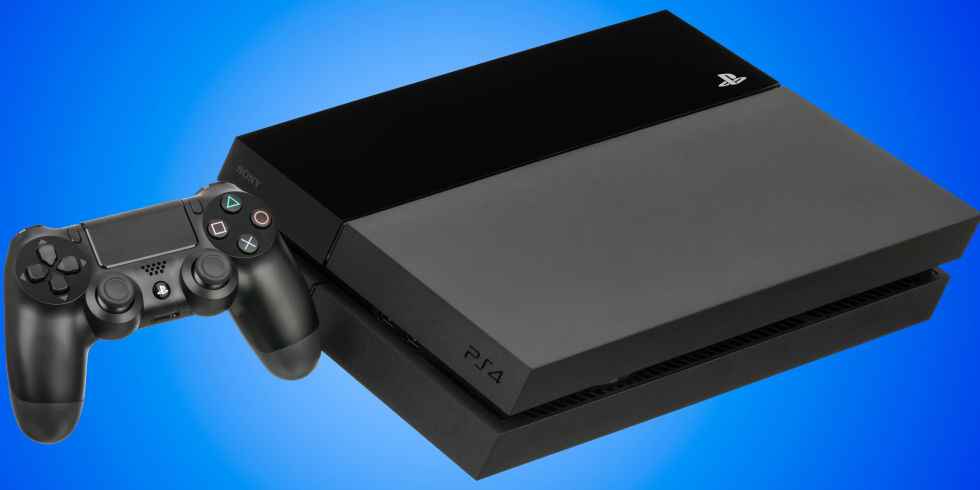 September and October 2018 are epic months for PS4 games. Among the best upcoming PS4 releases, there's more than a handful of triple-A games that will be competing for your time.
This is going to mean that many gamers have some tough choices to make. Unless you have bottomless pockets, then this lot could set you back upwards of $250!
Best PS4 Game Releases September 2018
You can check all September PS4 release dates in our hub. Here we've picked out the highlights.
Spider-Man PS4 – September 7
If you've been following Spider-Man PS4, you'll be under no illusion that we're about to see the best-ever looking super-hero game on console. The open-world of New York looks fantastic, while the gameplay, especially the way spider swings across the game world and fights off villains, makes us very excited.
Fans of Spider-Man will be all over this, but even if you're not his biggest fan are you really going to miss out on what has the potential to be one of the best action games of 2018?
NBA 2K19 – September 11
Basketball fans will be reaching out in their droves for NBA 2K19. Interesting fact: Did you know that NBA 2K18 was the best selling sports game in the US in 2017, and the second best-selling game in 2017!
It's more of the same for this latest iteration, which apparently has improved AI. There's also the introduction of the new takeover system and an improved stealing system, among many other tweaks.
Shadow of the Tomb Raider – September 14
The next iteration in the Lara Croft saga is the sequel to the fantastic Rise of the Tomb Raider. The videos of Shadow of the Tomb Raider look extremely impressive, and fans can't wait to explore the South American continent.
Get ready for dozens of action-packed missions and side-quests and a tough battle for survival with one of videogame's most renown female heroes.
Pro Evolution Soccer 19/FIFA 19 -12 September and 28 September
We've bundled these two football games together, assuming you're in one camp or the other. Either way soccer fans will not miss out on their yearly iteration of their favorite sports game. While FIFA 19 still looks like FIFA 18, there's many improvements on the pitch, including the Active Touch System, which should make the actual feel even more real.
Meanwhile, Pro Evolution Soccer 19 looks to have been focusing on gaining more licences. This year, players can expect the likes of the Primeira Liga, Scottish Premiership and Russian Premier League. Enhancements on the pitch include new skill traits and improvement improvements to full body touch.
https://youtu.be/SSfko2Ps9oY
Best PS4 Game Releases October 2018
You can check all October PS4 release dates in our hub. Here we've picked out the highlights.
Assassin's Creed Odyssey – October 5
If you picked up the brilliant Assassin's Creed Origins, it's likely the new Assassin's Creed game is top off your list of PS4 games to buy in October. Ubisoft's latest action-adventure is the spiritual successor to Origins and will see players in the heart of the Peloponnesian War of 431BC.
Choose whether to be a mercenary for Athens or the Delian League and get ready for a role-playing adventure that will no doubt look epic! Are you down for Assassin's Creed Odyssey?
Call of Duty Black Ops 4 – October 12
The Call of Duty series continues to bring in the fans and be among the best selling videogames year in and year out. Treyarch are behind the reigns this time around, and the traditional campaign mode has been ditched for Call of Duty Black Ops 4.
Alongside typical fast-paced shooter gameplay, fans can look forward to the new Blackout Battle Royale mode, which will feature the largest ever map in the series. The inclusion of some brand-new Black Ops 4 specialists should also provide something fresh for fans to get their teeth into.
https://youtu.be/ooyjaVdt-jA
Battlefield V – October 19
Despite Battlefield V pre-orders currently not going to plan, the series still has a huge fan-base. EA DICE is upping the ante in its latest first-person shooter.
Realism has been scaled up and new multiplayer modes, including Battlefield 5 Battle Royale and an intriguing campaign mode called Tides of War seek to make it stand out against its Call of Duty competitor.
Red Dead Redemption 2 – October 26
Rockstar's wild west romp plans to redefine gaming. With the incredible success of GTA Online and previous games in the Grand Theft Auto series, everything that Rockstar touches turns to gold.
We're expecting not only the most realistic-looking wild west adventure to have graced consoles, but gameplay that matches. Rockstar claims to have something special lined-up for multiplayer cowboys and fans can't wait to find out what it is!
Rest assured, Red Dead Redemption 2 will be one if not the best-selling game of 2018.
What a way to end October! So, which out these PS4 upcoming games will you be buying?