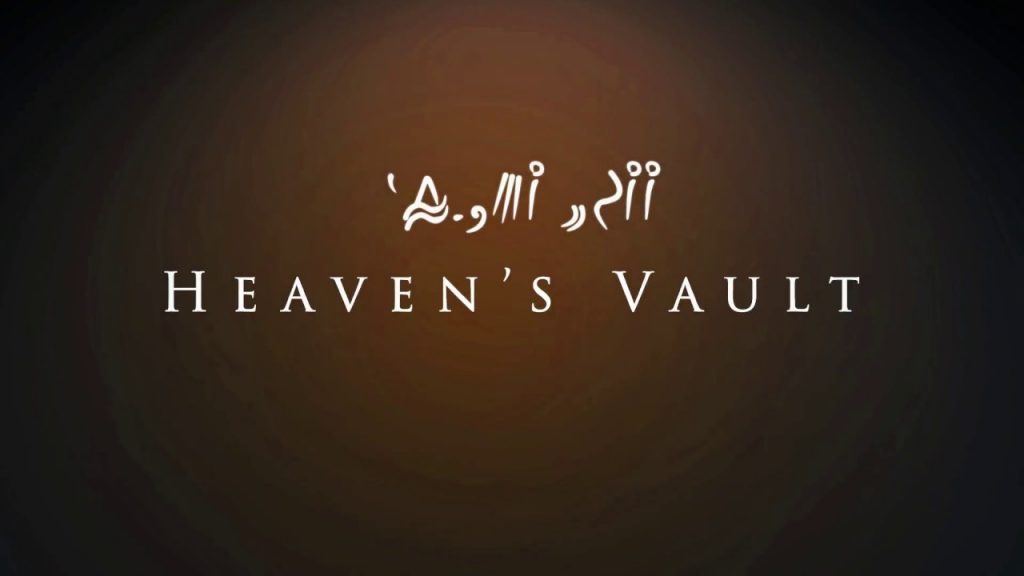 Inkle Studios (the talented group of folks behind superb PC and mobile hit 80 Days), have released a new story focused trailer for their debut PS4 title, the fantastic looking Heaven's Vault.
Heaven's Vault still looks stunning in latest trailer
As Aliya Elasra, a space archaeologist who has set out into a mysterious region of space known only as The Nebula, players are tasked with tracking down a missing academic as Aliya encounters alien cultures, deciphers new languages and the solves the mystery of her colleague's disappearance.
Accompanied by her trusty robotic sidekick Six, Aliya must explore ancient ruins, forgotten burial sites and many more ornately realized locations as she solves puzzles which result in her getting ever closer to the titular Heaven's Vault.
A visually arresting marriage of hard-drawn art and technical computer animation techniques that combines some truly ingenious puzzles, Heaven's Vault already looks like one of the most interesting games of the year.
You can catch the Heaven's Vault story trailer below and see for yourself.
Published and developed by Inkle Studios, Heaven's Vault will arrive on PS4 sometime later this year.