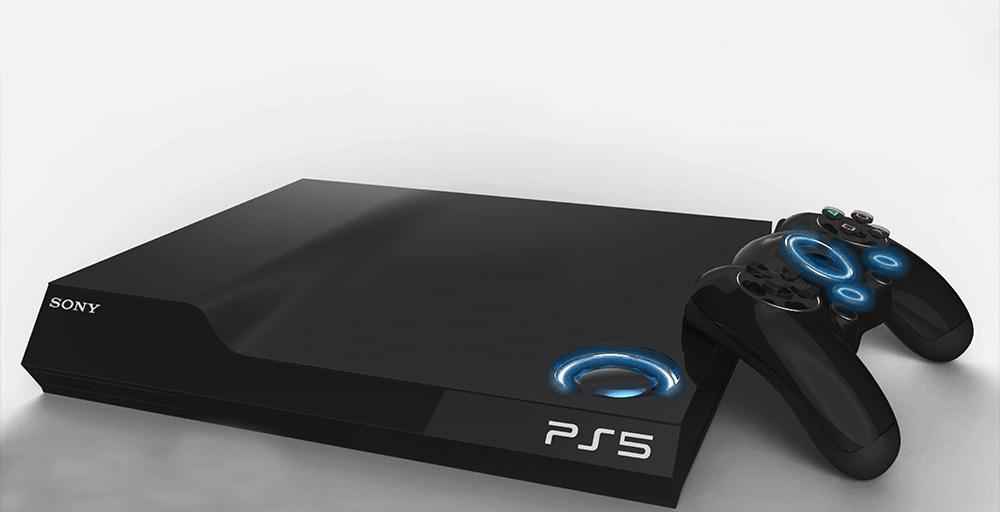 Following on from the PS5 specifications leak, which haven't been officially confirmed, we've been contacted with some new information. The anonymous source sent us a document which they claim is from a source within Sony.
We understand the same document has been sent out to multiple gaming sites. It screams fake, but we figured that we'd show you so you can make your own minds up.
The PS5 document is a PDF file called 'Project Epsilon Preliminary Overview'. It states that Sony's next-generation console will be powered by AMD, which ties in with unconfirmed information from SemiAccurate.
Is This PS5 Leak Legit?
Other information about PS5 includes:
100% backwards compatible with PS4 games
Fully compatible with PS VR and PlayStation Move offering a improved VR experience
CPU: AMD Zen 8 cores - single-chip custom processor
GPU: 14.20 TFLOPS, AMD Navi-based graphics engine
Memory: 32GB GDDR6 technology
Storage - 1TB SSD
The latest PS5 document is full of grammar errors, which is a huge red flag. It uses a similar template to the PS4 Neo (PS4 Pro) leak in 2016, with was proven to be accurate, but appears far less professional.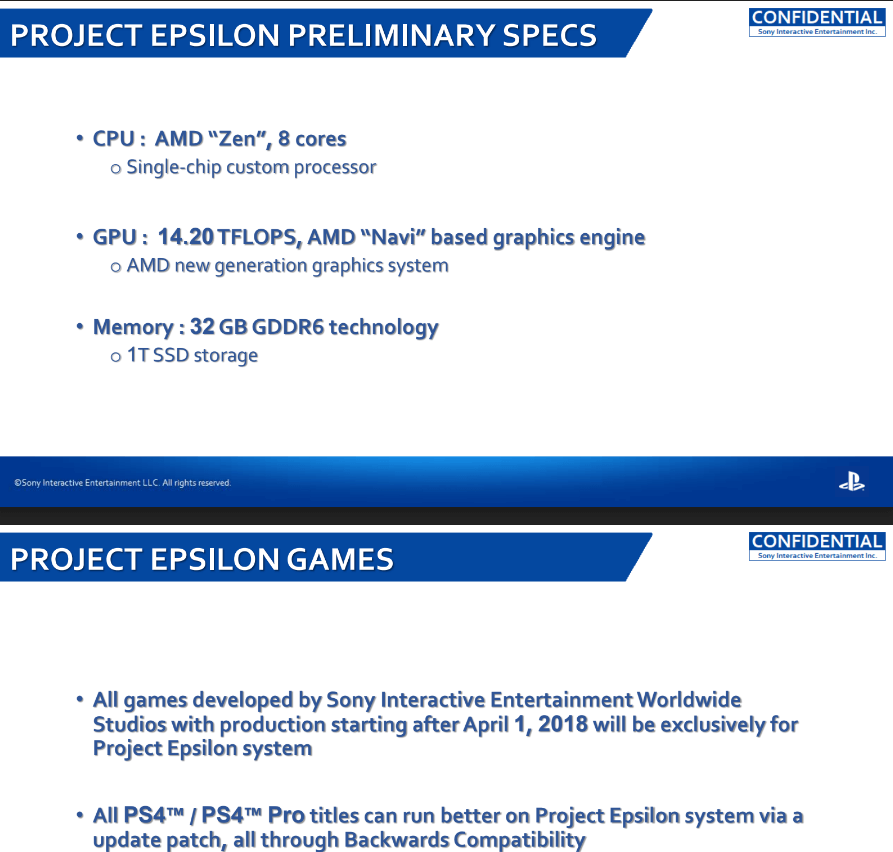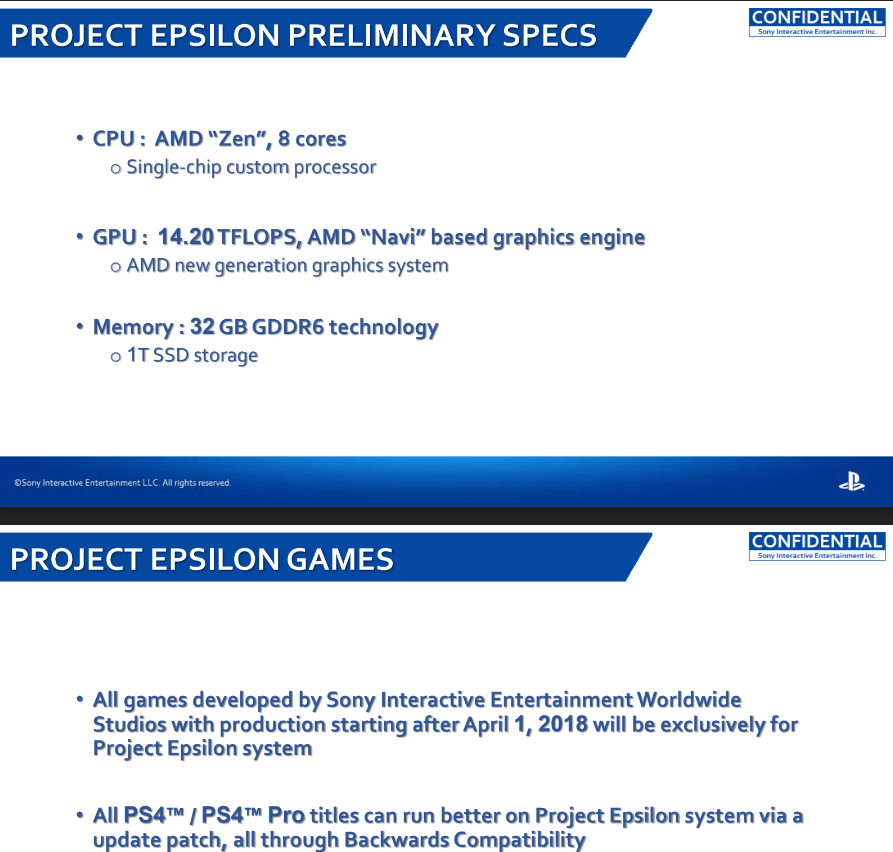 PS5 Leak Makes Staggering Claims
It claims that all games developed by Sony Interactive Worldwide Studios with production starting after April 1, 2018 will be exclusively for the Project Episilon system.
Other information on the alleged PS5 internal document includes:
All PS4 and PS4 Pro titles will have an update patch to run better on PS5
Stably rotating games at 60 frames per second
This is where it really starts to fall apart. Every PS4 game to get a software patch so it runs better on PS5? Nah. And 60FPS when some PS4 games don't even run well at 30FPS? Throw 4K into the equation and it seems very unlikely.
It seems that this alleged internal PS5 document for 'Project Epsilon' is simply information taken from the recent PS5 specifications leak, with a few decent guesses and a few silly ones. With rumors that Sony's new console will be released over the next couple of years, there's plenty of speculation doing the rounds, and it's not unusual to see fake documents.
One such rumor is that the PS5 will play PS4 games. This seems very plausible, though Sony didn't implement such a feature to play PS3 games on PS4. Earlier this year, a marketing company representing Sony sent out a PS5 survey. In the email from PlayStation Voice, it appears that Sony were trying to work out user's expectations for the new console.
As of now, Sony hasn't officially announced PS5, though it's rumored that PS5 dev kits are already in the hands of developers. With another rumor suggesting that CD Projekt Red may be creating its upcoming Cyberpunk 2077 game for both PS4 and PS5, Sony's console may land far sooner than we think.