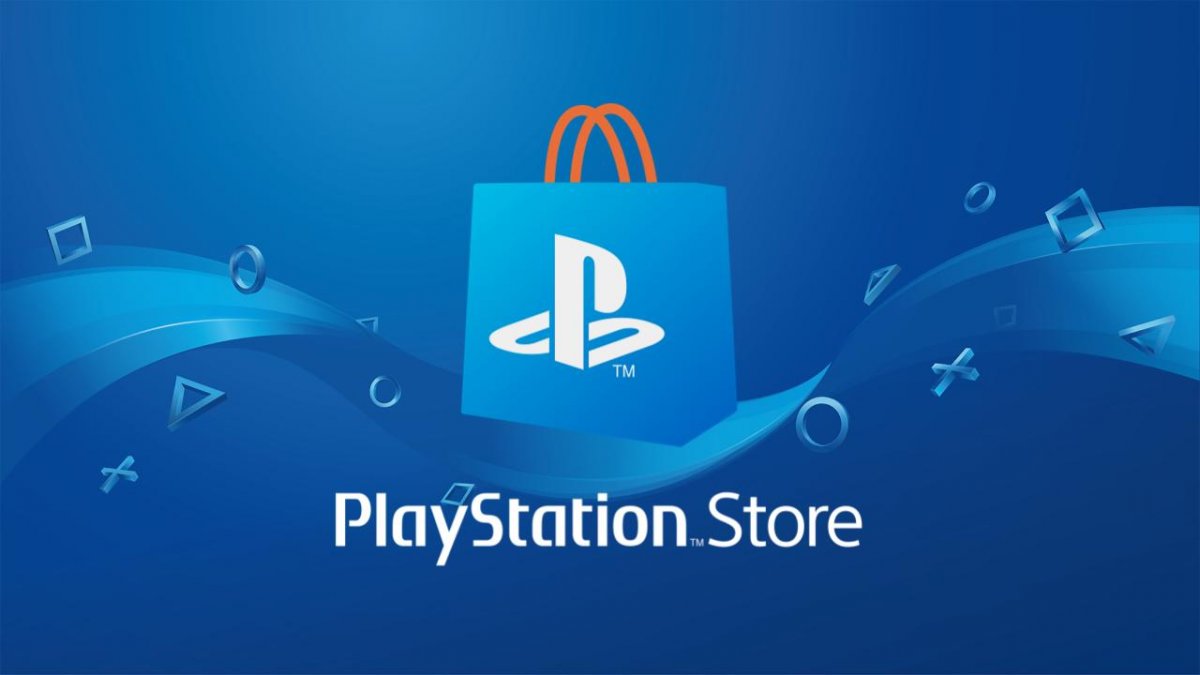 PS5 & PS4 New Releases – Another week, another set of releases coming to PS5 and PS4, and since its the end of the month some of these are the most highly anticipated releases for July as we head into August. Check here if you missed last week's releases, and want to see what you can go grab right now.
PS5 & PS4 New Releases – New PS5 & PS4 Games Releasing This Week (July 26-August 1)
Tribes Of Midgard – July 27, 2021 (PS5, PS4)
In Tribes of Midgard players can play solo or co-op with a team of up to 10 players to resist the oncoming invasion of giants during Ragnarök. Set in worlds full of dark creatures, hidden gods, and abundant materials to be uncovered, players begin the game as a Viking living in a village that houses the Seed of Yggdrasil, which is the last bastion that protects the gods from the other realms.
Yonder: The Cloud Catcher Chronicles – Enhanced Edition – July 27, 2021 (PS5)
Unwind and enjoy the slow life in Yonder: The Cloud Catcher Chronicles, a relaxing open-world adventure game. Yonder is set in the world of Gemea. A natural island paradise with eight distinct environments ranging from tropical beaches to snow-capped summits. But Gemea is not as perfect as it seems. The mysterious Murk has taken hold of the land! As the hero of Gemea, you can seek out the hidden and whimsical creatures known as Sprites. Use their power to clear the Murk and restore nature's beauty. As you explore Gemea, you can barter with friendly locals, discover unique materials to craft with, befriend the adorable wildlife and even create your own working farm. Yonder offers a world to lose yourself in; a world filled with the wonder of discovery and the spirit of adventure.
Blightbound – July 27, 2021 (PS4)
The world lies in peril. Decades ago, a band of legendary warriors slayed the dreaded Shadow Titan after a long and ferocious struggle, but their celebration was short-lived. The Shadow Titan's true intentions revealed themselves when from his broken husk flowed the Blight; a corrupting fog that alters any living creature exposed to its evil. Blightbound is a multiplayer dungeon crawler that tasks three heroes to venture down from their mountain refuge to face the abominations of the Blight – a mysterious and corrupting fog that enshrouds the land.
NEO: The World Ends With You – July 27, 2021 (PS4)
"Only the possibility of you can change our fate". A long-awaited new story in The World Ends with You series has arrived. Rindo comes to the grim realization that his life is on the line when he is forced to compete in the so-called "Reapers' Game." There's no telling how this tale will unfold—but it's up to you to find out! Put your psychic prowess to the test as you duke it out on the stylishly animated streets of Shibuya.
Night Book – July 27, 2021 (PS5, PS4)
Night Book is an interactive occult thriller about an online interpreter who is tricked into reading an ancient book that summons a demon into her home. Loralyn works the night shift remotely from her home, live interpreting video calls from English to French and back again. Currently pregnant, with a husband working far away and caring for her mentally ill father, she is desperately trying to keep her family together and safe – but who is she prepared to sacrifice to survive? The fiancé, the baby, her father or herself?
Samurai Warriors 5 – July 27, 2021 (PS4)
Experience exhilarating action set in a dramatic historical setting in Samurai warriors 5. As the latest numbered entry in the Samurai warriors franchise, the story, characters, and visuals have been re-imagined to set the stage for a thrilling new series. The story takes place after the ōnin war during the Golden age of the Sengoku period, and features a story that centers on the lives of two of the most representative military commanders of this era: nobunaga oda and mitsuhide akechi.
Winds & Leaves – July 27, 2021 (PS4, PSVR)
Learn to read the signs of the various climates, awaken old landmarks, and grow your own forests in this PlayStation VR flora builder. Stranded in a barren landscape, you are the only being capable of mastering the ancient art of growing vegetation. Journey across the Steppe to discover landmarks left behind from a previous time. Uncover their secrets in order to unlock new equipment and gather ancient dormant seed varieties. Find the perfect conditions to plant them in and you'll witness magnificent trees grow to maturity and transform the landscape.
The Great Ace Attorney Chronicles – July 27, 2021 (PS4)
With all the fun and drama of the Ace Attorney series set against the backdrop of Victorian-era Britain and Japan, there's sure to be no "Objection!" to the adventures of Ryunosuke Naruhodo as he turns the courtroom upside down. Featuring an intriguing overarching mystery spanning across two games, it promises to be the most engrossing story in the series yet.
Synth Riders – July 27, 2021 (PS4, PSVR)
Synth Riders is your freestyle dancing VR rhythm alternative. Lose yourself in the incredible music, ride the rails, meet friends in the multiplayer, and become a part of the VR rhythm revolution!
The Forgotten City – July 28, 2021 (PS5, PS4)
The Forgotten City is a mystery adventure game of exploration and deduction. Travel 2,000 years into the past and relive the final days of a cursed Roman city, where if one person sins, everyone dies. Combat is an option, but violence will only get you so far. Only by questioning an intertwined community of colourful characters, cleverly exploiting the time loop, and making difficult moral choices can you hope to solve this epic mystery. Here, your decisions matter. The fate of the city is in your hands.
Trigger Witch – July 28, 2021 (PS4)
Magic and firearms make a deadly combo. Recalling the visual style and intuitive gameplay of 16-bit action-adventure classics, Trigger Witch puts an ultra-violent spin on cute and colorful pixel art. With a compelling and original narrative, puzzling environments to explore, a dynamic soundtrack, twin-stick shooter mechanics and a vast array of enemies to blast into smithereens, this is a tale that will grip you from start to bloody finish.
Blaster Master Zero III – July 29, 2021 (PS4)
Series protagonist Jason travels to where the series all began, the planet Sophia, in order to save series heroine Eve in this final installment of the story! The team is working hard in order to bring the game to you on July 29, 2021, and we hope you enjoy the climax of this intergalactic story!
Eldest Souls – July 29, 2021 (PS5, PS4)
Eldest Souls is a challenging, pixel-art boss-rush game. The Old Gods have long been imprisoned. Humanity has prospered. Great Kingdoms have arisen from the now forsaken temples of worship. But no longer… In their final act of vengeance, the Old Gods have unleashed a great Desolation upon the world. Farmlands have turned to deserts, rivers to dust. The Great Crusade sent to slay the imprisoned Gods once and for all, has all but perished, and the human Kingdoms are in disarray. A lone Crusader approaches the Citadel, ancient prison of the Gods. His objective is simple: slay them all.
Skydrift Infinity – July 29, 2021 (PS4)
Skydrift Infinity is an action-packed arcade game focusing on the experience of flying alone, and with others, in a light, quick, fast-paced style. During the various game modes you can partake in deathmatches and armed races as well as other armed competitions, using modern airplanes, which are tuned to the max, with extreme weapons. Your goal is simple: if you can't overtake them, shoot them down!
FUGA: Melodies Of Steel – July 29, 2021 (PS5, PS4)
Fuga: Melodies of Steel is a Dramatic Simulation RPG that depicts hope amidst despair. The Bellman Great Tank of the Lanis Empire — A weapon of mysterious ancient origins. Children who survived after their village was attacked by an army, now operate this giant tank to rescue their captured family. An atmosphere where shadows and light intersect Through the children's journey, experience the horror and cruel reality of war. On the other hand, the bright and lively atmosphere unique to the "Little Tale Bronx" series is firmly drawn!
Omno – July 29, 2021 (PS4)
A single-player journey of discovery through an ancient world of wonders, created by solo developer Jonas Manke.
Paint The Town Red – July 29, 2021 (PS5)
Paint the Town Red is a chaotic first person melee combat game set in different locations and time periods. The voxel-based enemies can be punched, bashed, kicked, stabbed and sliced completely dynamically using almost anything that isn't nailed down.
Those are your releases for the upcoming week! What will you be picking up? Let us know in the comments below.