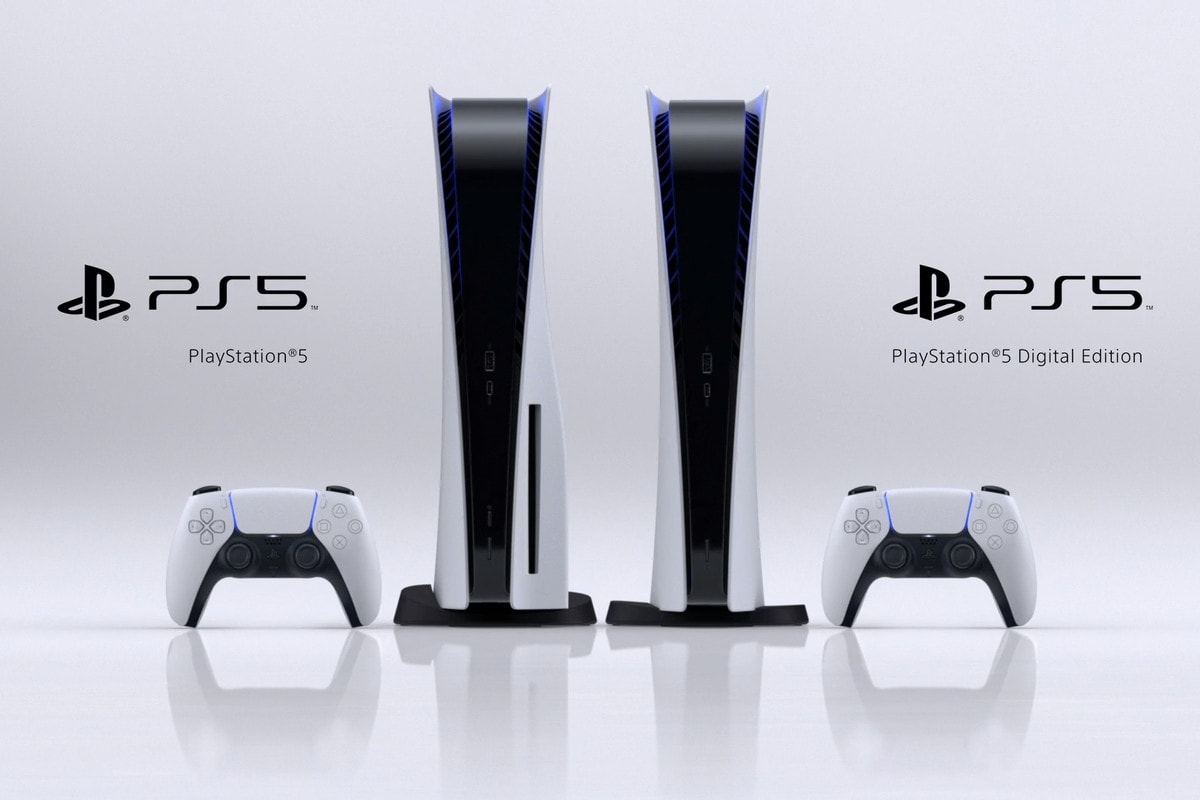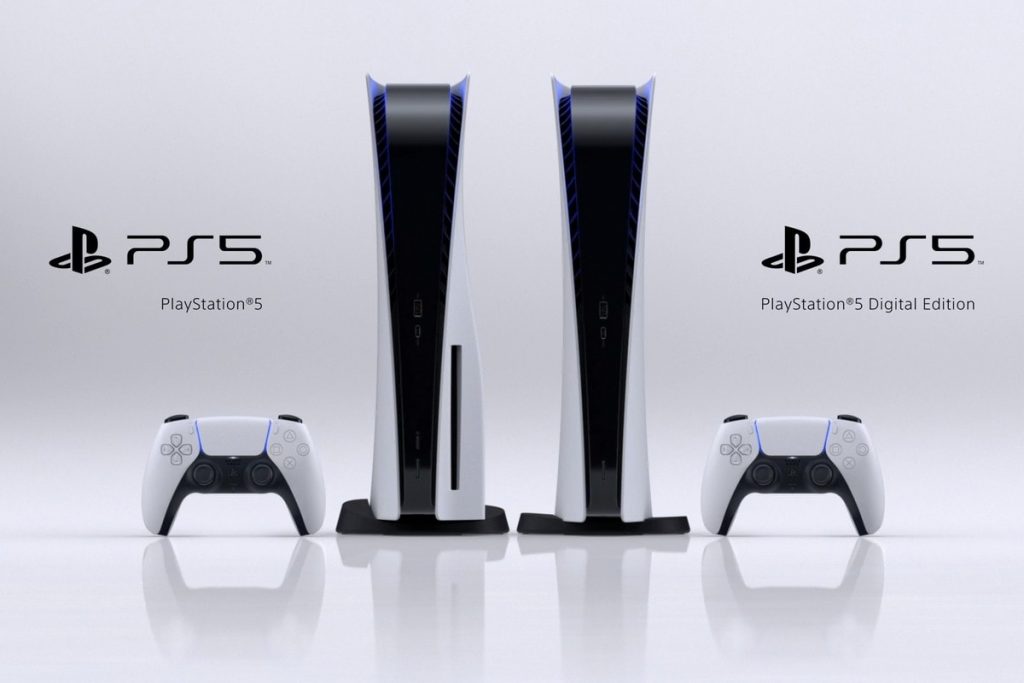 PS5 Standard Vs PS5 Digital – Which Console Is Better For You? The wait is over, and we now know the price and when we'll be able to take home our very own PlayStation 5. Before you rush out to mark your name down for one now, you've got a rather important decision to make. Which version of the PS5 do I get? It's a bigger question than you might initially think, and one that will determine how you continue to integrate gaming into your life. If your mind has been made up for some time and you've been lucky enough to snag a pre-order, then kudos! For all those still undecided, let's take a look at what would be the right PlayStation 5 for you.
PS5 Standard Vs PS5 Digital – What's the Difference?
---
It's worth going through what the exact differences are between the consoles first, before discussing what these differences will mean for you. The good thing is, there's only really a couple. The standard edition PS5 will have an Ultra-HD Blu Ray Drive, and the digital edition PS5 will not. This adds to the only other difference in that the standard edition PS5 will weigh slightly more that the digital edition, with the standard coming in at around 9.9lbs and the digital edition weighing in at 8.6lbs.
Related Content – Does The PS5 And PS5 Digital Edition Come With A Stand?
Everything from a physical perspective is the same. The only other major difference, of course, is the price. The standard edition stands at $499USD while the digital edition stands at $399USD. This doesn't mean that anyone on a budget needs to get the digital edition, but it's worth noting that the gap in pricing means the digital edition is a huge value for the cost.
PS5 Standard Vs PS5 Digital – Why Buy The Standard Edition?
---
I'll list the main reasons first, then go into what they actually mean and what value they bring:
Access to more of your PS4 library
Ability to take advantage of used games
Ability to watch 4K blu rays
Adding to the collection
Possibly using less storage space per game
Access to more of your PS4 library means clearly that if you've already accumulated a collection of PS4 physical games, you should have no problem being able to pop in any of those discs and jumping right into your favourite games from this generation, with some nice improvements. Sony has gone on record saying that 99% of PS4 games will work on the PS5, so if you're looking for that backwards compatibility, this is where you'll find it in the most traditional sense. It's unlikely that any service will be able to cover every one of the physical games that you may own, especially if you've been buying physical games since the beginning of the PS4 generation.
Ability to take advantage of used games is again, what it sounds like it is. As it stands, there is no way to purchase a 'used' digital game. Having the ability to use physical media gives you the option to head into your local game store and see what someone else has traded in. Buying a used game is the same as buying the game brand new in terms of quality, it just means you get a discount for not getting the privilege to take off the plastic yourself. You can also just borrow a game from a generous friend who's able to lend it.
Ability to watch 4K blu rays is actually a new feature for PlayStation consoles. The PS4 Pro is in fact, not a 4K blu ray player in the sense that you can pop in a copy of your favourite film in recent years and enjoy the full experience of seeing it in stunning 4K on your tv. It has remained to be a feature only on the Xbox One X. Now with the PS5 however, anyone still purchasing 4K blu ray movies can rest easy knowing their nice new console can be a true full entertainment system for their home.
Adding to the collection is really only important for those who like collecting in the first place. Not all gamers are collectors necessarily, but having a collection is a huge part of gaming culture, and anyone who is inclined to even start a collection will want to go with the standard console strictly for that reason.
Possibly using less storage space per game means that we know the PS5 will come with a lightning fast SSD with 825GB of storage. What we're seeing in games today is an inflation of game file size, resulting in games like Call of Duty: Warzone taking up massive chunks of our storage. It's been said that going into next-gen we'll see file sizes go down, thanks to the advantages of the SSD but having the game also on the disc will further improve your ability to keep multiple games ready to play on your console.
Related Content – PS5 Confirmed Specs – CPU, GPU, SSD, Storage, 8K & More
PS5 Standard Vs PS5 Digital – Why Buy the Digital Edition?
---
Same drill, different list:
Ease of use and cleanliness
Digital Sales
Digital Consoles Are More Future Proof
Price Cut
Smaller Chances for Failure
Ease of use and cleanliness is one that should be rather obvious. You can turn on your PS5 from your couch, and never have to get up again. That is just straight ease of use, no matter how you slice it. All your games, all your services, all available for you in one place. The symmetry of the digital edition is the clear better shape and overall look for the PS5 as well, only adding to its value as a worthy display piece in any home.
Digital sales are a huge bonus for anyone looking to go all digital. They are more regular and prevalent than physical sales, and can offer discounts that physical sales almost never attain. I can almost guarantee you won't see a physical game go on sale for $2.99 in stores, unless you're looking in a shady bargain bin in a back alley somewhere. Being beholden to the PSN store is not at all a bad deal when you are more often than not getting the better prices for those games.
Digital consoles are more future proof because like it or not, one day we won't have a consoles that come with a disc drive. Having an all digital library now is in fact forward thinking and good preparation for when the time comes to move past physical media as an industry standard. As long as the games are compatible with future console generations, you'll have them all accessible through your PSN account, ready to download whenever you want.
The price cut is not something that can just be tossed to the side. That is a big advantage for the digital edition, and when paired with the aforementioned digital sales, it makes the digital edition console the clear value winner. Especially during a time when it is more difficult to shell out a huge chunk of change all at once. It's everything the PS5 has to offer, just cheaper.
Smaller chances for failure is a simple notion of parts. The lack of a disc drive means one less component in your console that has a chance of failing. Simple as that. Plus, not having a big gap in your shiny new console for young ones to figure out what can fit inside will help alleviate the chances of having any embarrassing and disappointing calls to customer service or a repair shop.
Related Content – PS5 SSD Vs Xbox Series X SSD – Which Is Better?
PS5 Standard Edition – Pros & Cons
---
Here's a quick summary of the pros and cons for each console:
Pros:
Access to more PS4 games
Able to buy used games/share with friends
4K blu ray movie player
Can continue a collection or start one
Cons:
More expensive in every way
Disc drive invites more chances for the PS5 to be damaged
Physical games most likely won't carry over to the next-gen after this
PS5 Digital Edition – Pros & Cons
---
Pros:
Ease of use and cleanliness
Future proof
Less expensive hardware
Smaller chances for failure
Cons:
Games can't be shared between friends/used
Not a 4K blu ray player
Games may take more up more storage space
I do want to point out that in regards to storage space, that really is just speculation as we don't yet know how big game file sizes will actually end up being. They could very well shrink to where it's a moot point that having the game physically will mean not having to delete something every time you buy a new game. It's also worth noting that yes, while digital options will still be available to you on the standard edition, having the disc drive and then not using it is rather count-intuitive when you could really just save the money and put it towards something else, like a new game or extra controller.
I've also left out discussing what additional storage may cost for PS5 users since we have yet see anything in regards what those may cost and with game file size still up in the air it didn't feel pertinent to include it when considering to buy a PS5 now.
In any case, what console you buy is of course up to you and will depend on what you value in how you like to play games in the first place. For myself, I'm looking to grab a standard edition PS5, more so because I'm a big collector than anything else.
Which one will you grab? Let us know in the comments or on twitter @PSUdotcom.