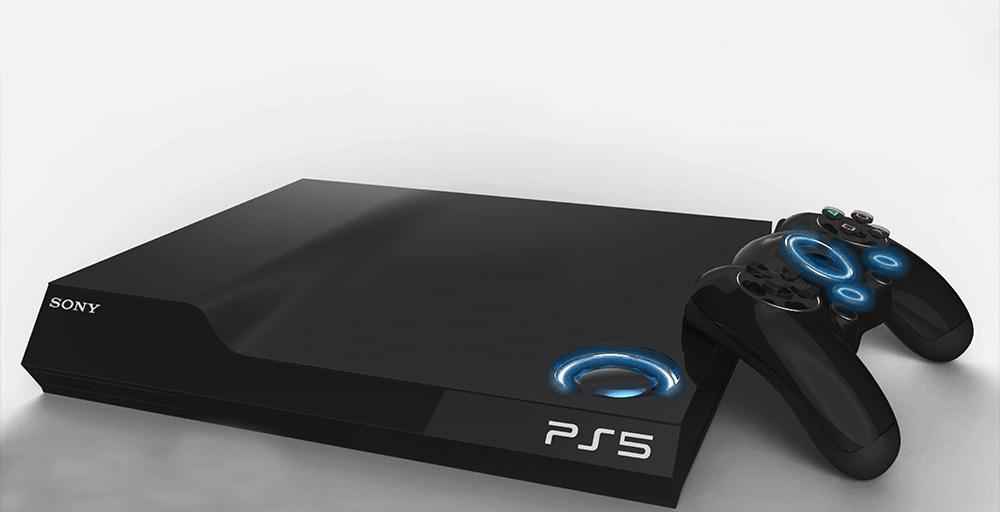 A few weeks ago, we reported that PlayStation were fishing for opinions on their upcoming console, the PlayStation 5. A group called PlayStation Voice were apparently sending out emails surveying members of its closed community. At the time, we weren't convinced about the legitimacy of the mail, and couldn't find enough information about PlayStation Voice and their connection to PlayStation.
PSN ID Change Still A Possibility In Future Update
However, over the past few days new information has come to light. The same company has now sent out an email asking certain players about the PSN Name Change feature, which has been highly requested by users. PushSquare got hold of the email, which reads:
PlayStation have been exploring the possibility of adding a feature to PSN that lets users change their ID. Before any of this though, they want to understand if gamers are interested in this feature or not.
They then remind those who got sent the email that they shouldn't share this information. As we've seen with Ryan Seymour, a member of PlayStation Voice who leaked the original PS5 email online, you get immediately shunned and booted out this secretive community for leaking stuff.
So, we've dug a bit deeper to find out who the mysterious company are behind these emails.
PlayStation Voice is a real community selected by a consumer insight agency called Join the Dots. Its aim is to get closer to consumers by creating online communities on behalf of multiple big brands. They then gather information from these communities and present it back to their clients. In this case, PlayStation Voice has been gathering data for PlayStation. How you become part of this community, and how its members were chosen is unknown.
So, PlayStation Voice is real. Its community need to sign non-disclosure agreements (NDAs) stating that they won't reveal what is talked about within this closed community. It also now tells us two things for sure:
Sony is really interested in hearing users expectations for the PS5.
PlayStation is definitely still considering the PSN ID Change feature, which isn't part of the new PS4 update 5.50.
So, that means that the email we were shown a few weeks ago, which we doubted, was real.
PS5 Release Date Could Be In The Next Two Years
To be fair, the email about PS5 didn't really reveal anything spectacular. They were simply asking the community what they think the PlayStation 5 should look like and what specs it would have. It sounds like a bit of fun, but PlayStation Voice gather information for PlayStation, so it's likely that any information would be passed on to those working on the new console.
Here's the email that was sent out: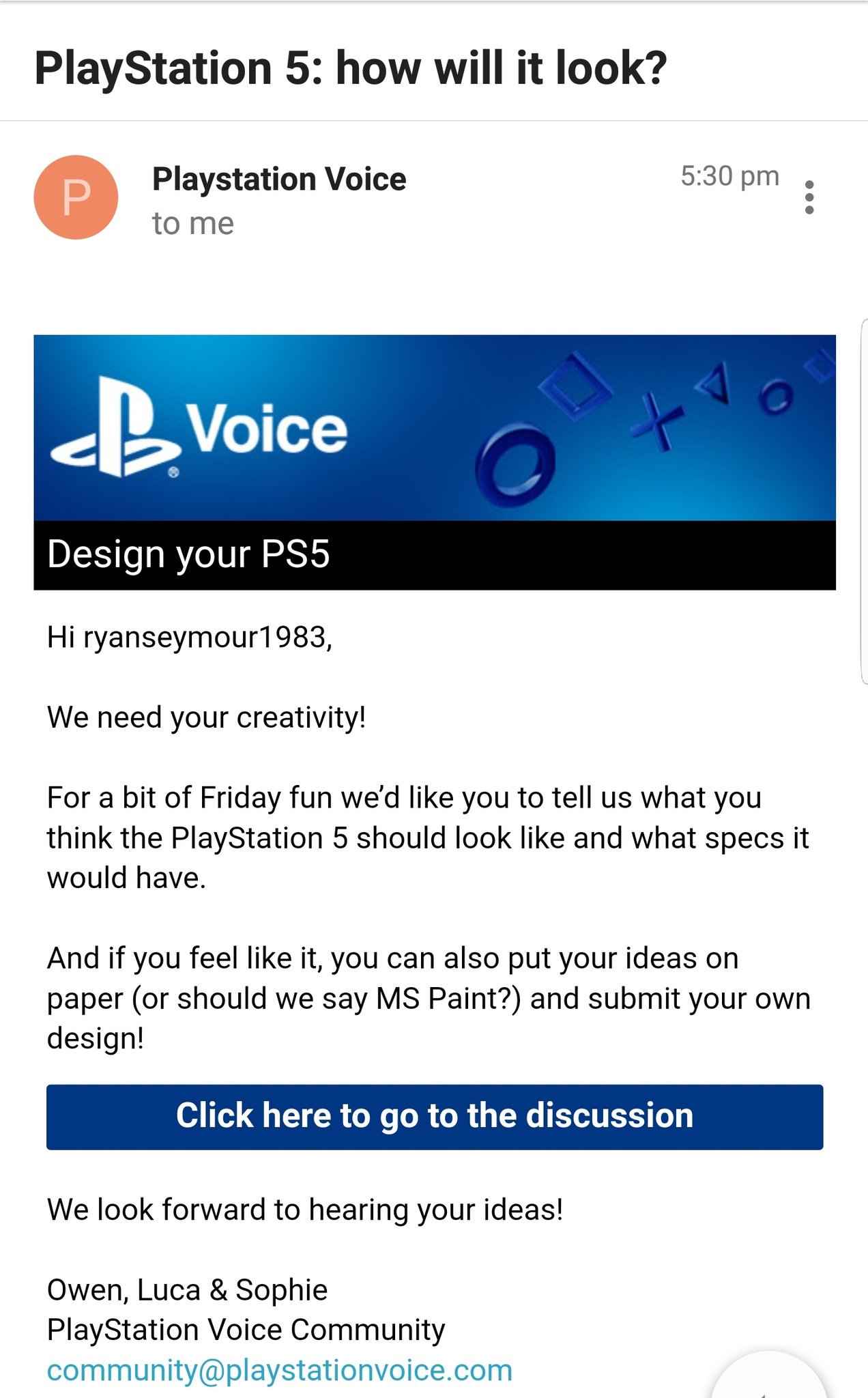 Little is currently known about PS5. Analysts and commentators have predicted a release date between 2019 and 2020. In a recent PS4 Pro and Xbox One X comparison video from Digital Foundry, Director Richard Leadbetter made a prediction that the Sony will once again partner with AMD with the processor taking advantage of the next-gen 7 nanometer (nm) process. This means that the PS5 could be 20% faster than the PS4 and use 40% less power.