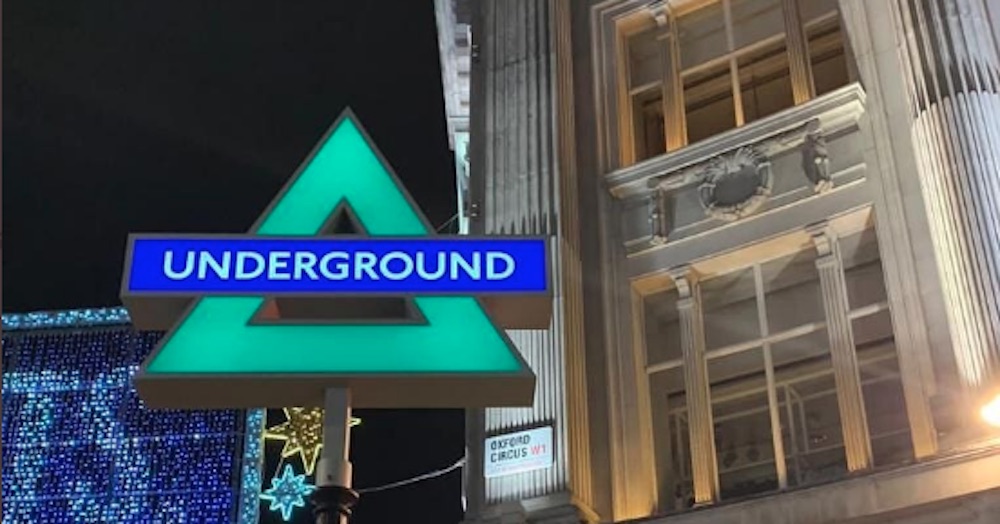 Update 18/11 16:07 – Sony has also decorated a number of tube stations with art from upcoming or currently released first-party PS5 games, you can see all of them below:
Original Story – It's almost here, folks! The PS5 launches in the UK tomorrow, November 19, and to celebrate Sony has unleashed some pretty cool marketing by putting the PlayStation face buttons on sign posts for the London Underground.
There's even one placed right outside the Microsoft Store – cheeky buggers!
Related Content: Sony PlayStation 5 – The Full Hardware Review
PS5 Marketing Hits London Underground Signs
Check them out below.
That's not all, either!
Mile End station pays homage to Marvel's Spider-Man: Miles Morales by becoming Miles End
Lancaster Gate becomes Ratchet and Clankaster Gate
Seven Sisters has been renamed Gran Turismo 7 Sisters
and West Ham station has become Horizon Forbidden West Ham
PlayStation UK's vice president, Warwick Light, commented:
The launch of the PlayStation 5 marks another defining moment in the history of the brand. We wanted to make the UK launch an unmissable event and celebrate it in a playful way with our fans by bringing together a British icon, the London Underground sign, with the iconic PlayStation shapes. Similarly, we're thrilled to be able to bring some of our most loved franchises to stations across London and truly celebrate the latest additions to these fan favourites.
The PS5 was released in the US and Japan last Thursday, and will retail for £449/£359 in the UK for the Digital-Only Edition and Standard Edition, respectively. If you weren't able to preorder in time, remember that Amazon UK will have fresh stock on launch day, so get in quick!
Sony's next-generation console features a number of features tailored for delivering an improved gaming experience over PS4, including an ultra-fast SSD and powerful GPU & CPU capable of rendering huge worlds and near-instant load times.
[Source – Tony Clark on Twitter]