Sony PlayStation 5 – The Full Review 2021. After pushing past months and even years worth of rumor, speculation and Sony's own agonizing drip-feeding of details regarding its next-generation PlayStation console, PS5 is finally here. A soaring and attractive hybrid of cutting edge technology and out of the box design methodologies, the PlayStation 5 is Sony's boldest hardware gambit to date and we're absolutely thrilled with what the platform holder has wrought here. Trust me, the wait has been worth it and then some.
Sony PlayStation 5 – The Full Hardware Review 2021
---
PlayStation 5 Review 2021 – Table of Contents:
EDITOR'S NOTE: It's important to remember that at the time of writing the PS5 console used for the purposes of this review is essentially incomplete as it operates off of a pre-day one version of the PS5 firmware. Furthermore, many of the back end PlayStation Network functions, such as PlayStation Plus, PlayStation Now, media functionality, Apps, the PlayStation Store and the new PS5 Game Help functionality simply aren't functioning either right now. Furthermore, PSVR support wasn't able to be verified at the time of writing as the free adaptor needed to make the PSVR headset work with Sony's console is not yet available, so it's worth factoring that in too.
You can also consult our PS5 complete guide which contains all PlayStation 5 specifications that you need to know.
The Hardware
---
First impressions are everything and on initial glance, Sony's latest and decidedly hefty chunk of plastic encased gaming silicon is something of a whopper. Easily the largest PlayStation console ever made, it's fair to say that the PS5 will likely visually dominate the pre-existing tech in your living room. Thanks to its towering dimensions of 390mm x 104mm x 260mm, it's certainly fair to say that the console requires a decent chunk of space – whether you're using it in either vertical or horizontal orientation.
Speaking of which, when it comes to the orientation of the console, it's fair to say that the PS5 looks much better positioned vertically rather than horizontally; thanks in no small part to its eye-openingly unconventional design. While the free stand which comes with the console is simple enough to attach onto the chassis in either position, the fact that it must be unscrewed from the vertical position if you want to switch it to lay horizontally, means that switching the orientation of the PS5 can be a little bit more of a fiddle than perhaps it needs to be.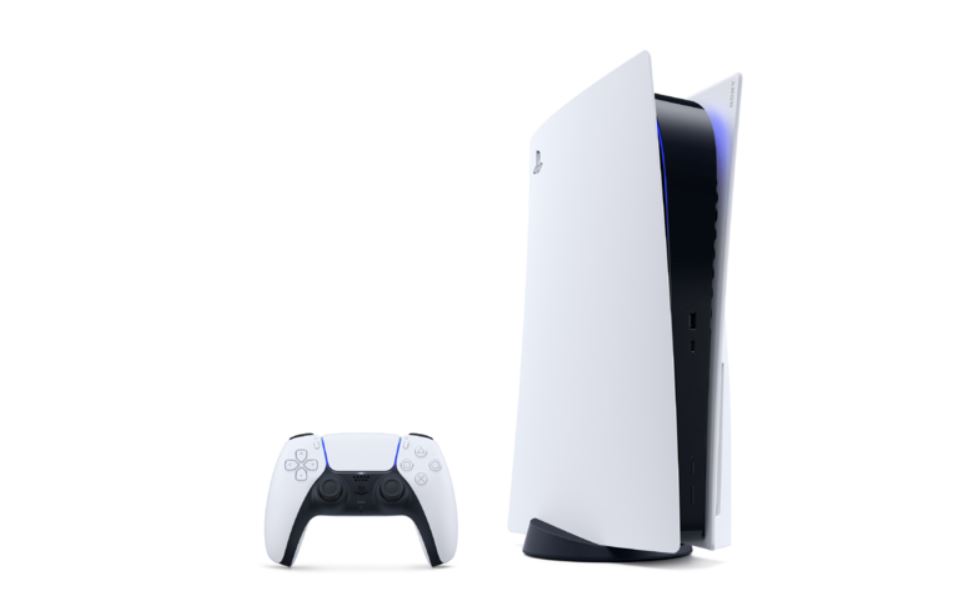 I'm a massive fan of how appealing the aesthetics of Sony's new console are too. With its towering profile and asymmetrical design which gives the impression that the console is sucking itself in at the bottom before breathing out at the top, the PlayStation 5 represents the sort of bold and frankly eccentric design that I would expect to see from a next-generation console. From its outward design, to small touches such as the triangle, square, x and circle iconography being embossed along the rim of the inner part of the white plastic chassis, the PS5 is an highly arresting amalgam of design and engineering.
Related Content – Marvel's Spider-Man: Miles Morales Review (PS5)
Indeed, when compared to Microsoft's Xbox Series X and Xbox Series S consoles, which look like a cheap, supermarket middle-aisle Bluetooth speaker and a particularly aggressive box of Kleenex respectively, Sony's console makes a massive statement simply on account of its eye-openingly imaginative form factor. Sure, the PS5 is a sizable beast and might prove challenging to position in your living room as you need (sorry, IKEA's Kallax boxes are no help here), but it's also unapologetically unique looking and that's exactly what I want from a next-generation console, rather than just yet another angular and unimaginative looking set top box.
Oh and it's *so good* to have eject and power off buttons that actually have a profile and noticeably stick out from the console. Thankfully Sony have learned a lesson there.
The Cooling System, Fan Operation & Noise Levels
---
A constant complaint since the launch of the PlayStation 4 back in November 2013, PlayStation gamers have been somewhat plagued by noisy PS4 consoles across the PS4 original, PS4 Slim and PS4 Pro variants.
Coming from a PS4 Pro which would routinely sound like a jet-engine as soon as anything remotely taxing was being displayed or processed (thanks in no small part to the degradation of thermal paste which helped to exacerbate the issue in that console's later years), I can happily proclaim that the PS5 is both whisper quiet and wonderfully cool. For the most part.
When the PS5 is running digital content or just sitting idle, it's entirely possible to forget that the console is even there. For folks who own the physical console however, the PS5 does make a bit of a fuss when it's installing games directly from disc – though it's still a little quieter than when installing games from disc on either the PS4 or PS4 Pro.
Related Content – Guide: PS5 Digital Console Vs PS5 Disc Console – What's The Difference?
When the PS5 is running either a DVD, Blu-Ray or UHD Blu-Ray movie, the console does produce something of an audible thrum, but the sound is largely drowned out by the audio from the film or TV show when it starts. Nonetheless, the fact that PS5 isn't hardly any quieter when accessing the optical drive than either the PS4 or PS4 Pro consoles, casts into doubt somewhat the effectiveness of the anti-vibration solution around the PS5's UHD drive.
Elsewhere, the PS5's expansive cooling, heatsink and fan solution also emphatically ensures that Sony's console is a sleek running machine that is cool to the touch. However, the heat that the PS5's cutting edge internals produce must go somewhere and while you can get something of a concentrated corridor of heat emanating from the rear of the console when it's being taxed to near its zenith, it's never hot enough to be uncomfortable or distracting.
Related Content – Astro's Playroom Review (PS5)
That said, while Sony's latest PlayStation certainly has the heating issue sorted, providing the PS5 with ample room top breathe on all sides is strongly recommended. This means that encasing the PS5 in a cupboard or display unit for a long period of time is a no-no.
The User Experience
---
Right off the bat there's a lot to like about the PS5 UI. Much more minimalist than the PlayStation 4 UI but still embracing many of the tenets that we all enjoy about Sony's current-gen console, the PS5 UI displays your most recently installed PS5 and PS4 games, in addition to installed apps and of course links to the PlayStation Now, PlayStation Plus and PlayStation Store services.
Hopping onto an icon for installed game reveals a bounty of information that PS4 users will already be familiar with such as official news, available add-ons and community streams.
A new feature for PlayStation 5 is of course the activities system (which we'll dive into shortly), but otherwise the PS5 UI seems quite content to streamline what has come before it. That design mentality extends to the settings menus too which are not only a stylistic match with its PS4 predecessor, but are also arranged in a similar fashion too, meaning that PS4 users will be able to find their way around the PS5 UI without much trouble.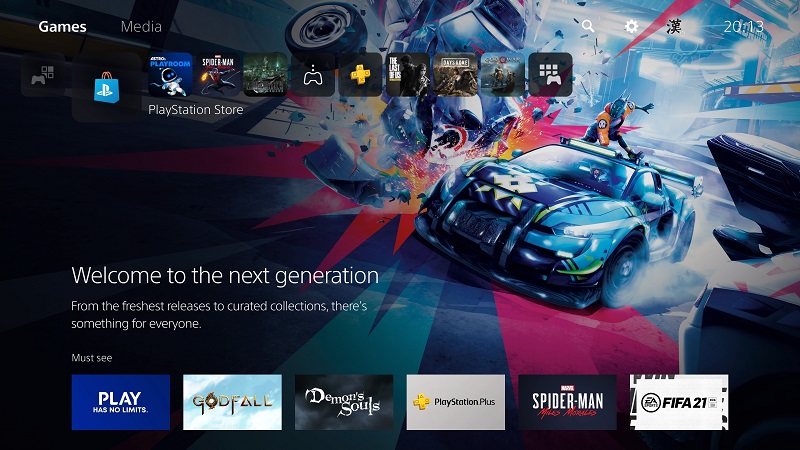 Whether that's checking to see if there is a new update available for a game that you'd like to play, or simply just checking what downloads or uploads you happen to have on the go, the PS5 UI is a thankfully breezy and warmly familiar experience to say the least.
It is however, not entirely perfect. One thing that really sticks out at this juncture is that there is seemingly no way to upload or download cloud saves to and from your console from the UI main screen. Previously accomplished by using the options button on the DualShock 4 controller when hooked up to the PS4 console, PS5 owners apparently now have to go deep into the settings menu and download (or upload) the cloud save from there in what is arguably a step back from what we're accustomed to.
Related Content – All Best PS5 Exclusives – A Complete List Of Stunning Exclusive Next Generation Games
Again, and I must stress that this review is being conducted on pre-retail hardware connecting to a PlayStation Network backend that is still being worked on, so chances are that this will be patched in good time (perhaps even for launch day). As it is, it's a touch disappointing that this feature is currently missing.
Accessibility Options
---
What isn't disappointing in the slightest however, is the absolute avalanche of accessibility options that Sony have carefully and thoughtfully built into the PlayStation 5 user experience. Split between the categories of Display, Screen Reader, Controllers, Closed Captions and Chat Transcription, the PlayStation 5 UI provides players with no shortage of ways to customize their PS5 user experience however they like.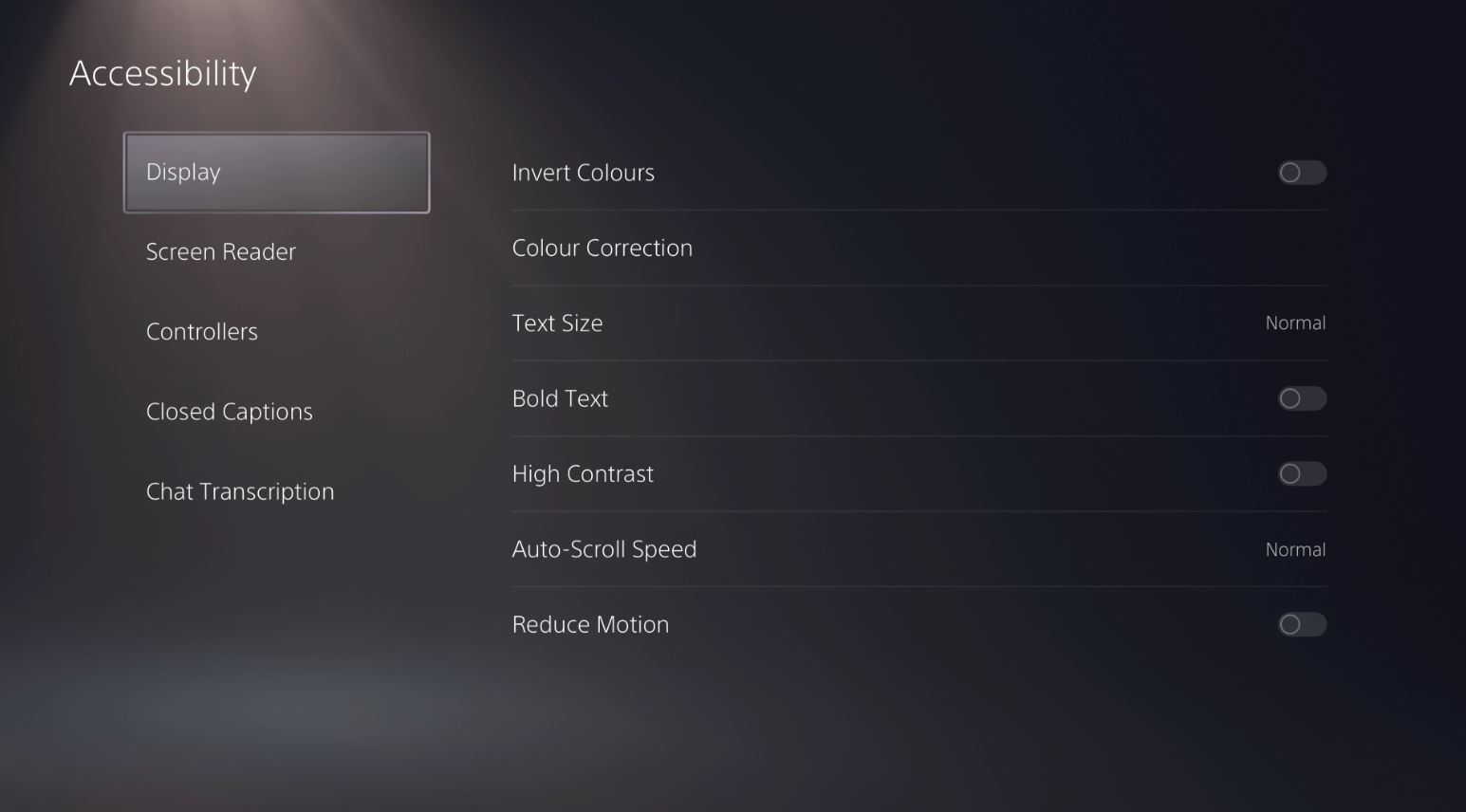 In terms of sheer visual accessibility options, PlayStation 5 lets users tweak everything from the color correction to the size of the text, contrast, scroll speed, motion speed and more besides.
From visual aids to audible ones, the PlayStation 5 also helps players with sight difficulties to become immersed in the user experience too. Enabled by a handy Screen Reader feature, the PS5 will audibly call out each menu option and aspect of the UI that the player currently has highlighted. Even better still, the voice can be toggled between male and female depending on preference, while additional options also exist to adjust both the volume of the Screen Reader speech as well as the speed of it too.
Related Content – All Confirmed PS5 Release Games
Elsewhere accessibility as it pertains to the DualSense wireless controller has also been brought into consideration. Here, players can tweak everything from the strength of both the haptic feedback and adaptive triggers, as well as the button assignments of each button, trigger and stick on the DualSense wireless controller.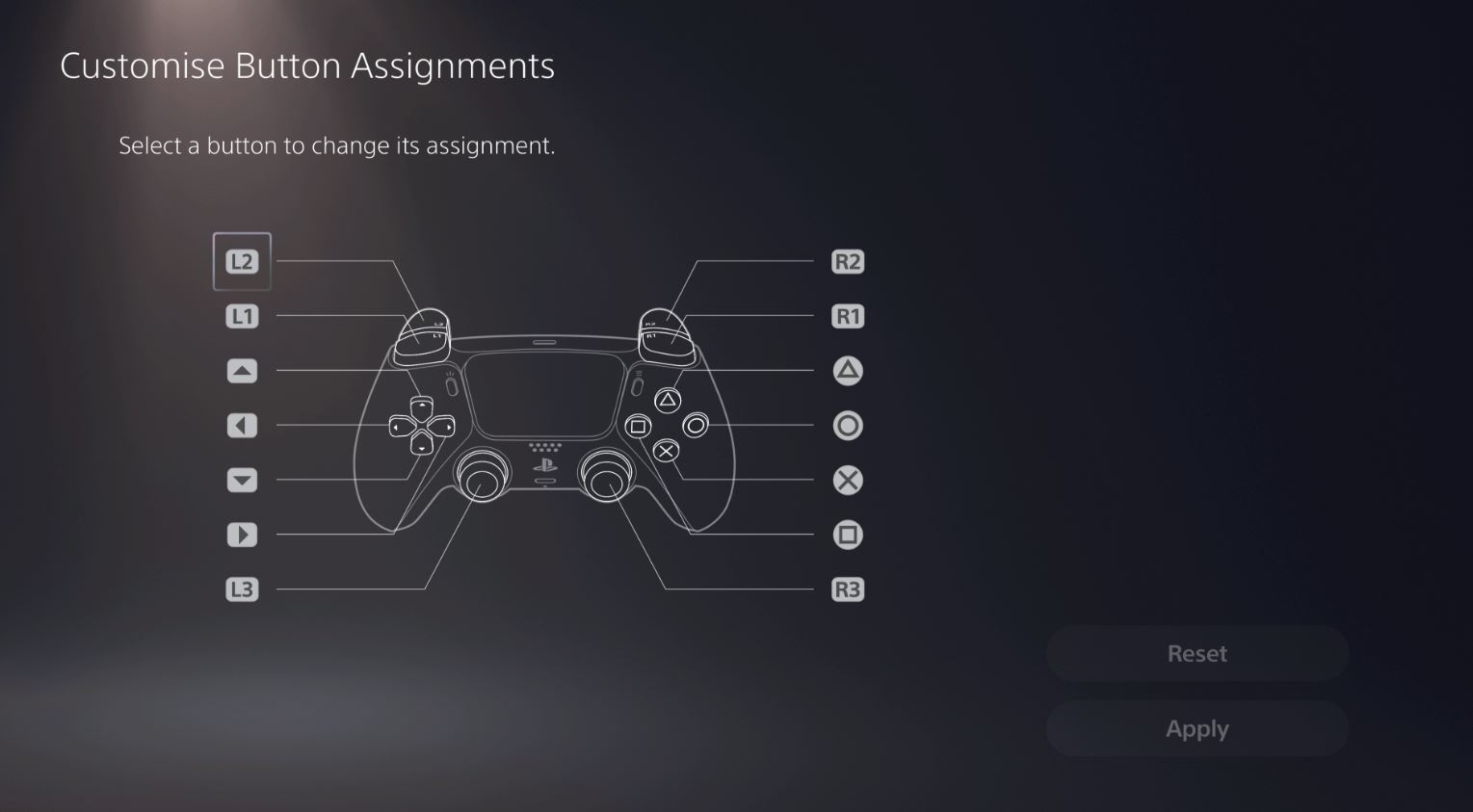 Now what comes next might come as something of a surprise.
Game Presets & Spoiler Warnings
---
Buried within the Saved Data and Game/App settings menu is something really quite neat.
Starting with the new Game Presets feature, players can effectively pre-emptively set things such as game difficulty, whether the title boots up in performance or resolution mode and even smaller adjustments to the inversion of the Y-axis and default selections for subtitles and audio.
This means that you can essentially a tailor a game to your liking without having to stomp around the options screen of that particular title to tweak things in this regard. The only seeming drawback with this feature is that the implementation varies from game to game and results may not always be perfect.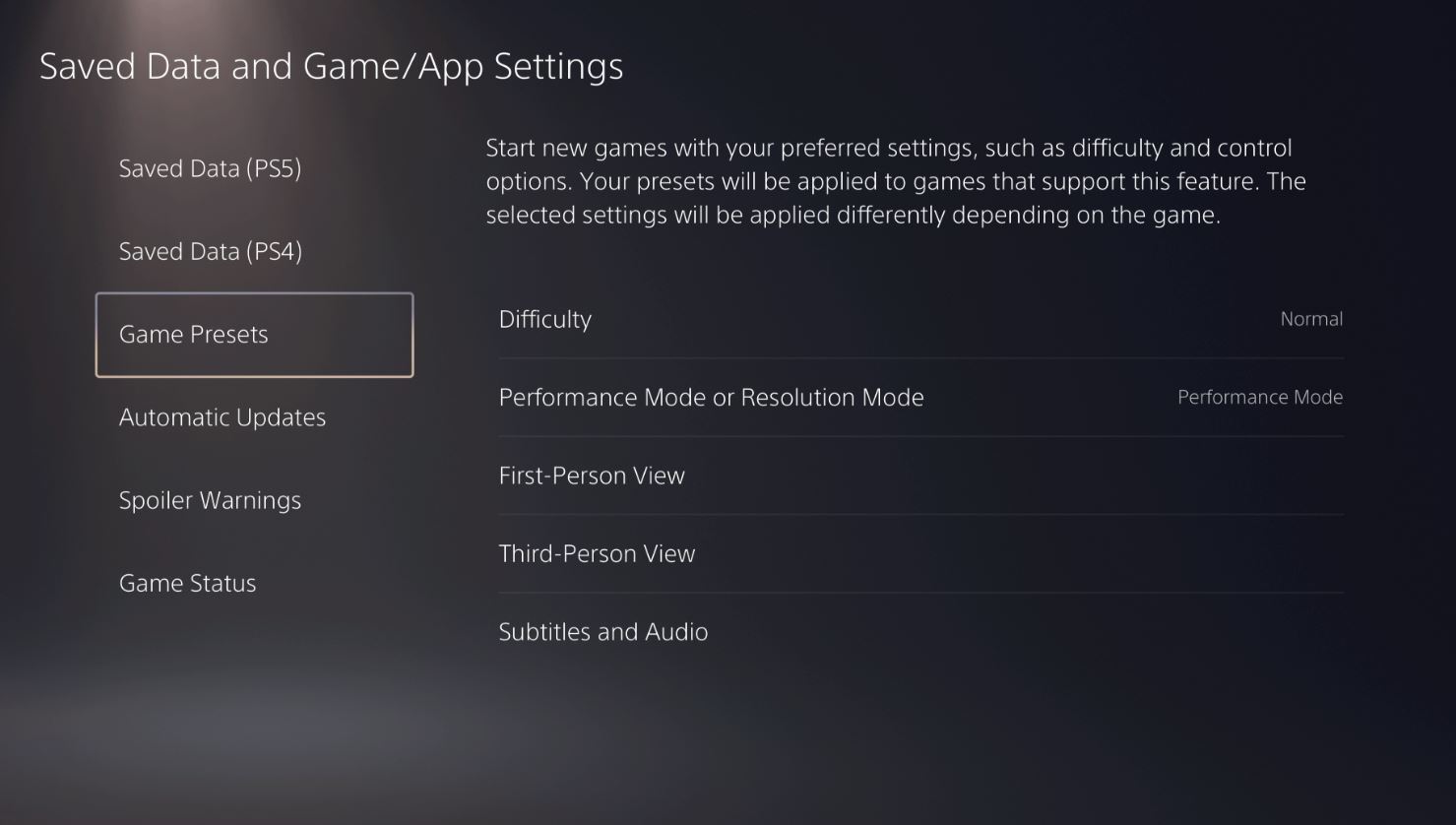 Another hidden away feature that was a pleasant surprise was the new spoiler warning system. Doing pretty much what it says on the tin, this new feature permits the PlayStation 5 UI to label aspects of a game's profile, such as Activity cards and so on and if they contain spoilers they are then hidden from view. Though like so much else in the PS5 UI, even this too can be customized, allowing players to choose between only spoilers that have been identified by game developers and everything that a player hasn't seen yet, based on their progress.
Related Content – PS5 Confirmed Specs – CPU, GPU, SSD, Storage, 8K & More
When taken in tandem the Game Presets and Spoiler Warnings features of the PS5 UI seemingly point towards a much grander goal – one where the player has more freedom than ever before to tailor how their console presents information, options and experiences to them. And I am absolutely here for it.
Sharing And The Create Button
---
Arguably the defining aspect of the PlayStation 4 as a current generation console, the Share button functionality that Sony introduced back in 2013 has been absolutely instrumental in getting players to share their most badass and hilarious gaming moments with one another in an absolutely effortless fashion. With PlayStation 5, this functionality returns once more and despite the Share button being renamed the 'Create button', it's fair to say that the functionality remains pleasingly familiar to navigate, if somewhat upgraded.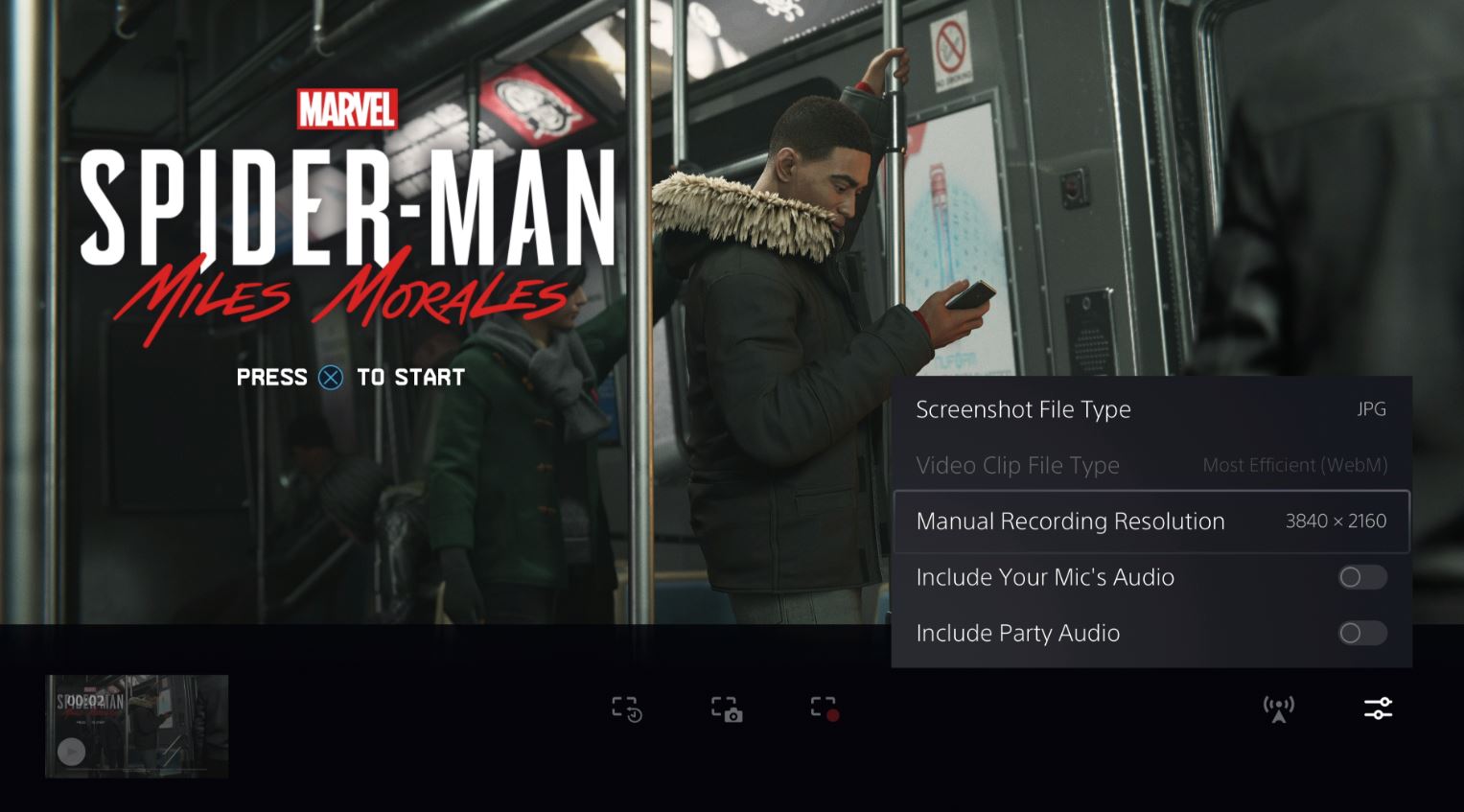 With PS5's Create functionality, content creators can opt to choose between JPG and PNG formats for their screenshot file types, while the PS5 can now capture at native 4K – a massive step up from the 1080p capture seen on PS4 Pro.
Pleasingly, the same options for exporting your media also exists here. Screenshots and videos can be exported to Twitter, while previously recorded videos and live broadcasts can be uploaded to both Twitch and YouTube depending on your preference.
Related Content – What Does The PS5 DualSense Create Button Do?
Quick button accessibility for this functionality also remains warmly familiar, too. A quick tap of the Create button will immediately snap and store a screenshot, while a swift double tap of the same button will allow the PS5 to save a video clip based on the resolution and length parameters that have been defined in the settings menu.
A much more capable suite of creation tools than before, if you're in any way accustomed to the PlayStation 4's Share functionality, you'll settle in here like a rubber ducky into water. Or something.
Multitasking With (Mostly) Effortless Ease
---
Bolstered by a big ol' chunk of extremely fast RAM and of course, that mega fast SSD, the PS5 multitasks across multiple apps, games and tasks with seeming ease.
Whether you're switching from Astro's Playroom to Marvel's Spider-Man: Miles Morales or other elements of the UI, the PS5 handily balances a number of tasks simultaneously.
Where the multitasking takes a little hit at this point however, is in the new Game Switcher feature. Here, players can switch between a number of different games very quickly. The problem with the Game Switcher (at least at this point anyway), is that it doesn't support proper resume as only one game can be 'active' at any one time. This means that each time you switch to a game, you're then whisked back to the title screen.
Likewise, the same thing happens if you were to turn off the PS5 entirely. If you attempt to resume a PS5 title at a particular point, the game will simply perform a cold boot rather than allowing you to continue from where you left off.
Related Content – PSVR 2 – Everything We Know About Next Generation PSVR
It's not an ideal situation certainly, but here's hoping that a firmware update sorts this out soon because clearly the PS5's technical spec is more than up to the task. Luckily, a workaround of sorts exists with the Activities system which allows you to hop into a game at any level or stage that is denoted by an Activity card.
Finally, as per the PS4 and PS4 Pro the PS5 does allow you to resume a game in progress from Rest Mode – though that's not any great shakes at this point considering that's something we're already used to anyway.
PS5 Remote Play Performance
---
Sat front and center of the PS5's UI is Sony's latest iteration of its Remote Play streaming technology. Extremely simple to use, Remote Play not only allows the PS5 to connect to another PS4 or PS5 to stream from, but owners of iOS, Android, PC and Mac devices to connect to the PS5 console as well. The important thing to remember here too is that the PS5's Remote Play functionality will only work if all the devices are connected via WiFi.
So attempting to connect to your PS5 via Remote Play on a cellular connection just isn't going to get the job done.
In practice, to PC or Mac seems to be the most reliable way to get remote play going. Once you've paired the DualSense controller to either of those two devices, playing the likes of Astro's Playroom through either a PC or Mac is a workable if not especially smooth venture at this point.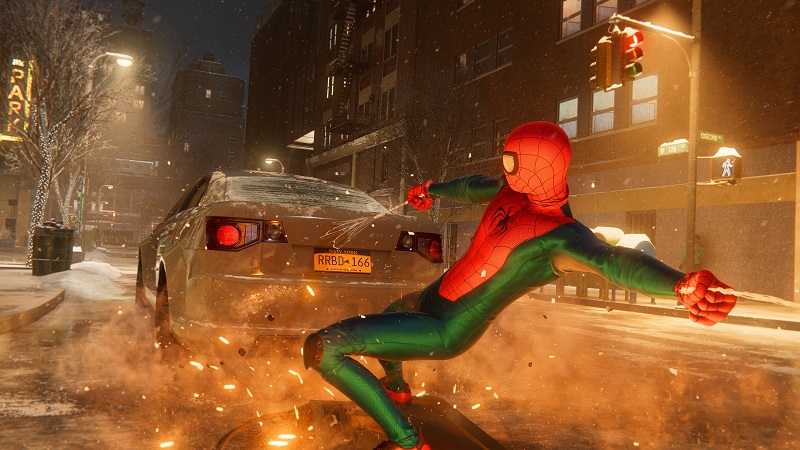 Outputting at a maximum 1080p and 60FPS, when Remote Play works on PC and Mac it works pretty well – albeit with a chunk of latency thrown into bargain. Extended play though soon reveals judder and picture artefacts which start to slowdown the experience, making it less than optimal as a result.
Equally, when using PS5 Remote Play to use a PS4 similar results manifest themselves. As you can see from the video embedded above, performance starts off well enough but then degrades over time, while latency, though tolerable, is still far from the native experience. Again, it's a nice gimmick to have, but not one that you'll use very often.
PlayStation Activities
---
One of the most ground-breaking elements of the PS5's operating system, the Activities subsection of the PS5's UI leverages the console's ultra-fast SSD in an extremely unique way.
Essentially built for trophy hunters and completists, each PS5 game now has a series of Activity cards which denote key levels, sections and areas of each game. From here, I was able to easily jump into a later level in Astro's Playroom without having a save state that is explicitly tied into that level either.
From clicking on the 'resume' command for Astro's Playroom it took me just under six seconds to get back into the game at the point that I desired. Another test saw that getting into a later part of Marvel's Spider-Man: Miles Morales (that I won't go into here because spoilers), took just over five seconds. That's actually incredible, not least because of well it'll enable trophy hunters and completists to go back and collect/do all the stuff that they missed previously with next to no effort.
Related Content – All PS5 Games: What We Know So Far
Whether I'm tracking down the last handful of collectibles in a level to unlock an elusive trophy, or merely just reliving a particularly memorable level or area for my own satisfaction or to show a friend, PS5's Activities function is certainly a feature that I can see myself making the most of going forward.
Oh and don't get your hopes up about Activities being employed retroactively to PS4 games – as of right now the feature is engineered to only support PS5 titles.
Load Times
---
Powered by one of the fastest SSDs currently available, the PS5 is capable of some blisteringly fast loading times that are in some cases pretty much invisible to the player.
Using Marvel's Spider-Man: Miles Morales as an example, it takes around 11 seconds from a cold boot to the title screen where the player can start the game. Elsewhere, Astro's Playroom takes just over 9 seconds to reach the same spot.
Then there is how quickly PS5 games load once they have been booted up. Moving from one world to the next in Astro's Playroom is bridged quite cleverly by a very quick warp sequence, that while not quite instantaneous still puts you back in control very, very quickly indeed.
Related Content – PS5 SSD – Why Is The PS5 SSD 825GB?
As such, the PS5 seems very much engineered to reduce as much as possible the amount of gaming downtime that the player endures from the very first moment that they pick up the DualSense controller – and that's a cause that I can very much get behind. Simply put, coming from the sluggish load times and seemingly elongated waiting times of PS4 and PS4 Pro titles, PS5 simply feels like a breath of fresh air in this sense.
PS5 Game Performance
---
With a stompingly powerful GPU and CPU lurking under the hood of the PS5, in addition to the presence of extremely fast RAM and SSD storage, PS5 games obviously stand to look and run a lot better than the current-generation fare seen on PlayStation 4.
Though the pool of actual PS5 games to review in this regard is slight (at the time of writing we only have access to Marvel's Spider-Man: Miles Morales and Astro's Playroom), the promise certainly there when it comes to being able to produce great visuals that feel like a true improvement over and beyond what the PS4 series of consoles is currently capable of.
While Xbox Series X seems keen to push higher resolutions and rendering quality than ever before, Sony's approach with PlayStation 5 (at least at this early juncture) appears to be the use of efficient and time-saving techniques to generate similar results.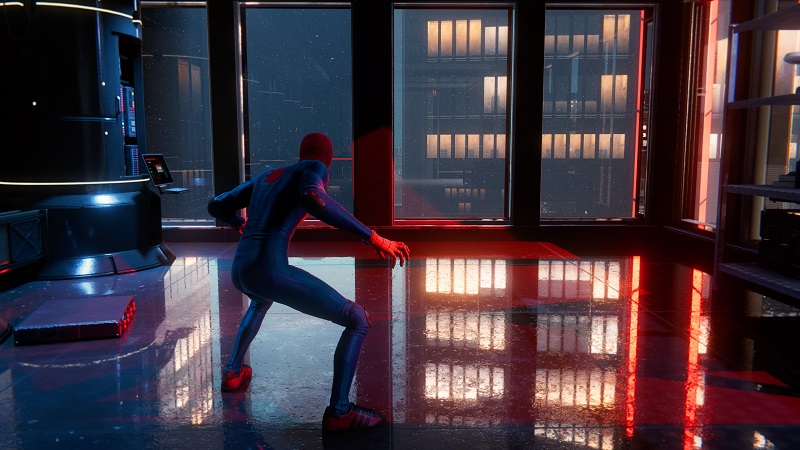 Again with a limited pool of PS5 games to play at the time of writing, it's difficult to comprehensively pass judgment on exactly how great PS5 games will look going forward, however Marvel's Spider-Man: Miles Morales provides something of a compelling starting point for the sorts of improvements that gamers can expect over current generation games.
Related Content – All PlayStation Plus Collection Games On PS5 – Guide
The level of detail in Insomniac's latest offering is simply off the chain here. From ultra high, minute details such as the torn threading in Miles' jacket or the fingerprints on his headphones, to the sheer visceral spectacle of watching supervillain Rhino crash through a packed shopping mall at speed, the level of detail in the characters and the world itself both seem to be far in excess of what we've seen on PS4 previously.
And with Bluepoint Games stellar looking Demon's Souls remake set to land imminently, we're convinced that Sony's latest console is capable of some truly eye-opening spectacle that will stand shoulder to shoulder with any other gaming platform on the market.
PS4 Backwards Compatibility Performance
---
Yeah, we know that this is the one thing that you've all been waiting to hear about, but honestly, we've got good news and bad news for you here. Are you ready? Right, here we go. We'll start with the bad news.
The PS5 will not magically make all of your favorite and obscure PS4 games automatically run at 4K/60 straight out of the box. This was a painful (if expected) lesson to learn initially and it took loading up Bloodborne to ram the point home. Yep, sorry folks, as it currently exists in its unpatched state, when played on PS5 Bloodborne still struggles to maintain 30 frames per second and has all the frame pacing issues that we all fondly remember from back in 2015.
Elsewhere, other games such as The Last of Us Remastered do indeed load faster than before, but still have not had any work done to optimise it properly for the PS5's much improved spec, not least because the option to unlock the framerate for a native 4K presentation still isn't in place – and matches the PS4 Pro version of the game exactly.
When Sony said that they were looking at enhancing games on a title by title basis to leverage PS5's Boost Mode, they really meant it. It's also worth noting too that games that have unlocked framerates, simply won't optimise to a locked 60 FPS out of the box. They too will also require a patch for this to happen.
Guide: PS5 Enhanced Games List – Every PS4, PS5 Game With Enhanced Graphics Modes
And now onto the good news.
For those games that have had the loving care and attention lavished upon them, the results are transformative. Take 2018's God of War for example. When running in its performance mode configuration, God of War on PS5 resolutely hits its 60 frames per second target without any issue whatsoever.
Showcasing even bigger improvements still, Days Gone is almost completely reborn with higher resolution visuals that scream along at the sort of 60 frames per second speed that the PS4 and PS4 Pro could only dream of.
Then there are the improvements in loading times. While you'll get an improvement by simply running your PS4 games from an external HDD or SSD attached to the PS5 console, it's only by installing your PS4 games directly onto the PS5's internal SSD that the biggest improvements can be seen.
Days Gone for example, takes just over two minutes to load on PS4 Pro's stock HDD from the point that you boot the game from the UI. On PS5 however, thanks to a new patch, that load time has been dramatically slashed to just 45 seconds – an absolutely massive improvement.
It's impressive stuff to be sure, but the main takeaway here is one of patience. On day one, you need to accept that the strong majority of the PS4 games that you want to play on PS5 will run without any improvements whatsoever, simply because Sony needs time to properly enhance these titles. Luckily in the meantime, you're going to have a delectable selection of badass PS5 titles to tide you over. What a shame, eh?
The DualSense Controller
---
Arguably one of the most 'next-gen' facets of the PlayStation 5 experience, the DualSense wireless controller is both at once at familiar and very different beast to the existing DualShock 4 controller used by the PS4 and PS4 Pro consoles. Pleasantly hefty to hold in the hand with a real premium feel to its form factor and design, the DualSense wireless controller is easily the best controller that Sony have ever made.
Wonderfully showcased by the blissfully great pack in title Astro's Playroom, the DualSense controller feels much more weighty and dare I say, higher quality than the DualShock 4 controller. Comfortable to hold in the hand, for PS4 players using the new controller for the first time, it'll feel akin to settling into a warm bath as the cutting edge ergonomics of the pad seemingly feel customised for your hands regardless of their size.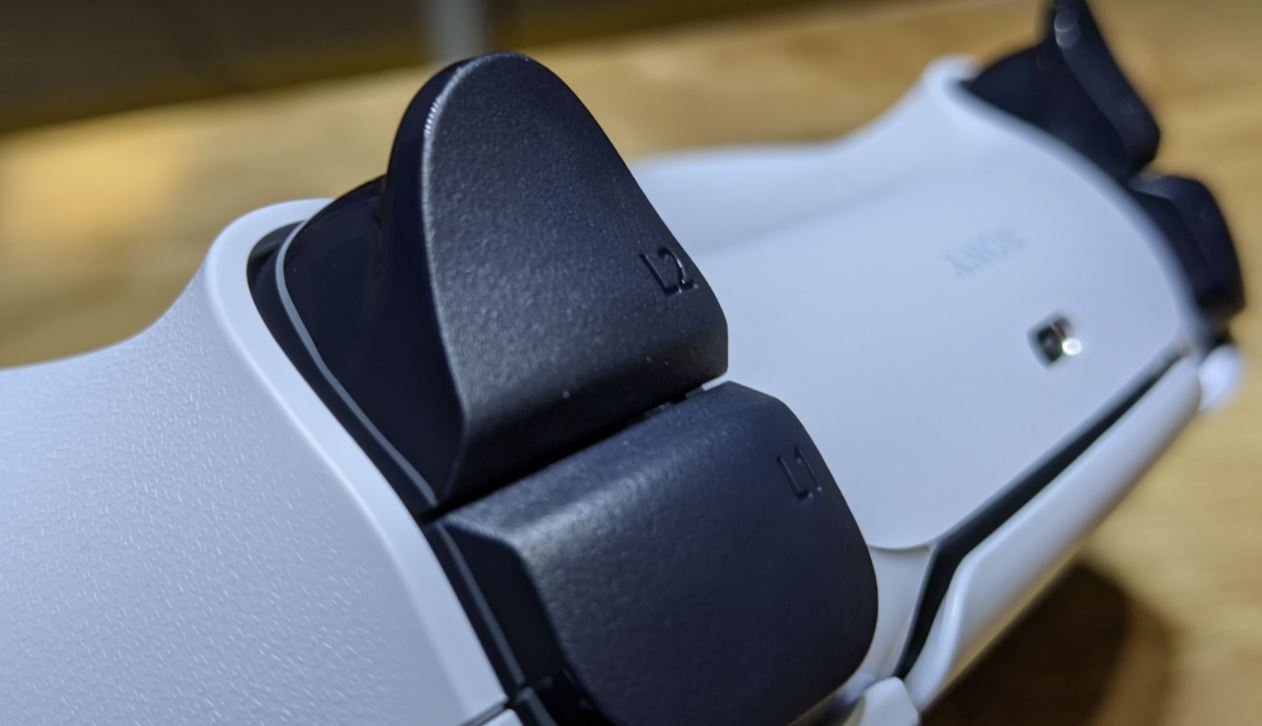 Speaking of comfort, each of the face buttons on the DualSense controller feel comfortably superior to their predecessor too. Sporting a glossy see through shell, Sony's engineers have done a great job of meaningfully iterating upon the DualShock 4 controller – helping to make the DualSense wireless controller truly feel like a next generation offering.
In terms of the nitty gritty, syncing the DualSense controller to the PS5 is super easy and will be familiar to anyone that has had to do the same thing with the DualShock 4 controller on PS4. You simply hook up the DualSense to the PS5 via a USB-C cable, hold down the PlayStation home button and the controller connects. Job done.
All PS5 Crossplay Games – A Complete List
When it comes to battery life, the DualSense controller doesn't disappoint here either. Boasting a much larger battery than the 1000mAh model which shipped with later versions of the DualShock 4 controller, we were able to squeeze over ten hours of constant play with the DualSense controller on Marvel's Spider-Man: Miles Morales. It is worth noting here however, that the DualSense battery life will depend on the game you're playing and how that game exactly uses the controller.
For example, games such as Astro's Playroom which make generous use of the adaptive triggers and haptic feedback, will cause the DualSense battery charge to drain much quicker, so without sounding like a cop-out here, your mileage really will vary.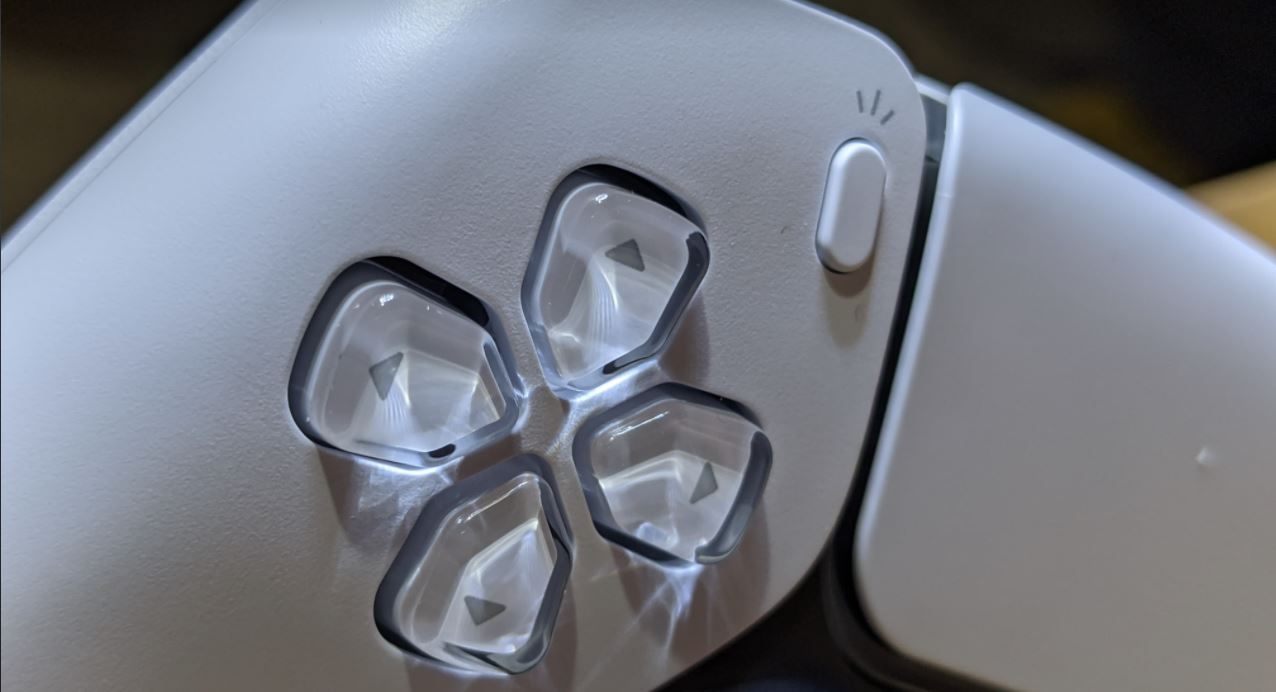 Longer battery life and improved physical dimensions aside, where the DualSense wireless controller truly excels is in how it defines Sony's message that the PS5 is console where you feel the games and the experiences that it provides, rather than just seeing and hearing them.
Equipped with adaptive triggers, the DualSense controller is capable of accurately simulating the tension and strain of physical objects in the game world. Best showcased in Astro's Playroom, the adaptive triggers are used to profound effect, with the triggers supplying you with the appropriate amount of resistance as you tautly pull back on a bowstring, or attempt to yank some cables out of the ground.
Related Content – All Free PS5 Games On PS Plus
Equally immersive is the haptic feedback. Honestly, you've never quite felt anything like it. On one level in Astro's Playroom there's a level where a rainstorm breaks out and the DualSense reacts appropriately, as the pad attempts to replicate the scene and before you know it, your DualSense controller feels like it has an actual weather front breaking out inside of the pad.
In another example, Astro's Playroom sees our robotic hero ice-skating in across a glacier surface and as he switches from his left foot to his right, you can actually feel the scraping of his ice skates subtly move from the left side of the DualSense controller to the right. It's magic, basically. And like the best magic it's not something that can be demonstrated with screenshots or videos, it's something you have to feel, which of course has been Sony's intention all along.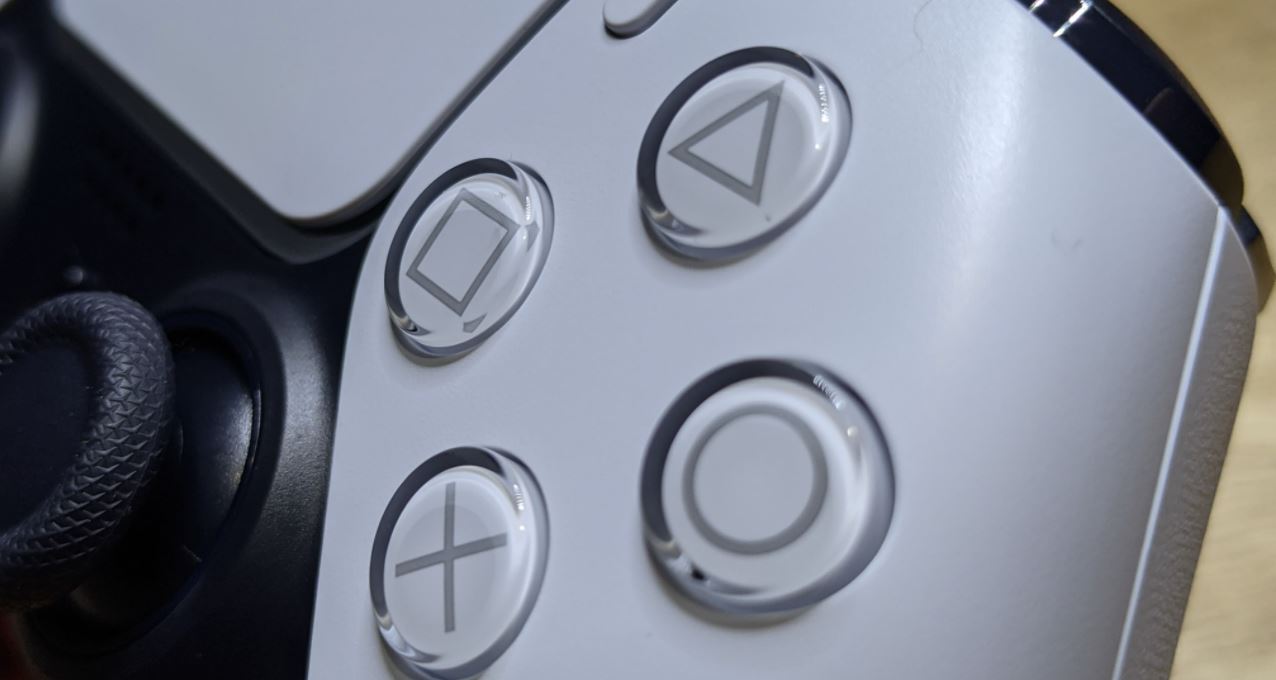 Then, finally, there's the in-built microphone. Once more leveraged to great effect in Astro's Playroom, there are instances where you have to blow into the microphone to cause a windmill to spin in order to trigger something else in the level. Sure, it's twee and fairly inconsequential stuff, but it certainly adds to the notion that Sony is very keen to engage with four of your senses, rather than just the usual two of them.
The worry of course with such functionality is whether or not developers make proper use of it. On the one hand developers could ignore the feature completely and the UI actually enables this as you can decide to turn off both the adaptive triggers and the haptic feedback. In the opposite scenario, developers could put too much emphasis on these features, making them feel oversaturated and overexposed as a result.
Guide: What SSD's Will Actually Work With The PS5?
That said, the PS5 OS provides users with ample choice when it comes to the more eccentric aspects of the DualSense wireless controller. Here, players can not only tailor the volume of the speaker that sits in the DualSense controller, but also the intensity of both the haptic feedback and the tension of the adaptive triggers as well.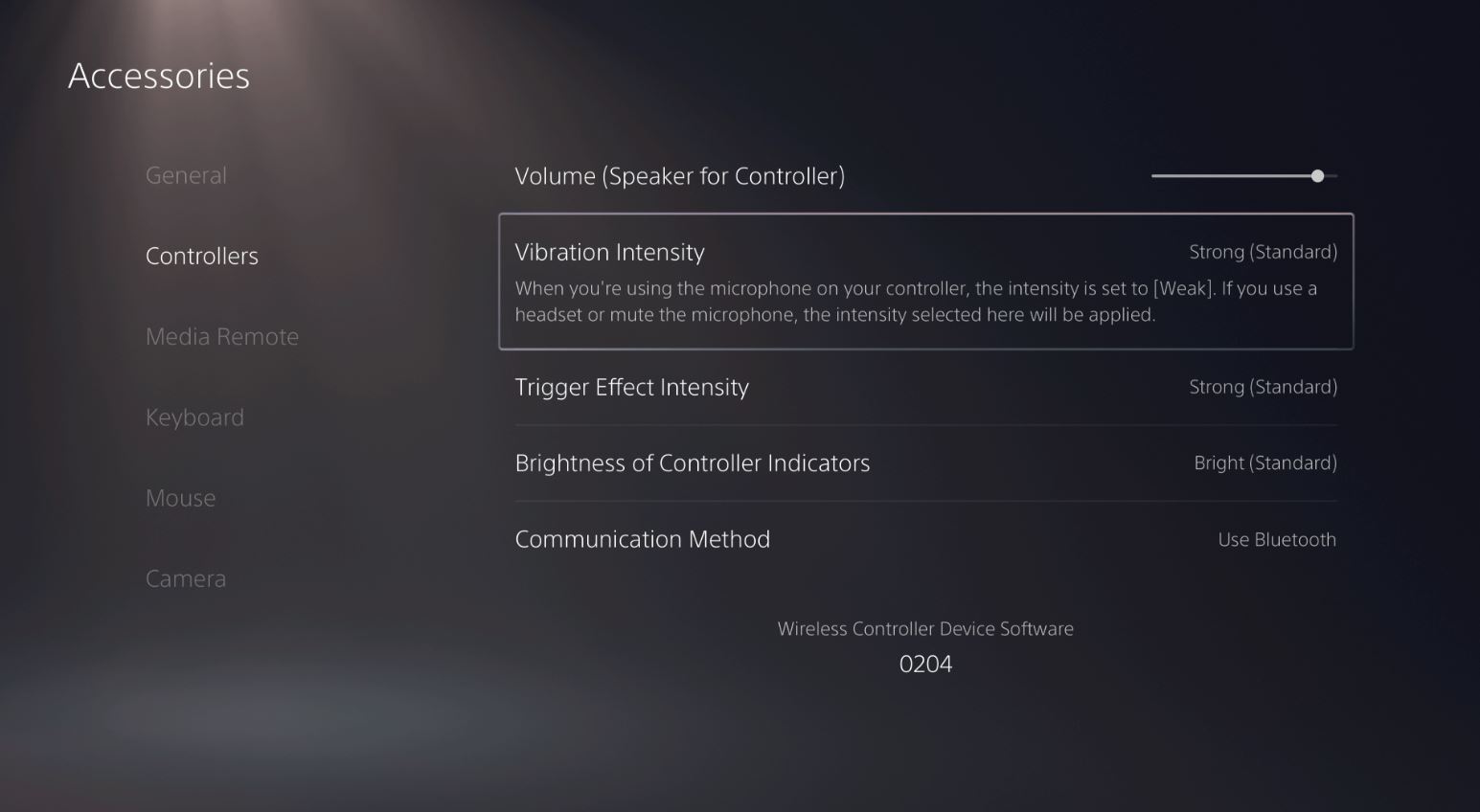 Furthermore, assuming games support it, a range of accessibility settings permit you to even change
As it is though, the DualSense wireless controller is by far the best controller I have ever used. Smartly designed, infinitely comfortable to hold and bursting with exciting promise for the future, I'm pretty confident that when you get hold off it you'll think so too.
Physical Ultra HD Movies
---
After gazing at Microsoft with envious eyes for having an UHD implementation in their consoles since 2017, the PS5 represents the first time that a Sony console has boasted a 4K Ultra HD optical drive.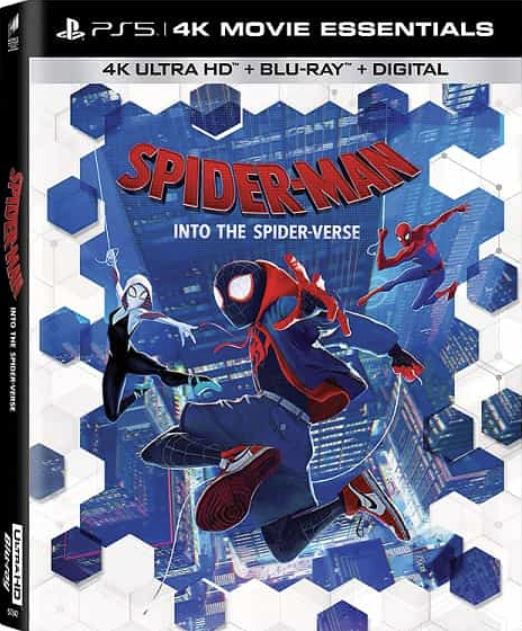 Honestly, there's not too much to say here other than the fact that Ultra HD movies play flawlessly on PS5 in full 4K resolution and HDR. It's been a long time coming and should have been included with the PS4 Pro some four years ago, but it's finally here and certainly better late than never. Huzzah!
Lengthy Installs Are A Thing Of The Past
---
With the PS5 supporting WiFi 6 technology, it stands to reason that Sony's new console can bust out download speeds a notch higher than what we've seen before. However, with both the PlayStation Store and PlayStation Network backend under construction at the time of writing such a test of the PS5's download prowess wouldn't be quite fair.
Installation times however, are a whole different matter.
As you can clearly see from the video seen above, installing PS4 and PS5 games happens practically instantly now and so I can confidently proclaim that staring at the 'updating' prompt is now a thing of the past.
Thank you PS5 SSD. Thank you very much.
How Expandable Storage Options Pan Out
---
Unfortunately, one area of the console that we haven't able to test is how the PS5 would leverage additional SSD storage to top up the 825GB drive that comes with the machine in order to store additional PS5 content.
As Sony approved SSDs have not yet been officially announced, let alone made it to market, the only testing that was able to carried out on expandable storage was regarding external, mechanical HDDs using PS4 games and data.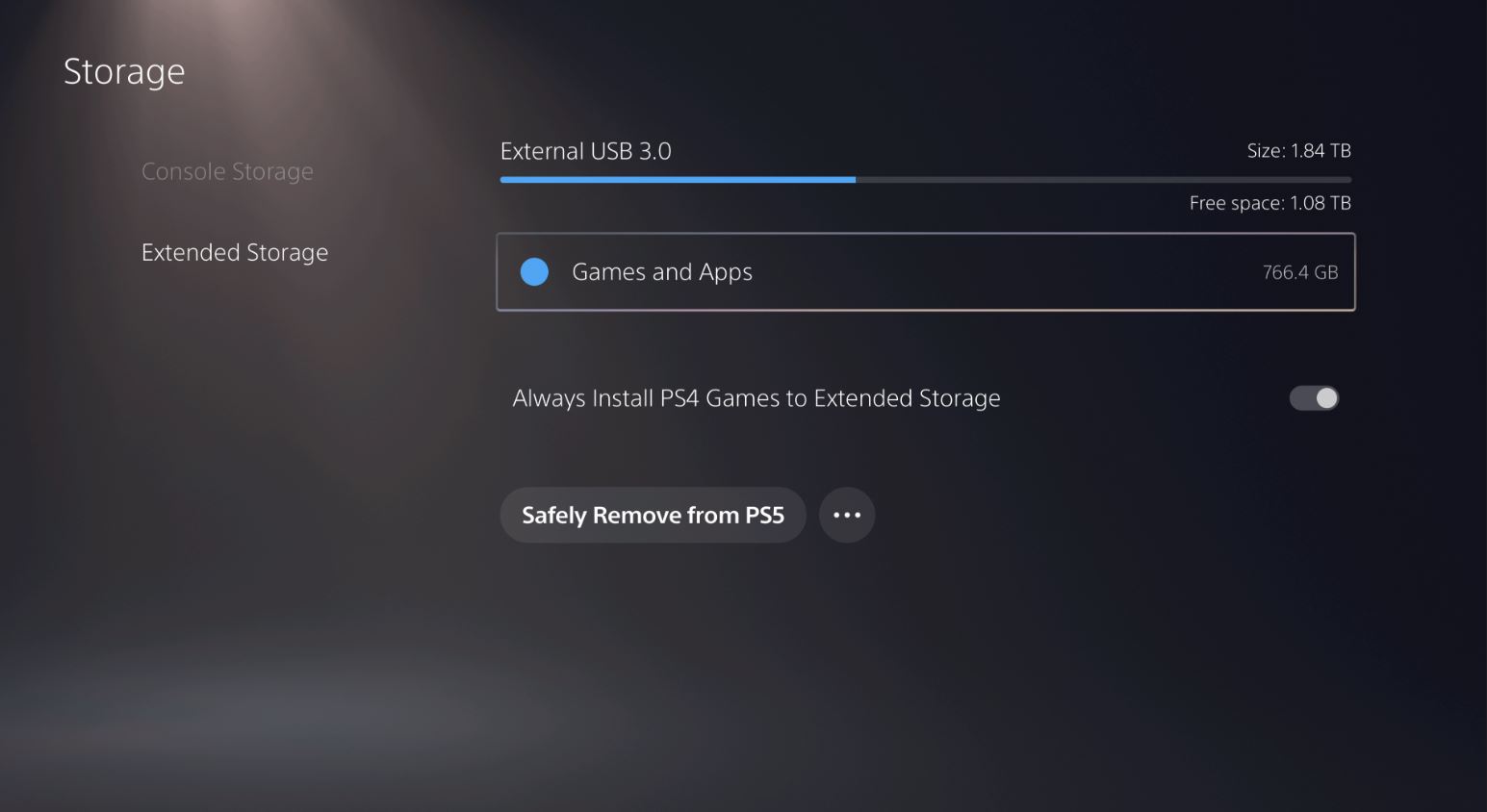 In that instance results are pretty much what you would expect. While the PS5 is quite happy to play PS4 games from an external HDD, that's all you can really do with it as of right now.
That's not to say that there isn't a degree of finesse to how Sony have handled the implementation of external PS4 HDD storage with PS5, because there is. One such example is that if you've for example installed Bloodborne on your PS5 SSD, but a copy of it also resides on the external HDD that you've connected to the PS5, the console will inform you that a duplicate exists and that game must be deleted from either the SSD or from the external HDD.
Neat, eh?
Mouse, Keyboard & PS4 Accessory Support
---
When it comes to mouse and keyboard support, Sony's console does indeed enable players to use either or both of those devices as alternative inputs. At the time of this review, none of the PS5 titles that we have access to leverage either mouse or keyboard support.
That said, the PS4 games that do support keyboard and mouse work as they should on PS5, with Sony's new console recognising when both keyboard and mouse has been connected and allowing players the same degree of control that they currently enjoy on PlayStation 4.
Guide: Best Free PS5 Games – Great PS5 Games At Zero Cost
Elsewhere, I can also confirm that hooking up your Bluetooth headphones to the PS5 is extremely easy. You just insert the Bluetooth USB dongle into the front of the console, the dongle activates, you turn on your headset and away you go. It really is that simple.
External hard drives and SSDs work in a similar fashion – simply connect them via USB, the console detects the additional storage and then you're good to go. So no worries here either.
The First Party Advantage
---
More than any fancy rendering techniques, beefy tech specs or the unique sensations that the DualSense wireless controller provides, without a shadow of a doubt like the PlayStation 4 before it, the PS5's most compelling aspect is the range of exclusive games that can only be played on the console. An advantage that is especially exaggerated over Microsoft's Xbox Series X and S consoles where despite having 17 or so internal studios, the competing platform holder still couldn't whip up a 'must-have' exclusive for its next-generation console offerings.
Even with the limited sample of first-party games that I was able to play in the run up to this review, I still remain as resolutely sold on Sony's first-party studios to consistently bring some of the most immersive, entertaining and downright enjoyable story driven exclusives around.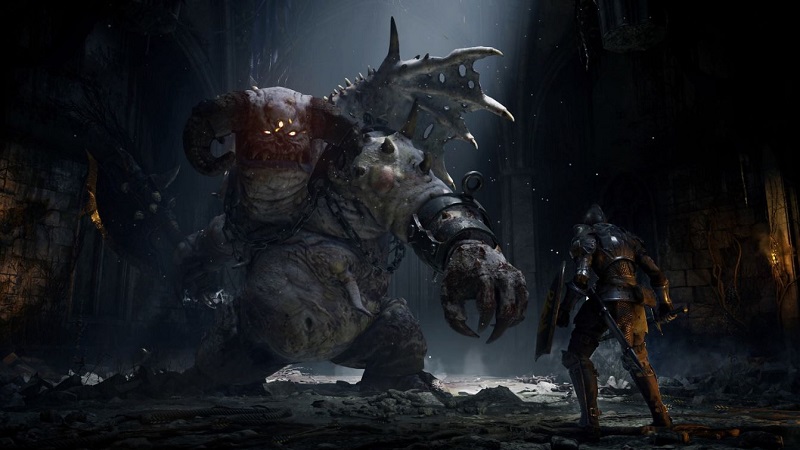 Sure, you can make the argument that with the likes of Horizon: Forbidden West, Sackboy: A Big Adventure and Marvel's Spider-Man: Miles Morales all being released on PS4 that the initial allure of the console might be dulled in this respect. However, these games merely represent part of a wider on-boarding strategy for PS4 gamers to make the leap to PS5. A taste, if you will, of the output coming from PlayStation Studios and the realization that the cream of the crop will be exclusive to PS5.
With the likes of Demon's Souls, Ratchet & Clank: Rift Apart and Gran Turismo 7 all due to touchdown on PS5 within a relatively short period of time, Sony's console looks set to have a killer and frequently refreshed line-up of first-party exclusives that Microsoft simply cannot match. In this sense that focus on bespoke games and experiences that can only be played on PS5 shows the difference between the two platform holders starkly.
Microsoft's substantial and loudly trumpeted investment in backwards compatibility appears to be as much a tactic to the paper over the cracks of a hugely disappointing first-party output in the here and now, as it is a nice feature to have. Sure, as we've detailed already in this review, Sony's own backwards compatibility solution needs some work, but given the platform holder's iron will to look to the future rather than wallow in the past, we should hardly be surprised.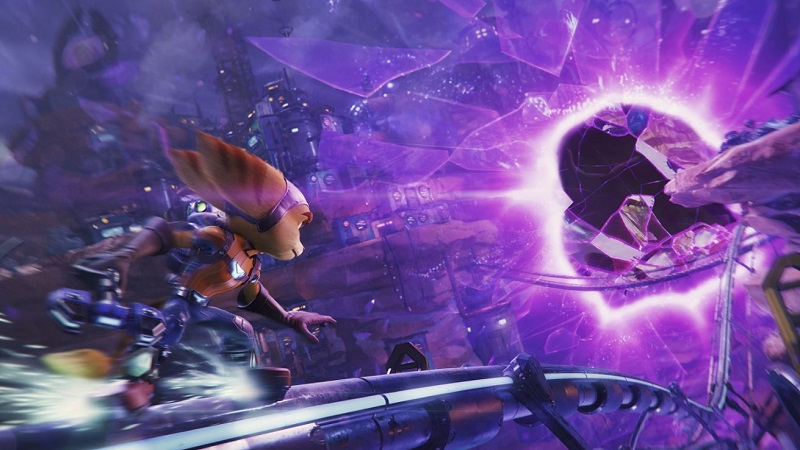 Indeed on that note, for Sony the imperative is clear. The creation of a next-generation PlayStation console that will usher in the next evolution in unique games that make the most of the cutting edge tech lurking underneath the boundlessly stylish PlayStation 5 chassis.
With Astro's Playroom and Marvel's Spider-Man: Miles Morales both impressing grandly at launch and providing a nod at an extremely bright future for PlayStation exclusives. Sure, while you might well posit that the PlayStation 5 having the best launch line-up of any Sony gaming platform thus far is something resembling faint praise, the fact remains that at launch gamers are getting a remake of Demon's Souls from Bluepoint Games, a new game from ASOBI Team, a stunning platformer from Sumo Digital and more Spider-Man.
Honestly, what's not to like?
Review In Conclusion
---
There are however a number of key questions that we simply cannot answer yet. We have no clue about how PlayStation Now will function on the platform and neither can we succinctly analyse or evaluate how worthwhile the Game Help function is, or many other elements of the PlayStation Network. You can be assured though that we'll have plenty of coverage on these currently absent features.
Likewise, while the backwards compatibility isn't quite as robust as I would have liked it to be and some of the UI elements with my pre-launch console require a little work, it's clear that Sony have gone out on a limb to create arguably one of the most stylishly unconventional looking and efficient consoles ever made.
Boasting perhaps the greatest controller ever made while delivering on an console user experience whose sole aim is to get you into the game as fast as possible and keep you there, PlayStation 5 is clearly at the vanguard of an all-new console generation and with it, encompasses a whole new set of priorities as a result.
Additionally, PS5 banishes many of the more troubling issues that have plagued the current generation PlayStation 4 too. Load times are almost instantaneous, install times are practically a case of blink and you'll miss them, and the machine runs whisper quiet during even the busiest and most intensive games and UI operations.
And then are the wealth of accessibility options too – proof if there ever was that Sony is doing its very best to cater for the needs of gamers everywhere and of every ability.
Anchored by a willingness to push forward and embrace cutting edge technology that underscores the development of some of the best exclusives seen in the industry, PlayStation 5 looks absolutely set to continue Sony's trajectory as an industry leader that has always succeeded in marrying superb hardware to equally superb games.
https://youtu.be/t12x7k_oecc
PlayStation 5 retail unit supplied by Sony UK.
PlayStation 5 releases in North America on November 12, 2020 with Europe and other territories following on November 19, 2020.