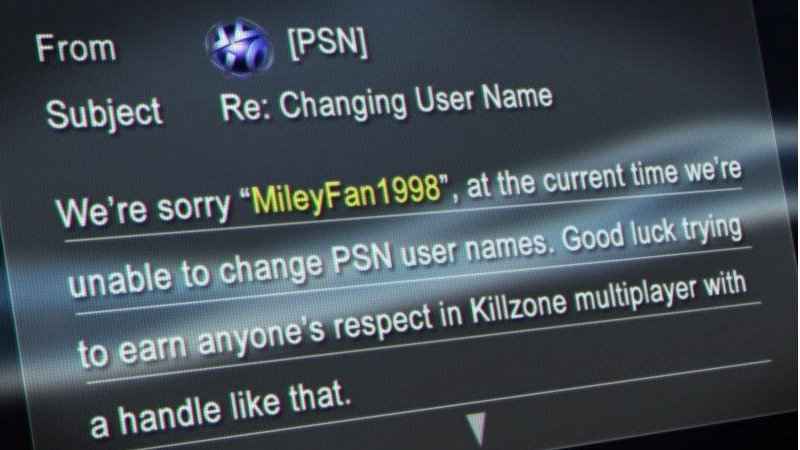 With PS4 firmware update 6.10 comes the ability to change your PSN Name. Those who chose a name that has haunted them for years will finally get to change to something more sensible. You may also just fancy something a little different.
With the beta for update 6.10 currently underway, players are getting to test out how to change your PSN ID. Within the disclaimer about taking the plunge and switching your ID, comes some stark warnings.
Risks of Changing Your PSN Name
Not all games or even applications will be compatible when you change your Online ID.
This means that with some games you could lose game saves, DLC content and any virtual currency you've accrued. Sony also says that "parts of your games may not function properly". This also includes applications linked to your original name.
Right now, Sony does not have a definitive list of compatible PSN Name change games. Prior to altering your PSN ID, we suggest you scour the net to make sure you're not going to lose data for your favorite games.
What To Do If You Want to Change Your PSN ID Back
The first change you make is free, with subsequent changes costing around €7.99. You will be able to change back to your previous name for free, though you may still experience those issues with lost content.
It all begs the question: what's the point? Unless your PSN ID is that horrific and you desperately want to change it, why even bother to take the risk. It seems that the big feature that many PS4 owners have wanted so long may not be as brilliant as it once sounded.