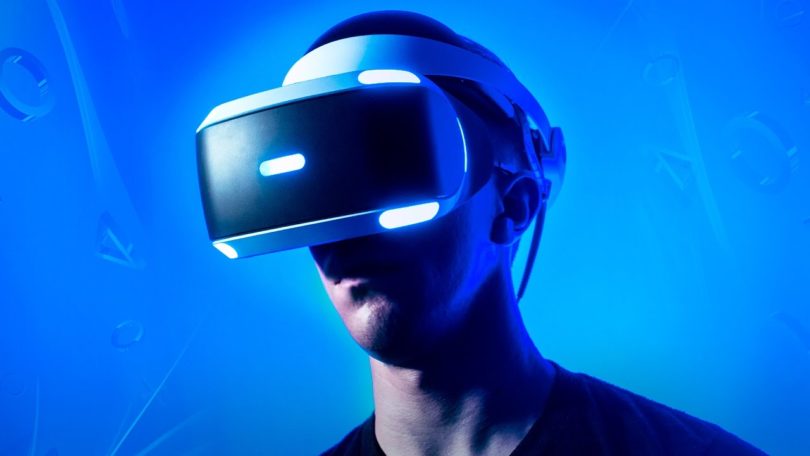 A new patent unearthed by LetsGoDigital has seemingly confirmed that PSVR 2, the successor to Sony's current virtual reality gaming headset, will feature haptic feedback. This would make sense, seeing as how the feature is also present in the DualSense controller.
Patent Hints At PSVR 2 Haptic Feedback
Here's a description of the patent in question:
A sensor generates signals representing whether a computer game headset is being worn properly so that the wearer may be advised. The sensor may be a pressure sensor or motion sensor or stretch sensor on the headset, or it may be a camera that images the wearer and uses image recognition to determine if the headset is on correctly.

Additionally one or more light emitting diodes (LED) and/or one or more haptic feedback generators may be mounted on the headset for purposes to be shortly disclosed.
Sony has yet to announce PSVR 2, although the current headset is fully compatible with PS5 for existing PS4 games.
[Source – Patent via LetsGoDigital]