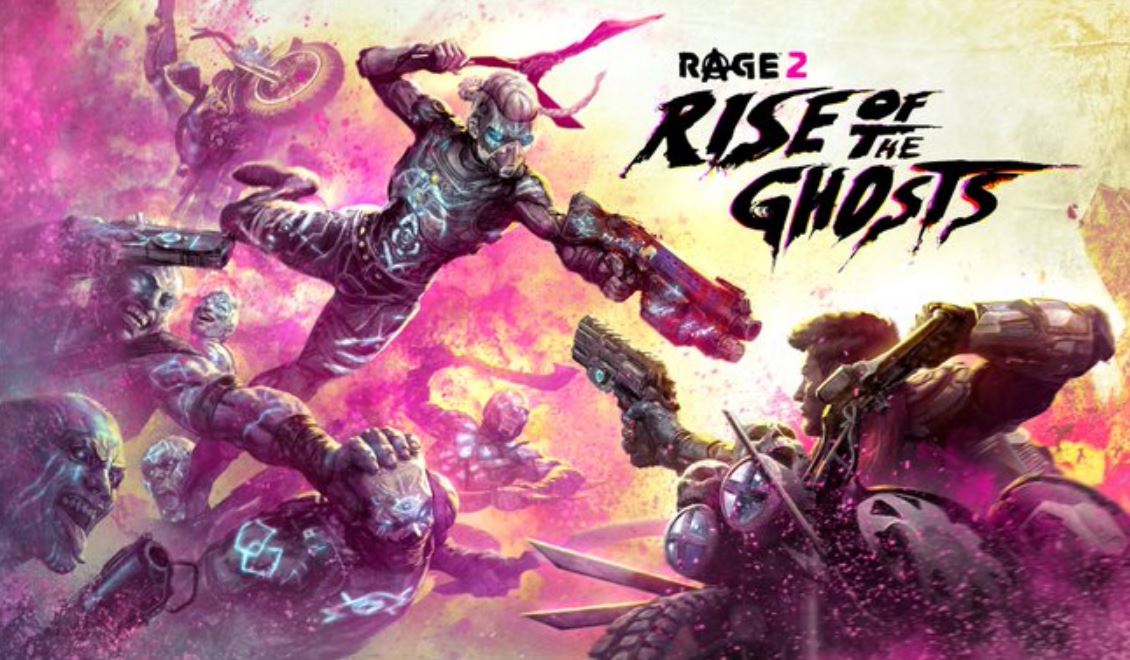 The release date for Rage 2's first piece of paid DLC, Rise of The Ghosts, has been announced by Bethesda.
The Rage 2 Rise of The Ghosts DLC will release on September 26, 2019, and offer up a ton of new content.
First of all, The Ghosts, a new enemy faction, have been spending the last four months building an army and they are set to invade the Wasteland of Rage 2 and turn their vision for the future into reality. You will be able to take them on in a brand new story campaign and region to explore.
Along with that new story, a brand new weapon will be added to the game on the 26th, along with a new ability to cause carnage with. Unfortunately, Bethesda hasn't released a trailer for the expansion as of yet. All we have is the promotional image above.
Rage 2 released in May this year and received okay to middling reviews. We awarded the game with a solid 7.5 and stated the following: "Rage 2 has room to grow, but it's also a great game to pick up and play. Combat is visceral in all the right ways, and exploration is always rewarding. A few technical issues and a general sense of sameness keep it from pure excellence, but Rage 2 still represents a good time." You can read our full review of Rage 2 here, as well as head to our game page, which is filled with guides on various aspects of the game.
Just before the game's release, the DLC roadmap for the game was announced. Between May and now, a number of challenges and new events have been added to the game in free updates, such as a New Game + mode. Rage 2 is set to receive another expansion in late 2019.
Rage 2's first DLC expansion, Rise of The Ghosts, will launch for PS4 on September 26, 2019.