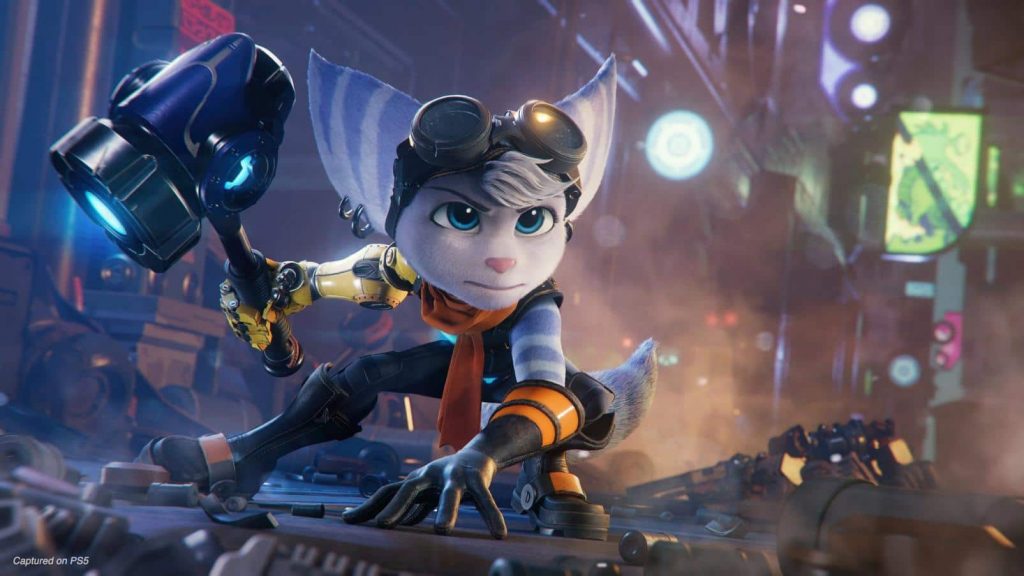 Shown off for the first time during the PS5 games showcase last week. Insomniac has confirmed that the Ratchet and Clank: Rift Apart female Lombax will be playable in the game.
Insomniac Games took to Twitter today to confirm that the mysterious female Lombox that was shown off in the impressive gameplay footage of the newest Ratchet and Clank title will be playable, alongside Ratchet.
Not much is known about the Ratchet and Clank: Rift Apart female Lombox but it hasn't stopped fans from speculating. One theory is that Rachet is replaced with a female version of himself from another dimension, while another believes that it's another surviving Lombax that you will be able to switch too throughout the game. Some have even gone out to say that the game will feature time travel and this Lombax is actually from the past. Either of these could be a possibility. You can catch Insomniac's tweet below:
Ratchet and Clank: Rift Apart had a strong showing at the PlayStation PS5 games reveal showcasing the incredible capabilities of the PS5 SSD showing how Rachet was able to transverse entire worlds without any loading or stoppages. The demo showcased also was running in realtime and had ray-traced reflections. Ratchet and Clank: Rift Apart didn't receive a release date at the event so it's unknown when we'll get a chance to play it.
Ratchet and Clank: Rift Apart is in development for PS5. The PS5 launches this holiday.