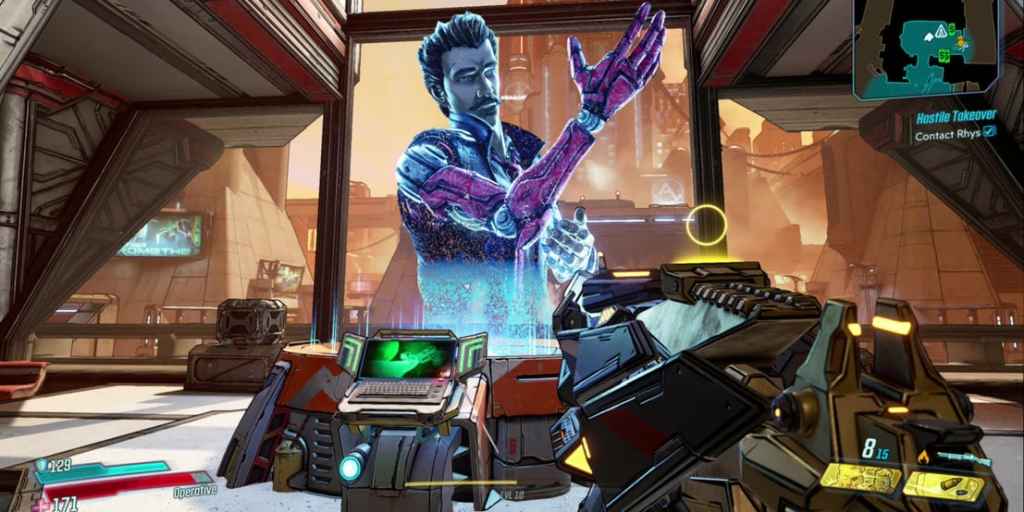 Whether Troy Baker turned down the opportunity or was never approached in the first place, one thing's for sure: he won't be reprising his role as Rhys in Borderlands 3.
Instead, the Tales from the Borderlands protagonist will be voiced by Ray Chase, better known to Final Fantasy fans as Noctis, in the upcoming sequel.
A "New Interpretation" of Rhys
The announcement was made on Chase's personal Twitter account in the early hours of this morning, during which he expressed his delight at landing the role and his respect for Baker, before informing us that he will be providing a "new interpretation" of the character.
I'm honored to announce that I play mustache Rhys in Borderlands 3.

I played all of TftB and greatly admired Troy Baker's hilarious performance – his work is a true inspiration to me! I'm not a perfect voice match, but a new interpretation.

I sincerely hope you enjoy!
New voice actor and moustache aside, it'll be interesting to see just how different Rhys is in the upcoming game. Not to mention who, if anyone, from Telltale's wonderful and absolutely hilarious episodic adventure will be appearing in Borderlands 3 alongside him.
Here's hoping both Fiona and Sasha make the cut.
Hands-On Impressions and Microtransactions
In related news, just yesterday we found out that Borderlands 3 will be almost entirely absent of microtransactions. We say almost because, though it won't be possible to spend real-world money on gameplay-altering gear, players will be able to purchase cosmetic items if they so choose.
Which is good news really, considering that Gearbox's latest is shaping up to be a fantastic entry in the long-running series. As we found out during a recent hands-on preview.
Borderlands 3 releases on the 13th September 2019 on PS4, Xbox One, and PC.
Source: Ray Chase