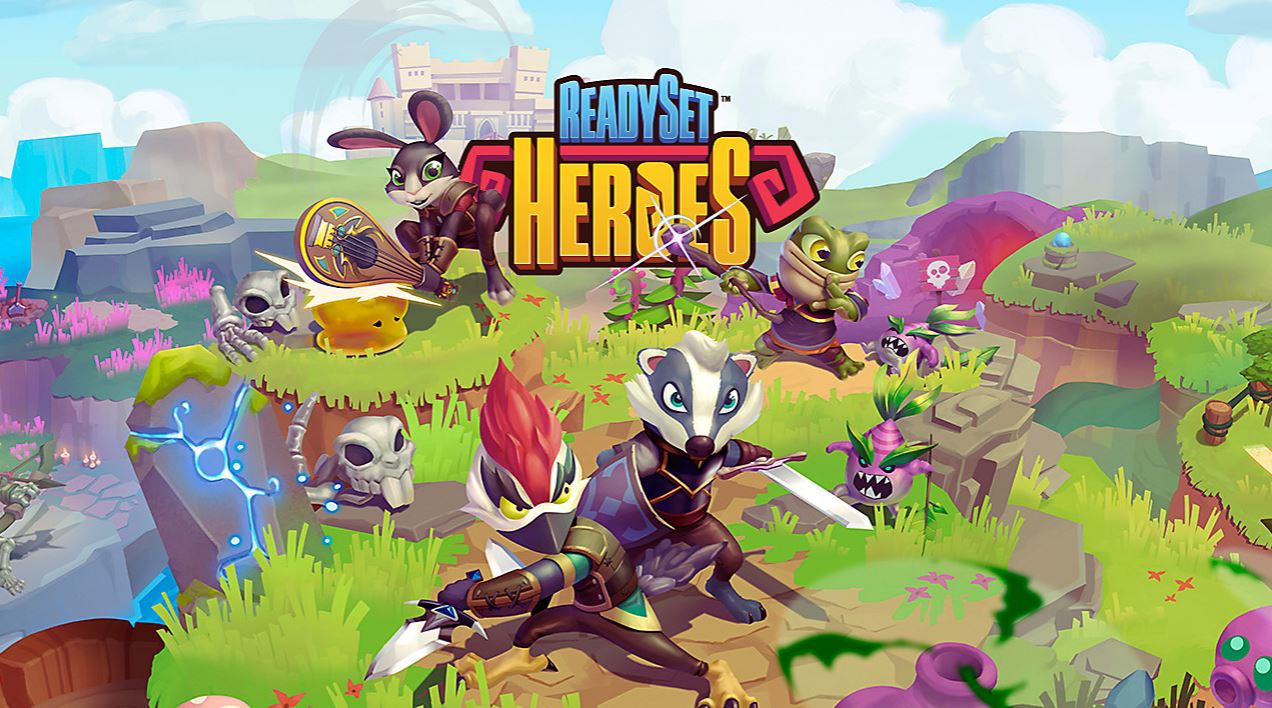 The ReadySet Heroes PS4 Release Date has been confirmed by Robot Entertainment and Sony Interactive Entertainment at Gamescom 2019.
ReadySet Heroes PS4 Release Date
ReadySet Heroes arrives on October 1, 2019, for PS4. The PlayStation Blog detailed some of the heroes you can play as in the game. These include a courageous badger called Tuck, a brave rabbit named Dixie, a warrior lizard called Ollie, among others.
There are a lot of characters you can choose to play as you compete with your friends and make your way through dungeons slaying enemies all around. ReadySet Heroes also offers a number of unique enemies, including a slime knight and a lava turtle.
If you pre-order the game you get 10 unique avatars for your PSN account, a special in-game Crown and player skin, and the digital soundtrack to listen to.
You can watch the latest trailer for the game below, which highlights almost every aspect from the game including the combat, enemies, music, heroes and more. Take a peek at the action:
The Gamescom convention hosts almost every major publisher in the industry, including Sony Interactive Entertainment. The convention kicked off with Gamescom Opening Night Live a reveal show hosted by Geoff Keighley, the Creator of The Game Awards. You can rewatch the livestream here.
If you need to keep up with all the announcements from the show you can head over to our landing page for the event which has every announcement made during the show. You can also see the announcements as they happen by heading to our Gamescom 2019 Feed.
ReadySet Heroes was originally revealed at Sony's first-ever State of Play event. It was originally given a vague 2019 release date and the game hasn't been heard from since then. Robot Entertainment are the developers behind the title.
ReadySet Heroes arrives for PS4 on [Release Date].