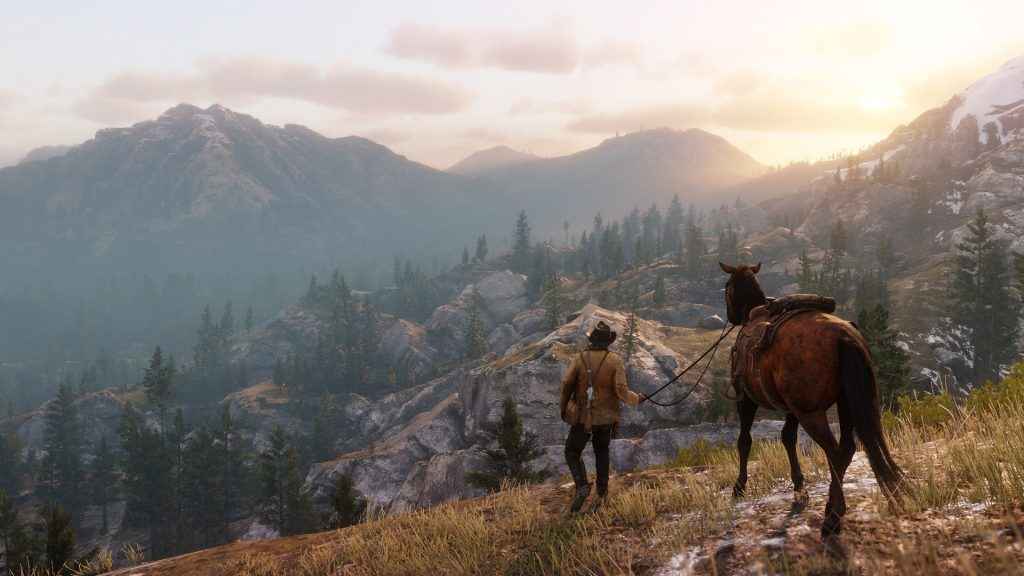 Update 18/10/2018 @ 15:07 – As promised, the Red Dead Redemption 2 launch trailer has arrived.
Clocking in at just under a minute long, the trailer focuses on setting up the story and giving us an insight into protagonist Arthur Morgan's character, loyalties, and principles.
We've embedded it below, if you want to take a quick look while your boss/teacher isn't looking.
Original Story 17/10/2018 @ 16:02
As the RDR2 hype train continues to gather speed, Rockstar will be publishing the official Red Dead Redemption 2 launch trailer tomorrow the 18th October at 10am ET.
That's 3pm BST and 11pm JST.
Red Dead Redemption 2 Launch Trailer and Pre-Loading
Rockstar hasn't so much as hinted at what will be included in the trailer. So, we'll just have to wait and see what pops up tomorrow.
However, the developer has revealed exactly when those who've pre-ordered the game digitally can start installing their copy: Friday the 19th of October at 12am ET (5am BST, 1pm JST). Which could prove to be quite useful, given the game's obscenely large file size.
While we're on the subject of pre-ordering, it's worth knowing that those who do will be entitled to the usual handful of moderately useful, early game bonus items.
These being the War Horse; a handsome, iron-grey-coloured Ardennes that can always be relied upon even in the heat of battle. And the Outlaw Survival Kit; which is described as "a collection of key supplies for enduring the rigours of life on the frontier, including items to replenish Health, Dead Eye, and more".
Those who pre-order the game digitally will also receive a small amount of additional in-game cash to spend on weapons, food, ammunition, and anything else protagonist Arthur Morgan might need to give himself a leg up on his fellow outlaws during the early stages of his adventure.
In other Red Dead Redemption 2 news, it emerged earlier today that the game would ship on not one but two discs. Calling to mind the glory days of the late 90s and Final Fantasy's multi-disc epics.
While a feature on the making of Red Dead Redemption 2, published earlier this week, also revealed the game's length, hinted at what we can expect in terms of the portrayal of RDR2's female characters, and gave fans another troubling insight into Rockstar and the industry's "crunch culture".