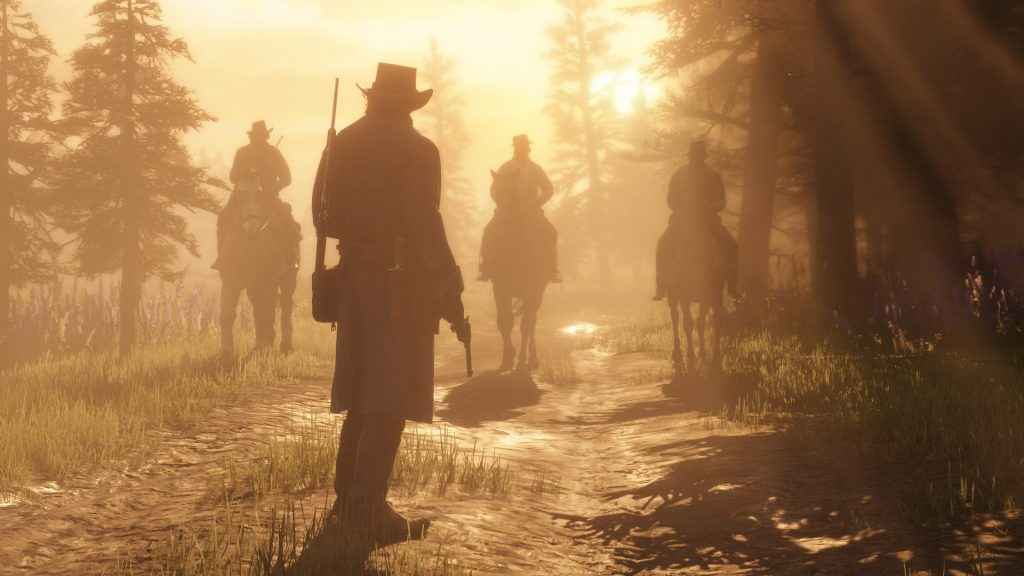 Play the "Geology for Beginner's Stranger Mission" in Red Dead Redemption 2 to discover all the Rock Carving Locations. You'll also unlock the trophy associated with it.
In order to start the mission, you need to head to Strawberry. In the North-West to the due South of Big Valley you'll discover a Stranger by a hut called Francis Sinclair. You'll then have to find 10 Rock Carvings. All carvings can be found etched into the side of mountains.
Here's all the locations…
Find All Red Dead Redemption 2 Rock Carvings
#1 Head to Grizzlies West. The rock carving can be found in Mount Hagen when you reach the end of the road.
#2 In the same region, by the Whinyard Strait river there's a bridge that runs across just by the letter 'N'. You'll find the carving right next to the bridge on a rock.
#3 In Cumberland Forest, slight to the North-West of the letter 'C' on the map by Dakota river you'll find a mountain pass. Head down the path and keep an eye out for your next rock carving location.
#4 Also in Cumberland Forest, as you heard towards Fort Wallace from the South, keep to the South side of the river. Head right up to the top of mountains at Bacchus Station. Then check out the small path that leads down. Head that way and you'll spot the carving.
#5 In the region of New Hanover by the Heartland Overflow, you'll find a plateau and the next rock carving.
#6 In New Hanover at Roanoke Ridge, you'll discover the next collectable on a ledge which you can see from the roadside.
#7 Head to Elysian Pool in New Hanover. Check the east side of the pool to find your next carving.
#8 In the South West of New Hanover, North West of Flatneck Station, there's a carving of a man riding a cart on the cliff.
#9 In West Elizabeth, head to the west side of the Owanjila river and walk around the foot of the mountain to stop the next carving
#10 Climb up the path to the top of Mount Shann, then look for a path that veers to the left and down. Keep following it down past the skeleton and keep an eye on your right for the final rock carving.
Once you have all the rock carving locations, you now need to just go to a post office and send Sinclair the co-ordinates.
More Red Dead Redemption 2 Guides