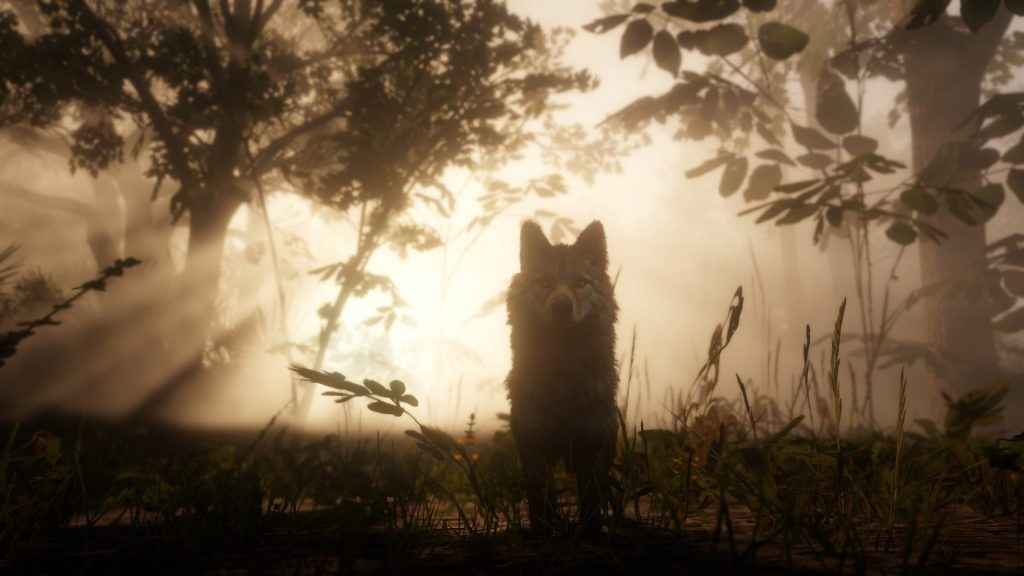 Red Dead Redemption 2 is absolutely brimming with content.
Aside from the main story missions and numerous side-quests, players can engage in a range of optional activities over the course of his adventure. Including fishing, gambling, crafting, and hunting.
Find All Grave Locations In Red Dead Redemption 2
One of the more interesting tasks open to the player (once the main storyline has been completed) however, is to pay their respects at the nine Red Dead Redemption 2 grave locations dotted around the map.
Nine probably doesn't sound like a lot in the grand scheme of things. But, in a world as large and vibrant as Red Dead Redemption 2, it can be a bit of a mission to find them all without help. And you'll want to do that if achieving a 100% score and the game's coveted platinum trophy is something you're interested in.
To that end, we've compiled this quick written guide to all nine Red Dead Redemption 2 grave locations. Just be warned: given the nature of this quest, there are some significant story spoilers ahead.
Honestly, unless you've already completed the game, it's probably best not to read any further.
Now, with that out of the way, here are the locations of all nine graves which, for convenience sake, we've listed latitudinally from north-west to south-east.
Jenny Kirk
Head to the extreme north-west of the map toward Spider Gorge (east of the nearby river).
Jenny's grave is located in the middle of a beautiful snowy clearing at the foot of a nearby mountain. Or at least, it is, if you can stop yourself making patterns in the snow.
Davey Callander
This one's pretty easy to find.
Simply travel to the derelict church over at Polter and take a look in the adjacent graveyard. There you'll find poor old Davey Callander hidden behind a handful of other weather-worn graves.
Eagle Flies
A little ways east of Polter is Donner Falls.
Here, atop a cliff facing the picturesque waterfalls that give the region its name, you'll find a small mound of stones headed by an old branch (distinguished by the ragged piece of fur hanging from the top).
Pay your respects at this unusual grave to tick number three, Eagle Flies, off your list.
Red Dead Redemption 2 Grave Locations: Number 4
No, number 4 isn't the name of this unfortunate character. Not even the Beckham's would give their child such a name. We simply want to give players one final spoiler warning before they read any further and potentially ruin the game's wonderful story.
Okay? Right then, without further ado…
The grave of Mr. Arthur Morgan can be found just above and behind the "Mysterious Hill Home", marked by a simple but rather lovely cross; surrounded by beautiful orange flowers.
A truly fitting resting place for the game's eminently likeable anti-hero.
Susan Grimshaw
Farther east, just south-west of Elysian Pool in New Hannover, is a large hill that runs alongside some train tracks.
At the top of this hill, overlooking the immaculate countryside beneath, is Susan Grimshaw's grave.
Hosea Matthews and Lenny Summers
Messrs Hosea Matthews and Lenny Summers are buried side-by-side north-east of Lakay beneath a sprawling tree in the nearby swamps.
They should be relatively easy to spot, what with the relative dearth of environmental distractions.
Just make sure you interact with both Matthews and Summers' graves before moving on; you won't obtain the trophy unless you do.
Kieran Duffy
Follow the road south-east from Bolber Blade and, about halfway down, you'll find a peaceful meadow surrounded by trees.
In the middle of this meadow, located within a slight dip in the terrain, is the grave of Kieran Duffy.
It's rather conspicuous, so you shouldn't have too much trouble finding this one, either.
Sean MacGuire
The ninth and final grave is in the far west past Southfield Flats, right next to Flat Iron Lake. In fact, you'll be able to see the lake stretching out beneath your feet from the graveside.
Like so many of the entries on this list, Sean MacGuire's final resting place is at the top of a hill, surrounded by trees. Again, it shouldn't be too hard to spot, thanks to the large wooden across that marks it.
---
Once you've paid your respects, you should here the gentle *ping* indicating that you've obtained the bronze trophy for finding all nine Red Dead Redemption 2 grave locations and taken one step closer to a perfect 100% rating.
Something which we ourselves wouldn't usually be overly concerned with. It's just that Red Dead Redemption 2 is nothing short of a masterpiece (hence our 10/10 review score). For that reason, we'll likely be doing everything we can to prolong our stay in Rockstar Games' utterly engrossing world.
Before you go, why not check out some of our other Red Dead Redemption 2 guides? We've listed the most recent below: