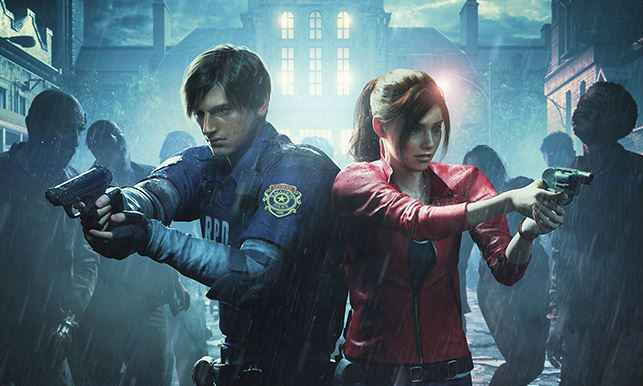 As part of the Resident Evil 2 Deluxe Edition content, it's already known that players will receive exclusive outfits for Leon and Claire. Now, we get to see what two of them look like in the flash.
In two new videos released by Capcom, we get to see the Clair Redfield's Noir outfit and Leon' Scott Kennedy's Arklay Sheriff outfit.
Resident Evil 2 Outfits Revealed
Previously, Claire's military outfit was also revealed. The Deluxe Edition will also feature the Elza Walker outfit for Claire and a Noir costume for Leon. We'd expect to see those final two outfits in the coming weeks.
Claire and Leon aren't the only Resident Evil 2 characters to have a makeover. Ada Wong has had quite a dramatic transformation, ditching the tight-fitting dress from the original game.
Resident Evil 2 is due for release on PS4, Xbox One and Windows PC on January 25, 2019. Unlike the original game, the action will take place from the third-person perspective with an over-the-shoulder camera.
The survival horror game has been built from the ground-up and will feature new areas to explore, as well as upgraded visuals and audio. The control scheme has also received a makeover.
If you're looking forward to the remake, alongside the Deluxe Edition there's also the Special Edition available, which costs $900!
To get you in the mood, check out the latest Resident Evil 2 Remake gameplay as Claire tussles with Dr. William Birkin.