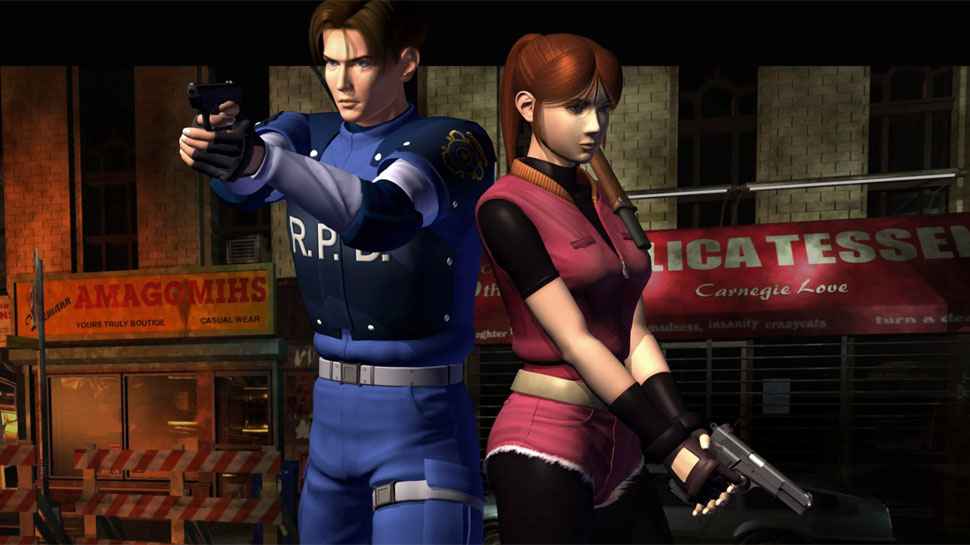 Strange things are afoot at the Japanese Resident Evil Twitter account.

The above image is taken from the header image for the account, and features Resident Evil 7, and Revelations 1 & 2. Oh, and also a mysterious black space. What's up with that?
Is this the Resident Evil 2 remake?
Now, it's clearly not a mistake. So what does it mean? Well, on the unexciting end of things, they probably wanted a bit of space between banner images and profile picture. It's just as likely it means we have some sort of Resident Evil announcement in the offing. The only one we know for sure is being made right now is the hotly-anticipated remake of Resident Evil 2. Coincidentally, Resi 2 turns 20 years old on Jan 21.
It's been some time without anything concrete on the game. There was hope it might show up at Sony's Paris Games Week show, and then again at PSX. We got nothing twice. So the next big chance it has would be the 20th anniversary.
Resident Evil 2 Remake release date is 'on track'
Of course, there's plenty of other possibilities. Some exciting, others less so. Given Capcom's love of a good port, it could be a sign of older Resi's going on the Nintendo Switch. Perhaps Revelations 3 will come out of nowhere? The last one is currently the best-selling Resi spinoff to date after all.
Or it could be that one thing every Resi fan has been clamouring for, a sequel to Umbrella Corps.
Whatever the reason is, it's nice to feel excited about Resident Evil news and rumours again. It shows Resident Evil 7 (and to some extent, Revelations 2 and the re-release of older, better titles) did its job of reinvigorating an increasingly aimless franchise. Just don't be Umbrella Corps 2, alright?