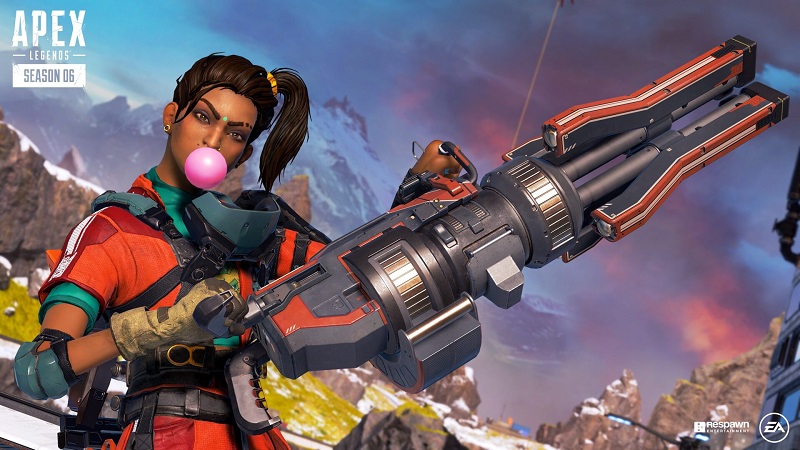 On Wednesday a report from Bloomberg claimed that EA had cancelled the single-player Apex Legends based shooter in the works at Respawn.
Now more details about this cancelled project, codenamed Titanfall Legends have come out through Giant Bomb's Jeff Grubb, who spoke about the project in a live stream.
Grubb says that this new game would've existed within Apex Legends, similarly to how Call Of Duty Warzone and the Modern Warfare campaign and multiplayer can be accessed from the same client.
"Titanfall Legends was not Titanfall 3, because in a lot of people's minds I think Titanfall 3 was going to be a new, standalone game with a single-player campaign and a multiplayer, and they could just never do that again after Apex Legends changed the calculus on all of those things."
He also went on to claim that Apex Legends will get a new "team deathmatch" mode in two weeks time, a reveal that if it happens will likely come with the game's next season which is due to launch in a matter of weeks.
This single-player campaign would've been an option in the greater Apex Legends offerings, something that was "always a part of the plan" at Respawn according to Grubb.
Grubb says this campaign would've included cameos of sorts from Apex Legends characters, each providing the player with a different special ability for a limited time, as an extra way of bringing in characters from the battle royale into this new offering.
It would also have brought back movement abilities like wall-running, and like Apex, would have as much a focus on mobility as it did shooting.
"They wanted to make the game more active, where you used your abilities more often… the strapline I heard was, 'we want to make Jon Wick meets Tony Hawk'. They were also super inspired by Doom Eternal, where you're always aggressive and always getting stuff."
Despite the multiplayer focus of Apex Legends, its been a prime example for how to weave a narrative within a live-service title.
Having a new campaign that included the Legends had the potential to fit in really well with the current landscape of Apex Legends, and given fans a whole new lore-dump of information.
It's disappointing to see this project cancelled, though hopefully its not the last chance Respawn will have at making a single-player game set within the Apex Legends/Titanfall world.
Source – [Giant Bomb via VGC]