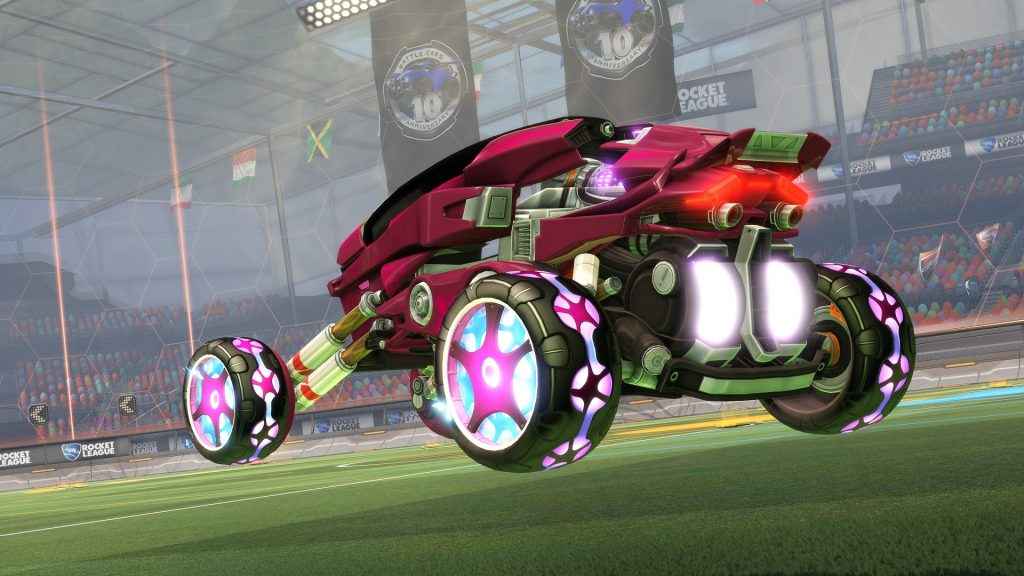 The latest Rocket League season is in full swing, but what will be the Rocket League Season 8 rewards? Speculation has begun as to what players can expect at the end of the current season.
In Season 7, there were a new set of banners ranking from Tier 1 right up to a tier 7 Grand Champion banner. There was also a variety of new goal explosions depending on which tier you reached.
Rocket League Season 8 Rewards – Will They Be Better?
Rocket League Season 8 began in May following the Salty Shores update. Right now, we don't know exactly when it will end. Psyonix doesn't stick to a strict pattern when it comes to the length of seasons and we've seen them vary greatly. They usually last about three or four months, so we'd expect it to end any time between the end of August and end of December.
It seems the community wants more from the Rocket League Season 8 Rewards. The goal explosions in the last season were a welcome addition, so we'd like to see more of the same. We presume that things won't take a step back and we'll at least be getting similar rewards to Season 7, when you could get up to three new goal explosions.
In order to eligible for Rocket League Season 8 rewards, remember to play in competitive playlists. The higher you rank, the more chances of receiving a better reward at the end of the season.
What rewards would you like to see at the end of Season 8?
More Rocket League News