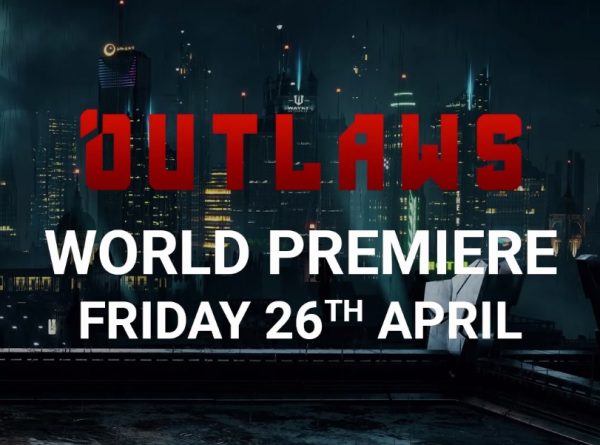 The rumour mills are in full force at the moment, and according to various sources a big reveal is on the cards. The long rumoured DC Comics game by Rocksteady will be shortly revealed. A post on Resetera and a few tweets point to Warner Brothers revealing it on Twitter and Instagram imminently.
A full trailer reveal will then go live on Friday 26th April. Not long to wait then and we are unquestionably excited.
DC Comics Game Looks like a Live Service Title
According to other sources, it seems the title will be a live service MMO-lite title akin to Destiny and The Division. While this could upset a lot of players, we will reserve judgement until the full gameplay and details get revealed. Rocksteady has at least earned that with its history of good games.
Players looking for another deep single player game like Rocksteady's previous Batman titles may have to wait a while longer and the players getting burned out on all these live service games may have to pass on this one. We do believe though that there is no reason why it cannot be a well-made game, with decent single player content and MMO elements – we surely can have the best of both worlds, right?
According to the rumours, It will be an online multiplayer title with all the usual MMO-lite features included. Co-op and loot grinding will be a big part of the game, borrowing from the various games of this ilk currently on the market. What will make it different though is its license to use iconic DC characters and environments.
You can see in the featured image that Wayne Enterprises is shown and who knows what else will be included. Hopefully, more iconic DC properties and locales will make an appearance in the game. There is such a massive abyss of lore and content to be used from the DC universe, the possibilities are truly endless.
RockSteady?
While it's not officially confirmed that Rocksteady is working on this title, it would tie up with the many rumours and leaks we have had over the last year or so. The same page that lists various leaks and rumours points to a CG reveal before E3 then a full gameplay blowout at the same famous video game event.
Rocksteady's games have, in various places, pointed towards a shared DC universe and we can all see that this game made by this developer ticks all the boxes. We for one would be completely surprised if it was not Rocksteady at the wheel.
A massive open world multiplayer game, which includes iconic characters like Superman, Batman, The Suicide Squad and many of DC's other characters does sound amazing. Let's hope it is Rocksteady at the helm, if anyone can pull this off its them. Let's hope it turns out to be a great game and that it also comes to the PS4. We imagine it will, why would you leave the best selling console of the generation out of the fun?
What do you think of the leaks and rumours?
Would you play a Rocksteady DC live service game?
Fly into the comments below.