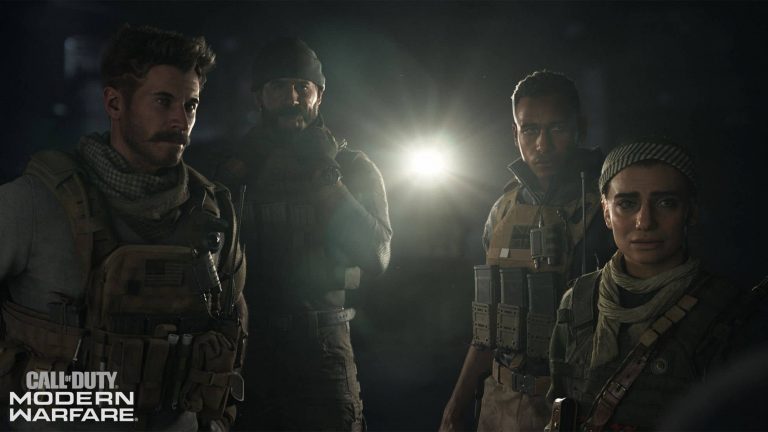 Fresh leaks on the as-yet unannounced Call of Duty 2022, which is said to be none other than Call of Duty: Modern Warfare II, have surfaced on social media, detailing a new mode known as Attackers vs. Defenders.
According to a well-known Call of Duty leaker, TheMW2Ghost, this mode was scrapped from inclusion in Call of Duty: Modern Warfare (2019). However, he hasn't heard of it coming to next year's entry, so take this following info with a pinch of salt.
Modern Warfare II's Multiplayer 'Attackers v. Defenders' Mode

Map – Similar in fashion to Call of Duty 4's CQB Test. Though, much larger in scale

Attackers; ⁃ Each player is assigned a role per a general vote, with one nominated Team Leader. Between each passing round, all teams will be given a Debrief period – allowing for roster reform.

– Condition System: Minor, Critically Injured, Mortally Wounded; Attackers are privileged with 'Tourniquets' to aide fallen teammates – though, dependant on their condition, it'll take time reviving them; slowing and endangering your Squad. ⁃ Time Limit to complete objective

Defenders; ⁃ To methodise a plan to slow down, or entirely halt the Attackers; utilising hidden locations, boobytraps and cameras ⁃ Destruction plays a major role – you'll be able to fortify, and defend the positioned objective.

Objective – Reach or Defend Objectives designated area

Postscript: Information corroborated here is liable for future change
As mentioned, none of this has been confirmed yet and the fact a respected leaker has not heard of this mode's inclusion in the game doesn't help. Previously, it had had been reported that Modern Warfare II would include an Escape From Tarkov-style mode.
Call of Duty: Modern Warfare II will presumably launch for PS5, PS4, PC, Xbox Series X/S, and Xbox One around holiday 2022, although an official reveal has yet to take place. However, it has been suggested this will be the last Call of Duty game to hit both generations of consoles.
[Source – MP1st]