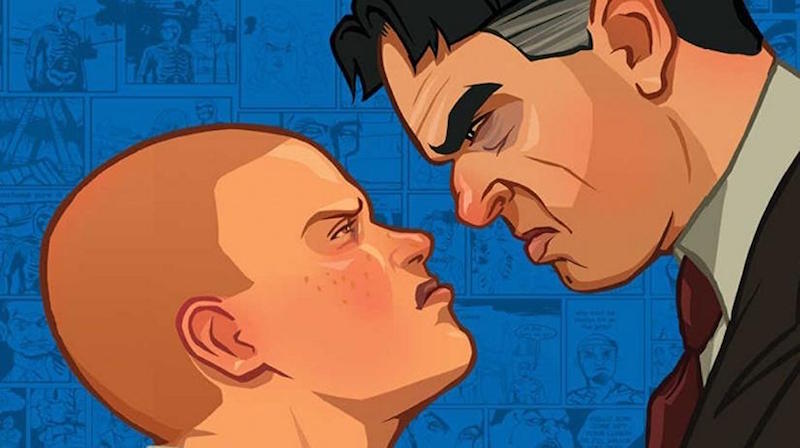 Rockstar Games' cancelled Bully 2 would have featured a morality system similar to Red Dead Redemption, according to the latest details on the sequel that have appeared in a report on Game Informer.
According to the article, Bully 2 was cancelled in 2010, at which point there was about "six to eight" hours playable on the sequel.
The game world was said to have been three times the size of the original Bully, and players could enter — either legally or forcing themselves in — every building in the game. Bully 2 also featured a new climbing mechanic, where the main character could navigate their way up trees.
Rockstar New England was the studio responsible for the cancelled sequel, taking over from Rockstar Vancouver on the original game. The team had around 50-70 people working on the project, but the figure was reduced once Rockstar bigwigs pulled staff off to assist in other titles including Max Payne 3 and Red Dead Redemption.
Claims of crunch culture also dogged the project, with long hours and weekends setting in among staff. A former developer commented:
This doesn't even get into the off-work hours stuff where it was just – it was like a hardworking frat house. There is an age and a person that is really drawn to that. Rockstar, in my opinion, is well aware of this.
Related Content – Sony PS5 Complete Guide – A Total Resource On PlayStation 5
Despite the game being scrapped more than a decade ago, leaker Tom Henderson has claimed that Bully 2 is not only in the works again, but it was also being lined up as a potential reveal for last month's The Game Awards 2021.
Rockstar is keeping mum on the subject of Bully 2, so don't get your hopes up just in case it's all a load of cobblers.
[Source – Eurogamer]