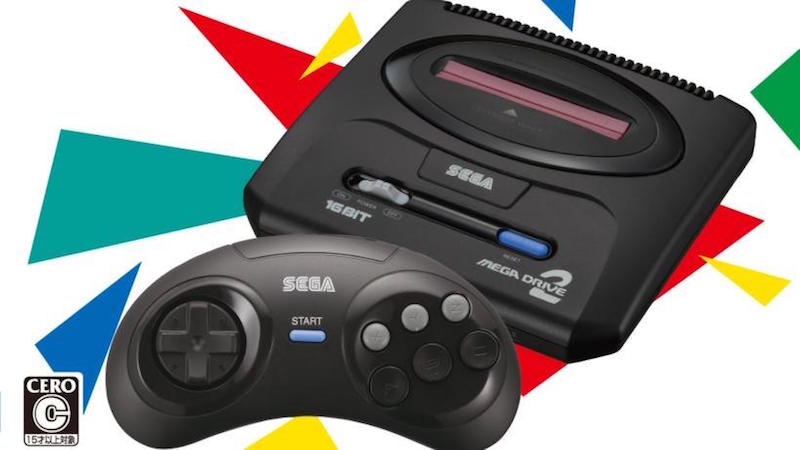 SEGA has lifted the wraps off the much-anticipated games list for the Genesis/Mega Drive Mini 2, which features titles spanning the Mega Drive and Mega CD including previously unreleased titles. The lineup differs for Japan and the West.
Related Content – Sony PS5 Complete Guide – Everything Explained On PlayStation 5 For New Users
The Genesis/Mega Drive Mini 2 is scheduled for release on October 27, 2022.
---
SEGA Genesis/Mega Drive Mini 2 – Western Games Lineup
Mega Drive / Genesis
After Burner 2
Alien Soldier
Atomic Runner
Bonanza Bros
ClayFighter
Crusader of Centy
Desert Strike
Devi & Pii (unreleased)
Earthworm Jim 2
Elemental Master
Fantasy Zone (new port)
Fatal Fury 2
Gain Ground
Golden Axe II
Granada
Hellfire
Herzog Zwei
Lightening Force / Thunder Force IV
Midnight Resistance
The Ooze
Out Run
Out Runners
Phantasy Star II
Populous
Puyo Puyo Sun (new port)
Rainbow Islands Extra
Ranger X
The Revenge of Shinobi
Ristar
Rolling Thunder 2
Shadow Dancer 2
Shining Force II
Shining in the Darkness
Sonic 3D Blast
Space Harrier II (new port)
Spatter (unreleased)
Splatterhouse 2
Star Mobile (new port)
Streets of Rage 3
Super Hang On
Super Locomotive (new port)
Super Street Fighter II
ToeJam & Earl in Panic on Funkotron
Truxton
Vectorman 2
Viewpoint
Virtua Racing
Warsong
Mega CD / Sega CD
Ecco the Dolphin CD
Ecco: The Tides of Time CD
Final Fight CD
Mansion of Hidden Souls
Night Striker
Night Trap
The Ninja Warriors
Robo Aleste
Sewer Shark
Shining Force CD
Silpheed
Sonic CD
SEGA Mega Drive Mini 2 – Japanese Games Lineup
Mega Drive
After Burner 2
Alien Soldier
Bonanza Bros
Chelnov
Columns 3
Crusader of Centy
Devi to Pi
Fatal Fury 2
Fantasy Zone
Gain Ground
Granada
Harimanada
Honou no Toukyuuji: Dodge Danpei
Magical Taruruto-kun
Majandojo
Megapanel
Midnight Resistance
Nadia: The Secret of Blue Water
Out Run
Party Quiz Mega Q 2022
Party Quiz Sega Q
Phantasy Star II
Populous
Puyo Puyo Sun
Puzzle & Action Ichidant-R
Ranger X
Shining in the Darkness
Sorcerian
Space Harrier 2 (updated version)
Spatter
Splatterhouse 2
Star Cruiser
Star Mobile
Super Locomotive
Super Street Fighter II: The New Challengers
Tatsujin
Thunder Force IV
Tougi Ou: King Colossus
Viewpoint
Virtua Racing
Mega CD
Captain Tsubasa
Ecco the Dolphin CD
Final Fight CD
Lunar: Eternal Blue
Lunar: The Silver Star
Mahou no Shoujo: Silky Lip
Mansion of Hidden Souls
Night Striker
Night Trap
The Ninja Warriors
Popful Mail
Robo Aleste
Romance of the Three Kingdoms III
Shin Megami Tensei
Shining Force CD
Silpheed
Sonic CD
StarBlade
Tenka Fubu: Eiyutachi no Houkou
Wondermega Collection