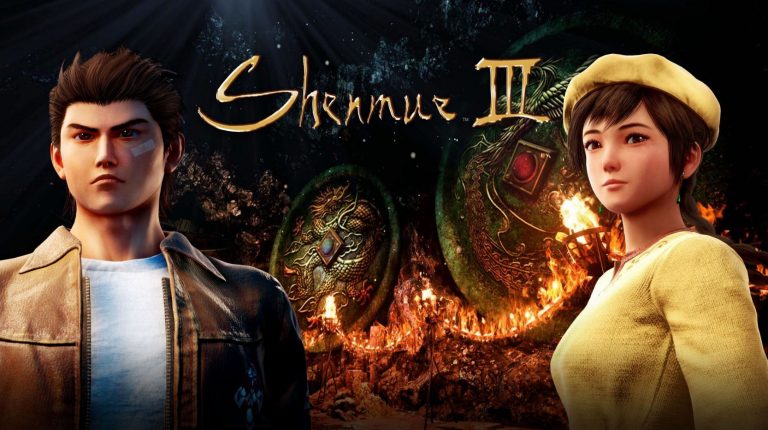 The list of Shenmue 3 Backers has been uploaded to the game's official website, allowing users to easily browse through the various categories of crowdfunding tiers for Yu Suzuki's recently-released action-RPG sequel.
If you've completed Shenmue 3, then you'l know that the list of backers is presented in the game's credits, but they aren't in alphabetical order and obviously are incredibly hard to read on an ever-scrolling list. There's no need to worry about that here, though.
Shenmue 3 Backers List
You can read a list of the Shenmue 3 Backers here.
Shenmue 3 was released for PlayStation 4 and PC on November 19 after a massive 18-year wait. Read our review of the game here to find out if it was worth it.
Creator Suzuki-san has revealed that he will 'never give up' on the franchise, so there's a chance that we might get Shenmue 4 at some point down the line. That's assuming Shenmue 3 performs well, mind, although it didn't exactly set the UK Charts on fire.
The original Shenmue 3 came out in 1999 for the Sega Dreamcast and coined a new genre: Full Reactive Eyes Entertainment, or 'FREE.' The sequel followed in 2001, but at this point the Dreamcast was on its last legs and therefore it only came out on that system in the UK and Japan.
Both games were remastered for the PlayStation 4 and Xbox One in 2018 as the Shenmue I & II HD Collection.
Shenmue 3 spend the better part of a decade in development hell but Suzuki finally got the project off the ground via Kickstarter in 2015. In addition to receiving funding from backers, Sony also contributed to the project, and a Slackerbacker campaign was launched after its initial campaign had ended,
The game went on to raise $7 million on Kickstarter. It also became the fastest video game on the platform to reach one million dollars.