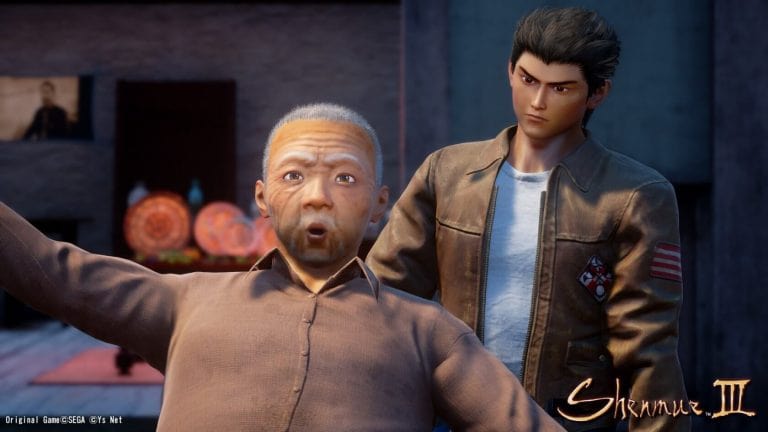 Ys Net's Shenmue 3 on PlayStation 4 has debuted at no.17 on the UK All Format Chart, with Call of Duty: Modern Warfare reclaiming the top spot after taking a bit of a beating from last week's Pokemon: Sword, which falls to no.3.
UK Charts Sees Shenmue 3 Crack Top 20
Shenmue 3 was probably only going to appeal to a very select crowd, as the series is far from mainstream. In addition, it's also a Kickstarter-backed game that saw funding from some 70,000 gamers, so that's obviously going to skewer its performance at retail.
In terms of figures, GI.biz reports that Yu Suzuki's action-RPG sold around half the number of copies as the PS4 version of last year's Shenmue I & II HD Collection.
Meanwhile, Star Wars Jedi: Fallen Order managed to hold strong in second place, despite sales dropping by 47%, while Kojima Productions' Death Stranding has been booted out of the Top 10 entirely, landing at no.13 just a few weeks after launch.
Check out the full Top 10 below.
Call of Duty: Modern Warfare
Star Wars Jedi: Fallen Order
Pokemon Sword
FIFA 20
Pokemon Shield
Luigi's Manison 3
Mario Kart 8: Deluxe
Minecraft
Mario & Sonic at the Tokyo Olympic Games 2020
Fortnite: Darkfire Bundle
This is the final major holiday season for the PS4 and Xbox One, as next year they will be sharing the market with Sony and Microsoft's next-generation consoles, the PlayStation 5 and Xbox Scarlett, respectively.
Sony's new console is rumored to be released on November 20, 2020, and will reportedly feature Gran Turismo 7 as a launch game.
While we've yet to clap eyes on the PS5, it has been suggested that Sony will host an event in New York City in February 2020 to reveal the console in full. In addition, it is rumored that the new Assassin's Creed will be showcased the same month, possible at this event.
Source: GI.biz