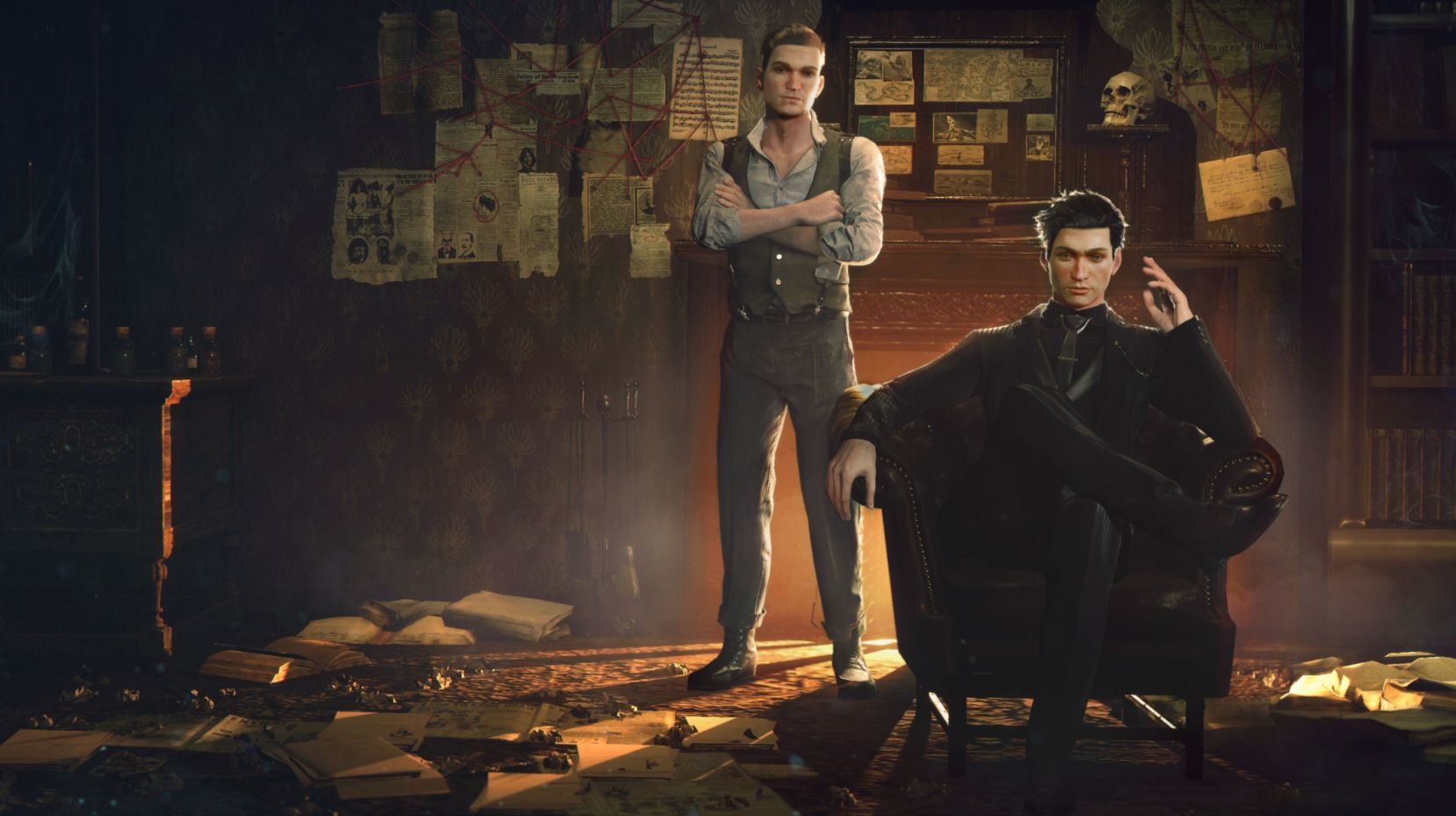 Frogwares has detailed some info about Sherlock Holmes Chapter One, confirming the game's length on PS5 and PS4, as well as revealing details about gameplay and customisation options.
The game will last you about 12-15 hours if you focus on the 5 main quests in the game but can last up to 40-50 hours if you tackle all the side content, of which there are more than 30 side quests. The main quests are all connected through a continuous story focusing on the death of Sherlock's mother.
Side Quests will branch out beyond Sherlock's mother as the titular detective is also trying to prove himself at this point in his life. These side quests cover the people on the island and the skeleton's in their closets. Quests can be found on your own as the game is open world and you can explore once you have finished the first quest. Outcomes can also change depending on your deductions and choices, with the game having several endings.
The game will also feature disguises, with you able to buy outfits and gain the trust of different social groups by wearing them. Hair, glasses, bruises, and wrinkles can all be added to Sherlock if you need to make him appear older or like he is hurt. You are also able to accuse the wrong person, resulting in consequences and failing your investigation and the story continuing on regardless.
The game's mansion can also be upgraded by buying furniture or through unlocking them during the story. Sherlock will also fight but only where it makes sense during the story, according to Frogwares. You can watch the Q&A for Sherlock Holmes: Chapter One below:
Sherlock Holmes: Chapter One was announced last year for PS4 and PS5, revealing more details about the title late in the Summer.
Sherlock Holmes: Chapter One releases for PS5 and PS4 in 2021.