Sherlock Holmes: Chapter One PS4, PS5 preview. The game is afoot! The last time we saw Sherlock Holmes grace a PlayStation console was nearly five years ago to the day when Sherlock Holmes: The Devil's Daughter released on PlayStation 4. Subsumed in the development (and subsequent drama) of the underrated, Lovecraftian detective epic that was The Sinking City, it has arguably been a long while since we stalked the streets of Victorian London as the world's finest detective.
Ring the trumpets and scoff the crumpets then, as Sherlock Holmes: Chapter One is set to release later this year on PS4 and PS5 and because we're very lucky, we were able to get a (very) early hands-on with the game. So how is it shaping up then?
Sherlock Holmes: Chapter One PS4, PS5 Preview
---
A Promising Continuation Of The Sherlock Holmes Series
In case the suffix didn't give it away, Sherlock Holmes: Chapter One showcases the younger years of Sherlock Holmes and John Watson, rather than his origins. Think of Batman: Year One and you're on the right track narratively speaking. All cheeky grins, snappy sarcasm, witty rejoinders and scoundrel humor Sherlock and Watson find themselves on the lush Mediterranean island of Cardona, where in a bid to investigate the mystery behind the death of Sherlock's mother, they also become embroiled in a series of mysterious thefts and murders to boot.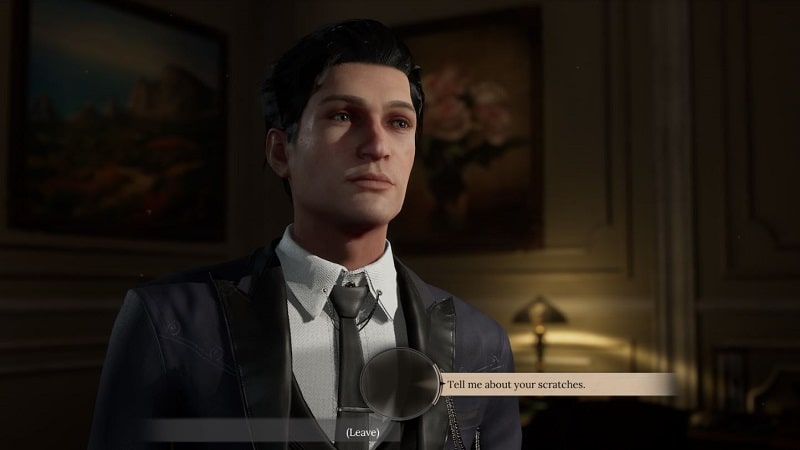 Viewed from a third-person perspective, Sherlock Holmes: Chapter One has players moving Sherlock around a range of environments, speaking to the inhabitants of the island and interacting with objects and clues in order to progress through the game. Certainly, players of the previous two Sherlock Holmes games will recognize a fair amount of the design at play here, as Sherlock can inspect items, zoom in on the finer details and forensically analyze them in order to progress.
Speaking of familiar design, so too does Sherlock's ability to forensically analyze people also return. Here, players can pick out fine details on a person of interest within Sherlock's world, zeroing in on key elements which might open up a new line of questioning or potentially betray someone's version of events, such as a drop of blood on a shirt, bruised knuckles or pallid complexion, indicating an illness of some kind. And as before, taking part in all of that stuff is both satisfying and functionally honors the practically superhuman genius of Sherlock himself.
Where things get interesting is when you observe potential suspects and persons of interest. Though the observations you can make don't necessarily change, the conclusions you make from interpreting them can. In one example you must return an ornate cane to its owner. After discovering that the cane was used in a beating by a nobleman, you find the owner and identify that they're also an obscenely wealthily lord. It's at this point that the game allows you to identify them as a bored, violently drunk British nobleman, or simple as an ill Englishman on resort and then the game adjusts respectively.
Further afield, Sherlock Holmes latest escapade also introduces something new in the form of how it permits players to quickly observe other people at distance and quickly identify three characteristics about them. By holding down the R2 trigger, Sherlock concentrates on everyone that surrounds him, allowing him to fish out clues and tells that aren't apparent otherwise, such as their job, attitude and underlying states of mental and physical health; all of which can be used to deduce key persons of interest.
Though it's still much too early to tell right now, the Sherlock Holmes games have always seemed to be at their best when they provide the player with sufficient latitude to arrive at your own conclusion based on the evidence at hand. The complete lack of any kind of moral or ethical hand holding works well in this sense, permitting players a much wider spectrum of responses to the mysteries at hand, while also underscoring the somewhat impish and occasionally immature natures of Sherlock and Watson.
So far, Sherlock Holmes: Chapter One would appear to be heading down the correct path in that regard, though I did notice that the number of dialogue choices was often reduced down to a single response – though this could just as easily be down to the fact that the code used for this hands-on preview is super early.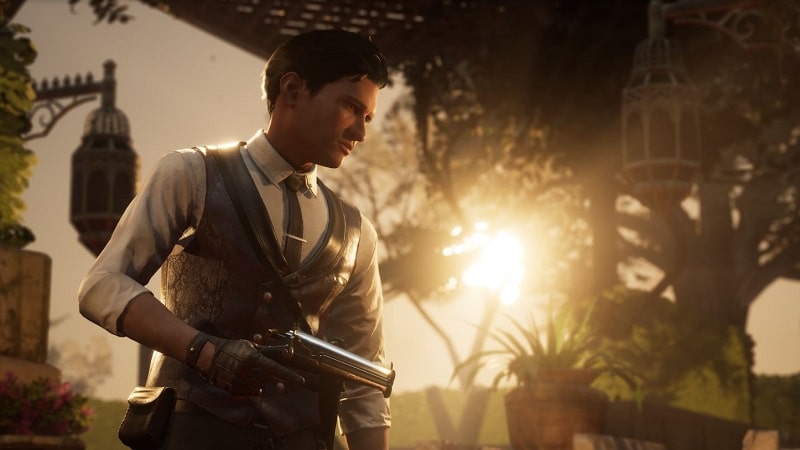 Speaking of being attributed to early code, Sherlock Holmes: Chapter One is something of an odd one, visually-speaking. Though the environments are opulently rendered for the most part and the character models boasting ample amounts of detail, poor lip syncing and wooden facial expressions detract a touch from the otherwise highly detailed character models and environments. Likewise, some animations require a fair chunk of work too. One such example which stands out is when Sherlock walks through a door, his arms don't reach out to open the door; instead, he just walks straight through it and essentially opens the door with his head.
Now of course, it bears mentioning again that the code under preview here is extremely early and so the visual side of things is often the last thing to be optimized, so at this stage of things, worrying too much about the visual presentation of Sherlock Holmes: Chapter One might be a little unwarranted. Elsewhere, the audio is decent enough for the most part, with both Sherlock and Watson's
The Frogwares Sherlock Holmes games have always been great in making you feel like the pride of Baker Street and Sherlock Holmes Chapter One looks set to continue that grand tradition. Assuming that the technical issues which are evident in this early code are rectified by the time that the game releases, fans of the world's greatest (and most cheeky) detective, will have much to look forward to when Sherlock Holmes Chapter One releases on PS4 and PS5 sometime later this year.
Sherlock Holmes: Chapter One is due to release for PS4 and PS5 sometime later in 2021.
PC preview code kindly provided by PR.